A 13-year-old schoolboy is missing again, just hours after being found.
Police announced earlier that Jack Parfitt had been found safe in Swindon after more than two weeks missing from his Gloucester home, and that a 23-year-old woman had been arrested.
However they now say that he ran away from his social worker just hours later, just as he was about to be taken back to Gloucester.
Wiltshire Police have now re-started their hunt for the missing teenager.
Missing teenager Jack Parfitt has been found safe and well at an address in Swindon.
A 23-year-old woman has been arrested at that address, in Penhill.
13-year-old Jack had been missing from his home in Gloucester since June 20th. Police say he had been staying with friends.
Advertisement
The funeral of an 11-year-old boy, who died in a crash with a roadsweeper in a Wiltshire village, will be held today.
Daniel Climance was killed while out cycling with his father and brother in Purton last month.
He collided with a roadsweeper after pulling out to avoid a parked car.
The first of the new Honda Civics are rolling off the production line in Swindon today.
The company is investing £200 million in the new version of its popular car. Producing the Civic Type-R has secured thousands of jobs at the factory in the town.
It will soon go on sale in dealerships all over Europe.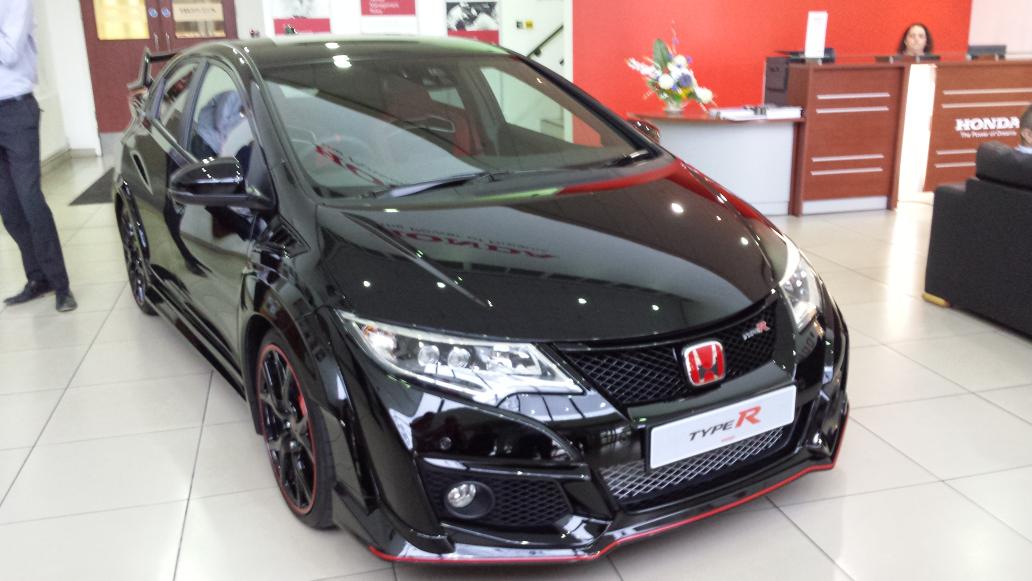 Police are concerned for the welfare of a 13-year-old boy who's been missing for more than a week.
Jack Parfitt was last seen at his home in Bittern Avenue in Gloucester on Saturday 20 June. He had gone out to play with a friend but never returned home.
He may be in Swindon as he has friends and family there.
A young woman from Swindon who has been waiting for vital organ transplants since she was 21 has finally had the life-saving operation.
On Valentine's Day, 24-year-old Stacie Pridden made a plea for a donor.
She is now recovering from a double lung and heart transplant in a Cambridge hospital.
You can find out more about Stacie's story and her "Give your heart" campaign here.
Advertisement
The family of an 11-year-old cyclist who died in a crash with a roadsweeper in a Wiltshire village have paid an emotional tribute to him.
Daniel Climance was cycling with his father and brother through the village of Purton last week when the collision happened. He was pronounced dead at the scene.
Today his family described him as popular, talented and caring.
"Daniel was a local Wiltshire lad who divided his time equally between his mum in North Swindon and his dad in Purton. He attended Bridlewood Primary School and was in his final year. He was looking forward to starting Bradon Forest School in September, joining his big brother Robbie at the school.

"Daniel played football for Wootton Bassett U11 team which he loved. He had just completed his second degree black belt in Tae Kwon Do of which he was immensely proud.

"Daniel was a beautiful, loving child with a fantastic sense of humour, caring and loving, with a wide circle of friends.

"He will be sadly missed by his brothers Robbie, George and Noah and all of the extended family."
– Daniel Climance's family
An inquest into Daniel's death has been opened and adjourned.
Police are appealing for information after a man was stabbed in Swindon during the early hours of this morning (13 June).
Local residents in Bowleymead called police at approximately 0030hrs after a large fight broke out on the grassy area in front of flats. Approximately 10 men in their early 20's were believed to be armed with poles, wood and knives.
The youths immediately dispersed when police arrived on the scene. An 18 year old man was left with ahead injury and multiple stab wounds.
He was taken by the Ambulance Service to Great Western Hospital but was later transferred to Bristol's Southmead Hospital due to the seriousness of his injuries. His injuries are not life threatening and he remains in a stable condition.
Officers searched the area for suspects and as a result arrested four men, aged 18, 19, 20, 21 on suspicion of Grievous Bodily Harm.
We believe that the men were armed with a variety of weapons and have seized a number of items from the area of the fight but we would like to hear from anyone if they discover any items such as poles, knives or wood, that might have been discarded following this fight.

If you have not contacted us already and did witness this event last night we would like to hear from you and in particular if you can describe any of the men involved or what they were wearing.

A crime scene cordon remains in place at Bowleymead whilst we continue to conduct our investigation.

This was a violent attack that left a young man with significant injuries so if you have any information that would assist police we would like to hear from you. At this stage we believe that all the people involved were known to each other.
– Detective Sergeant Phil Walker
A police investigation continues after an 11 year old boy was killed while he was out cycling with his father in a village in Wiltshire.
Daniel Climance was hit by a road sweeper in Purton when he pulled out into the road to avoid parked cars.
There have been no arrests but Detective Inspector Ben Huggins from Wiltshire Police has been speaking to ITV News.
An 11-year-old boy killed in a collision with a roadsweeper has been named locally as Dan Climance.
Dan was cycling through the village of Purton in Wiltshire with his father and brother yesterday evening, when he was hit by a roadsweeping vehicle.
Police believe he had cycled into the middle of the road to avoid parked cars.
The driver of the roadsweeper is believed to be uninjured.
Load more updates