Ed Miliband in Somerset today to discuss flood insurance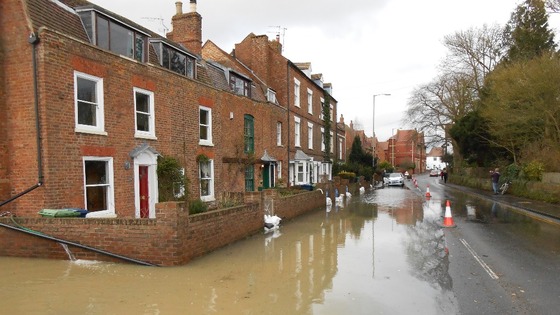 Residents who live in Tewkesbury say they fear they are about to be flooded.
Abbey Terrace has not suffered serious flooding since 2007, but water has come across the Gloucester Road - a main route into the town - and house holders are pumping out their cellars and gardens.
"I am afraid it is going to flood. I think the rainfall tomorrow will bring it up another couple of inches and I think we've probably had it."
Rosemary Wherrett, Abbey Terrace resident