The driver of one of the cars involved in a collision on the M5 that left two people dead fled before police officers arrived.
Officers investigating the fatal collision on the M5 are appealing for the driver of a MG Rover to come forward.
Despite extensive enquiries to trace him, he has not yet been identified or located. It is also not known whether there were any passengers in the vehicle.

We are now appealing for the driver themselves to come forward, or for members of the public to provide information to us to help identify and locate them.

Their account of the collision is vital to our investigation and we urgently need to speak to the occupant or occupants of this vehicle to fully understand what happened during this tragic incident.
– Chief Inspector Georgiou
Two men have been killed in a five vehicle crash on the M5 southbound in Gloucestershire. It took place near Tewkesbury just after 1am
Read the full story ›
Advertisement
The M5 near Tewkesbury has re-opened fully after a crash that killed two people.
It has been shut since just after 1 am following a multiple pile-up on the southbound carriageway between Junction 8 for the M50 and 9 for Tewkesbury.
All lanes have now re-opened but there is still congestion on the M5 to Junction 7 for Worcester.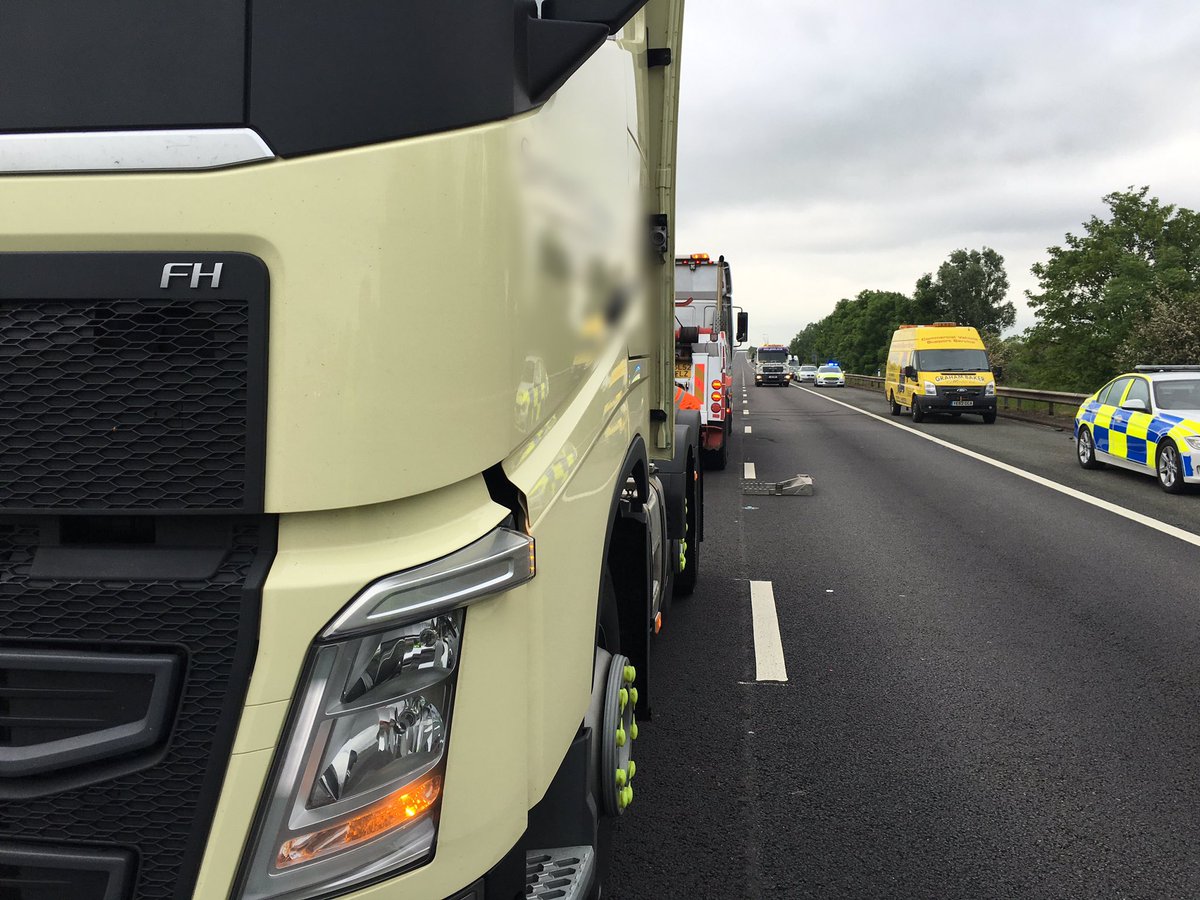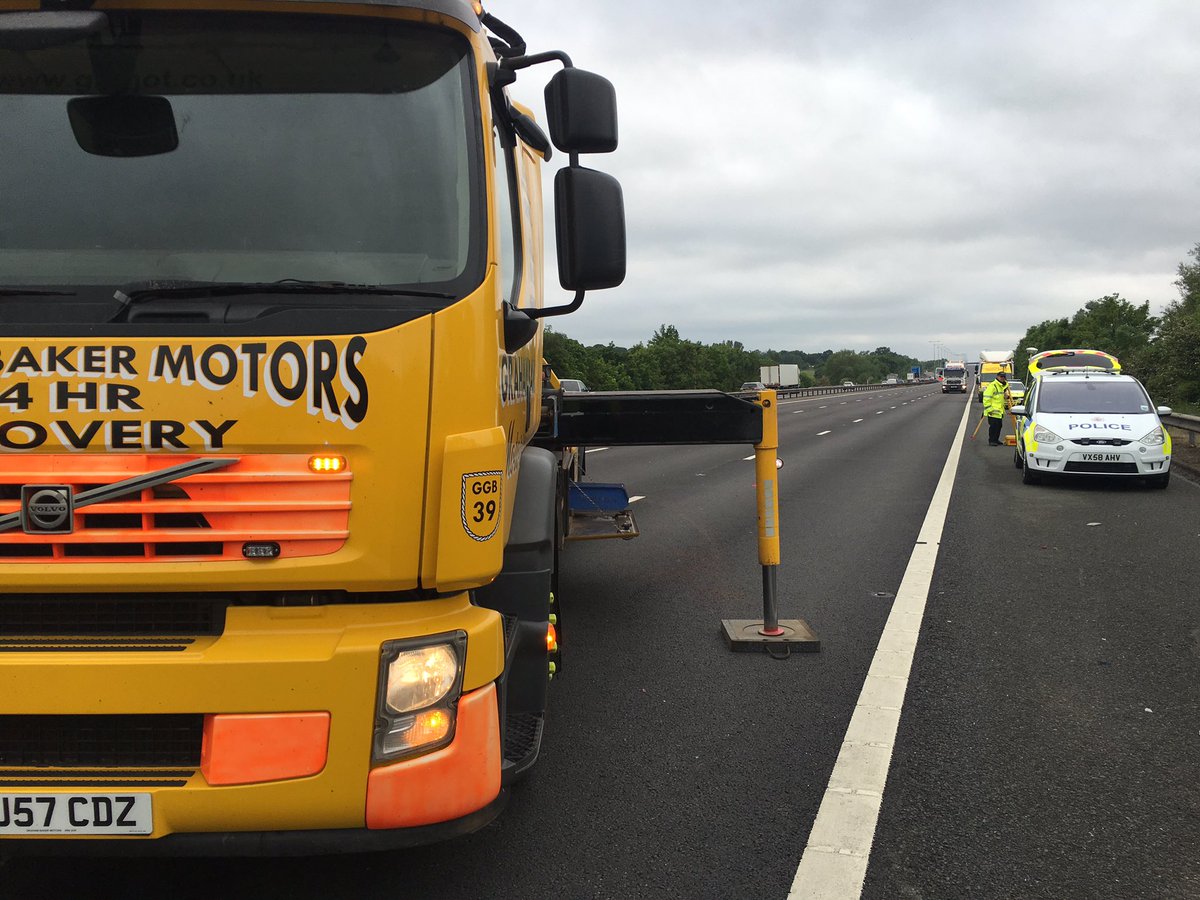 The M5 is closed southbound between junction 8 for the M50 and 9 for Tewkesbury following a fatal accident. It is causing congestion on the M5 to Strensham Services.
Traffic is being diverted as follows:
Diversion - Exit M5 at J8 and follow the black square route. Exit M5 at J8 and take M50 westbound to J2, Exit at J2 and take A417 southbound toward Gloucester. Then Exit A417 on to A40 eastbound (past Gloucester) and continue to rejoin M5 at J11.
It happened just after 1am this morning, 2 June, and involved a lorry and two cars.
The carriageway is likely to be closed for several hours while Gloucestershire Police investigate the crash and for recovery work to then be carried out.
It is also causing delays on other routes including the M50 westbound and the A38 southbound at Tewkesbury.
The M5 Southbound is currently closed due to accident investigation work between J8 and J9 (Tewkesbury).
It's after a serious accident that happened at around 01:30 this morning involving a lorry and two cars.
A diversion is in place with drivers being brought off at J8 and directed to the M50 Westbound and the A417 Southbound towards Gloucester.
The #M5 is closed at J8 southbound due to a fatal collision. It is expected to be closed for some time. Please avoid.
Advertisement
Police are appealing for witnesses after a man exposed himself in a Tewkesbury park in Gloucestershire.
The incident happened at around 1pm on Saturday 30 April in a park off Clifford Avenue in Walton Cardiff.
A 7-year-old boy was playing with his friends in the park when a man, stood by some bushes, indecently exposed himself.
He was white, in his early 20s, of a medium to large build, wearing a black hooded sweatshirt with the hood up, black jogging bottoms and a light and dark green striped scarf pulled up to cover his face.

Anyone who saw a man of this description acting suspiciously in the area is asked to call police on 101 quoting incident 249.
Officers investigating an aggravated burglary at a pub are appealing for information.
Three masked men went into a pub on Gloucester Road in Tewkesbury at just after midnight on Thursday 18 February - while staff were locking up.
They tied up two members of staff - a man and woman - and stole their phones and bank cards.
The male victim was punched in the head and thousands of pounds were stolen from the safe.
We are treating this incident very seriously, which was distressing and traumatic for the two members of staff. Nobody has yet been arrested but enquiries are ongoing to trace those responsible."
– Detective Constable Bee Chant, investigating officer
To give information, call police on 101 quoting incident 6 of Thursday 18 February.
You can also contact the independent crime-fighting charity Crimestoppers anonymously on 0800 555 111
An injured deer pulled from a lake gave rescuers a surprise when it was x-rayed - revealing she was pregnant.
The Muntjac deer is being looked after by the Vale Wildlife Centre near Tewkesbury.
A spokesman says that deer are very susceptible to shock - so it is too early to say whether she will survive.
She is quite badly injured & deer are very susceptible to shock so it's too soon to judge really. Prognosis not good though.
– Vale Wildlife Centre
Muntjac deer in today. Pulled out of a lake but also has injuries, probable dog attack. An x-ray has also found: https://t.co/qJSfpUi97x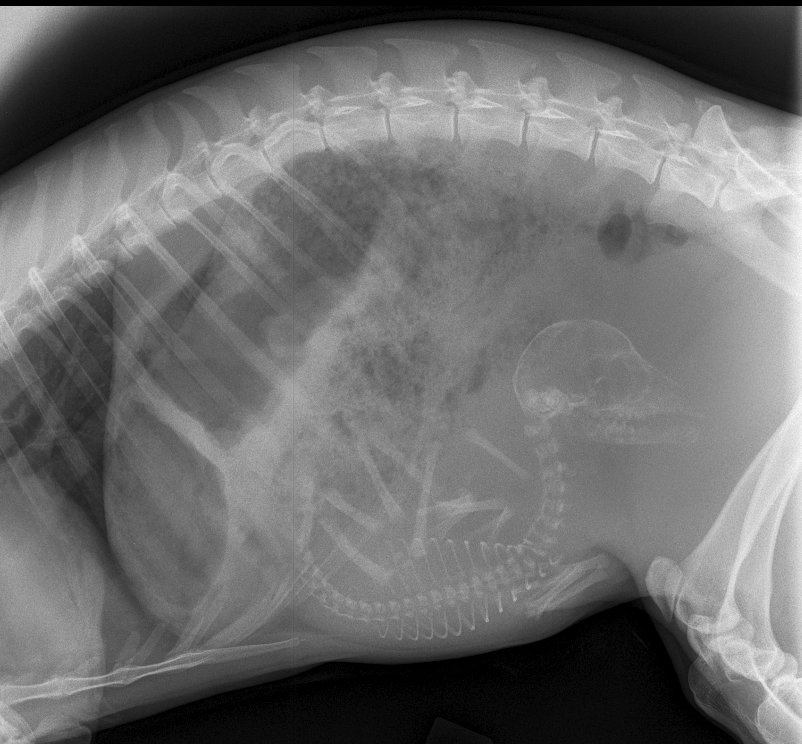 It's Text Santa Christmas jumper day and everyone is getting into the spirit. Over 400 staff and pupils wore Text Santa hats and Christmas jumpers to the School.
Load more updates