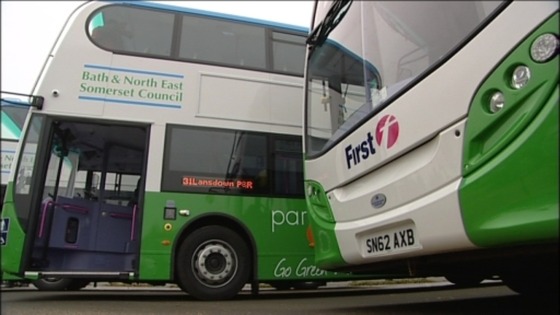 A trial for people to be able to buy multi journeys on Park and Ride services with smart card is being launched in Bath today.
Bus operator First wants the travel cards to be used like Oyster cards - used in London's underground - in the future.
It means commuters will be able to top up the cards like an electronic purse and will get savings on journeys.