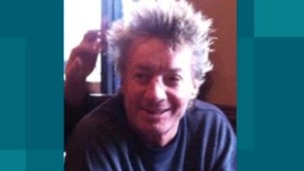 The prosecution, in the trial of Louise Cox claims she stabbed her partner in the neck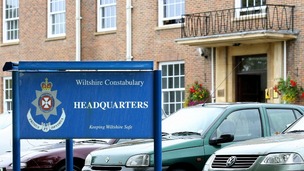 A 50 year old man's died after being found stabbed in Trowbridge. A 45 year old local woman has been arrested on suspicion of murder.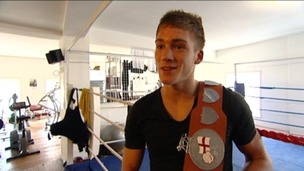 English middleweight boxing champion Nick Blackwell will defend his title against Martin Concepcion in Trowbridge on Saturday night
Live updates
£10,000 statue stolen from memorial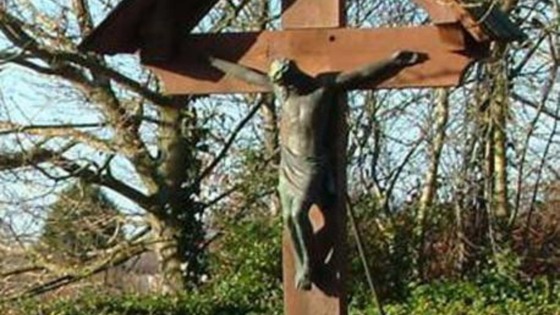 A £2000 reward is being offered for the recovery of a bronze statue of Christ which was stolen from a Wiltshire village's First World War Memorial.
The statue, which is worth around ten thousand pounds, was taken overnight on February 28th from the wooden memorial at a crossroads in Wingfield.
Forces War Records, which helps people find out about ancestors who fought in the war, have offered half of the reward for information leading to the recovery of the statue. Wingfield Chiropractic Clinic is offering the other half of the reward.
Anyone with information relating to the theft can call Wiltshire Police on 101.
£10,000 statue stolen from memorial
Thieves have targeted a war memorial in Wiltshire, stealing a 100-year-old statue of Jesus.
The bronze figure is thought to have been taken from a crossroads near Trowbridge in the middle of the night. Today one resident told us 'the heart had been torn from the community'.
Advertisement
£10,000 statue stolen from memorial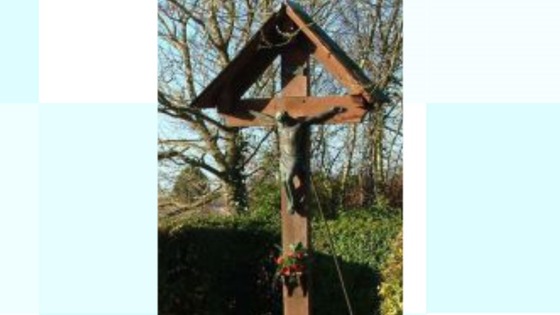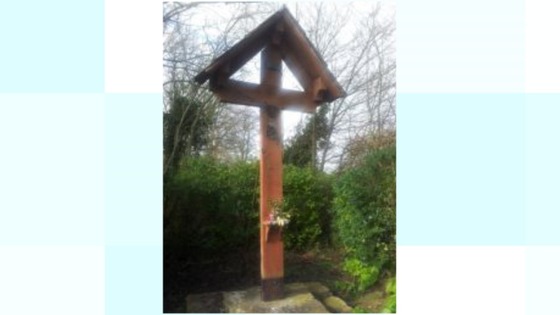 A bronze statue of Jesus Christ, cast nearly 100 years ago, was stolen from a War Memorial in Wingfield, near Trowbridge over the weekend.
The 40 inch high statue, which was part of the War Memorial, was first put up in 1917 and is believed to be worth around £10,000.
It is believed to have been stolen from its position at the Wingfield Crossroads, where the A366 crosses the B3109, overnight on Friday 28 February into Saturday 1 March.
Three bronze bolts attaching the statue to the wooden cross were also taken.
PC Richard Gardner from Wiltshire Police says:
"This isn't simply the theft of valuable metal, this is the theft of something symbolic to a community. It remembers those who have paid the ultimate price to protect our way of life which is particularly poignant in this the 100th year of the commencement of hostilities".
Decision expected soon on £46 million plans for Bowyers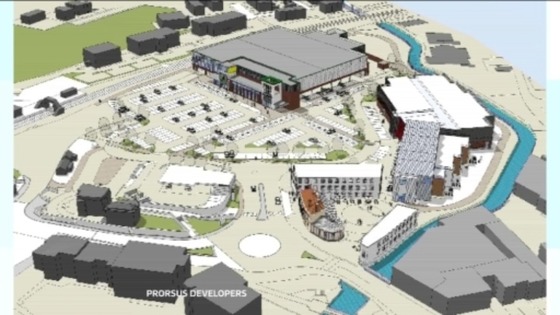 The future of the former Bowyers site in Trowbridge could soon be resolved. A planning appeal has just been held into £46 million plans for a cinema complex, including a superstore and restaurants.
Wiltshire Council turned it down, partly because of the impact on trade in the town, which already has a cinema.
The planning inspector will rule on the development at a later date.
A shed full of specialist toys and equipment at a school for children with learning and physical difficulties in Trowbridge has been destroyed in a fire. It is not yet clear how last night's fire at Larkrise School was started but police are treating it as suspicious.
The effect of this fire has been huge for the school. Each of its 85 pupils benefits from the use of the equipment lost every single day.

The children have already had to be kept out of the area where the fire took place because of the upset it is causing and there is no doubt that the cost of replacing these items and the time it will take will have an adverse affect on their learning.

I urge anyone who knows anything about how this happened to please contact us. Further still if anyone would like to or is able to assist the school get themselves set up again they would be extremely grateful.
– Acting Police Sergeant Jamie Darvill, Wiltshire Police
Fire at OAP bungalows
Darren Nixon from Wiltshire Fire & Rescue Service talks about last night's fire in Trowbridge.
Advertisement
Fire at OAP bungalows
Fire at OAP bungalows
The company which manages the sheltered housing block in Trowbridge which was damaged by fire, has issued this statement today:
We are working closely with the residents and their families to provide all the support they need, offering hotel accommodation to the resident who has had to leave their home. The well-being of our customers is paramount. We are working with the fire service who have not yet established the cause of the fire.
– Claire Williams, District Manager, Anchor
Fire at OAP bungalows
A number of elderly residents have had to leave their homes after a boiler fire ravaged their warden-controlled complex in Trowbridge last night (Saturday 23 November). No one was injured in the blaze on Weaver Road, but a dog has been found dead.
The fire began in one bungalow and spread into the roof space and then to two other bungalows. Six fire crews were needed to extinguish it. The residents whose homes were affected are reportedly now staying with relatives.
Police in two counties are investigating a theory that a man who died in an horrific head-on crash with a lorry had committed murder hours earlier.
The case began when a silver Toyota Yaris collided with an articulated truck on the A350 near Trowbridge last Friday, killing the driver of the car.
Wiltshire Police began to try to identify him and their enquiries led to a flat in neighbouring Dorset 60 miles away.
But when officers entered the property in the Boscombe area of Bournemouth just after lunch on Friday they found the body of Ibrahim Youseuf, 42.
Enquiries were made into the circumstances of the death and a murder investigation was launched.
Detectives in Dorset say the two incidents are linked and the two dead men knew each other. They are keen to hear from neighbours who may have heard an argument coming from the house on Thursday night.
As a result of our enquiries I can confirm we are linking this murder to a fatal road traffic collision that occurred in Wiltshire at approximately 6.15am on Friday 11 October 2013.

We are currently liaising closely with Wiltshire Police in relation to this.The details of the deceased from the road traffic collision are currently unknown and we are attempting to identify the driver and contact the next of kin.
I am appealing for anyone who may have witnessed or heard an argument between 8pm and 8.30pm on Thursday 10 October 2013 in the area of 5 Gloucester Road in Boscombe, or anyone with any information about who is responsible to contact Dorset Police as soon as possible.

I would like to reassure the community that this appears to be an isolated incident and that both the deceased were known to each other.
– Detective Inspector Marcus Hester, Dorset Police Major Crime Team
Load more updates
Back to top