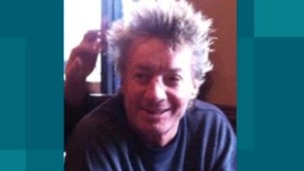 The prosecution, in the trial of Louise Cox claims she stabbed her partner in the neck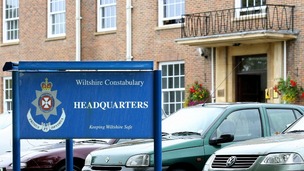 A 50 year old man's died after being found stabbed in Trowbridge. A 45 year old local woman has been arrested on suspicion of murder.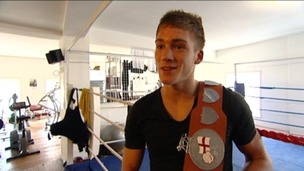 English middleweight boxing champion Nick Blackwell will defend his title against Martin Concepcion in Trowbridge on Saturday night
Live updates
Heart attack teen returns to action
A charity football match between Bradford Town Youth FC and Bromham Youth FC has helped raise much needed funds to pay for first aid equipment following the cardiac arrest suffered by teenager Quinton Barham last February..
The match at Bromham in Wiltshire, marked Quinton's successful return to football after heart surgery at the Bristol Children's Hospital.
Bradford Town Youth FC Chairman Nick Maw handed over a cheque to Quinton's Dad, Paul who is raising money for the hospital.
Both clubs are also fundraising to ensure that life saving defibrillators are present at all future matches.
Heart attack teen returns to action
A teenage footballer from Wiltshire who almost died when he collapsed with a heart problem during a match last February, was back in action again this afternoon.
Quinton Barham's life was saved by prompt action by spectators and paramedics followed by heart surgery. Since then he has made a remarkable recovery. Nigel Turner reports
Advertisement
Heart attack teen returns to action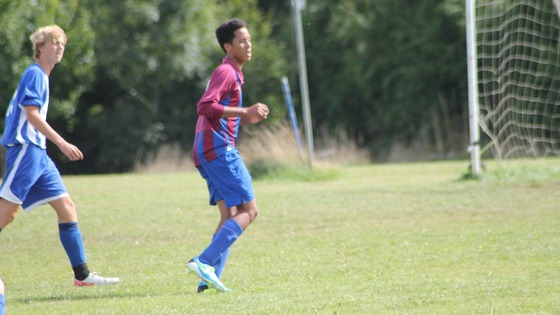 Quinton Barham, 14, has taken part in his first football match since suffering a heart attack on the pitch in February. More details here.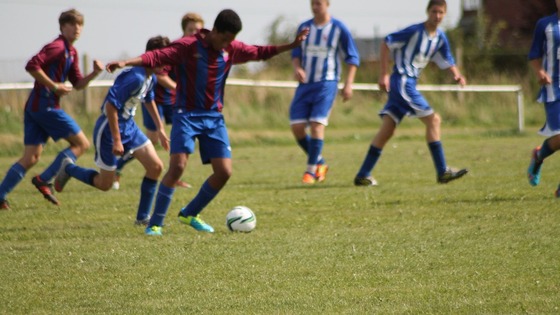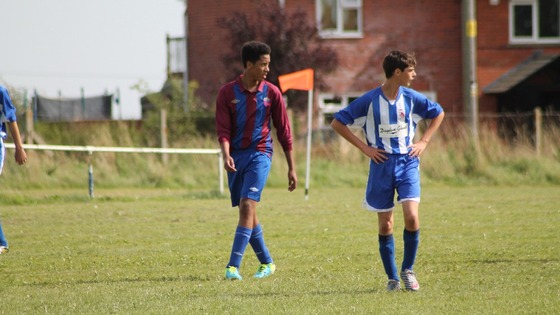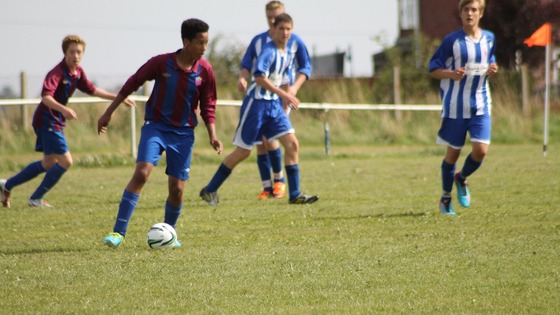 Heart attack teen returns to action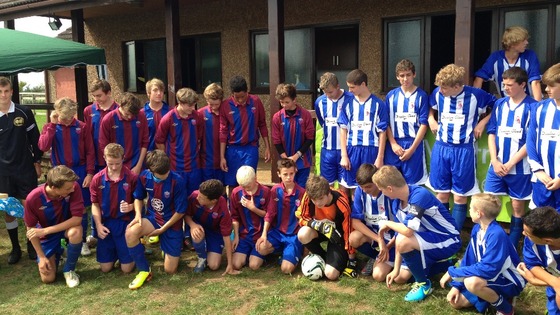 A 14 year-old who had a heart attack while playing football was back on the pitch today, playing for the first time since the incident.
Quinton Barham had scored a hat trick in the match in February, before complaining of feeling tired, and asking to be substituted.
Today Quinton was guest of honour, and a player for Bradford Town FC, in an away match with Bromham Youth FC in Bromham, near Trowbridge, Wiltshire. Nigel Turner will have a full report on this story on our bulletin tonight - ITV News West Country, 6:30pm.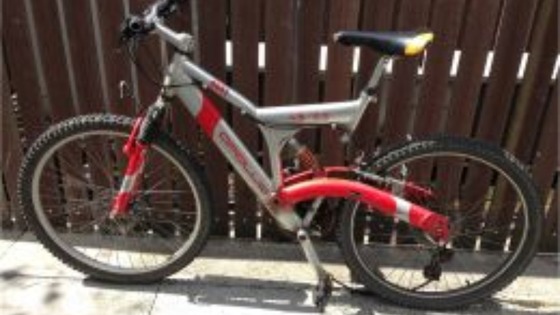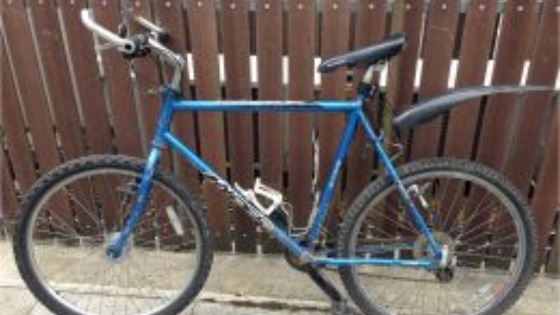 They were recently discovered by Police just off Manor Road in Trowbridge.
Drop into Trowbridge Police Station if you know who the bikes belong to.
A Wiltshire father has started an online diary to help him cope with the grief of losing his wife to cancer.
Helen Adams from Trowbridge died earlier this year.
Afterwards, her widower Mike found many of the help-groups were just too negative.
So he has started writing a column which he hopes will be be helpful for others in similar situations.
Advertisement
The Trowbridge Birth Centre in Wiltshire has been shut until the end of September because of staff shortages.
Many of the expectant mothers will now be moved to Chippenham, thirteen miles away.
Managers however say they will be recruiting more midwives for the autumn.
Camilla at Big Lunch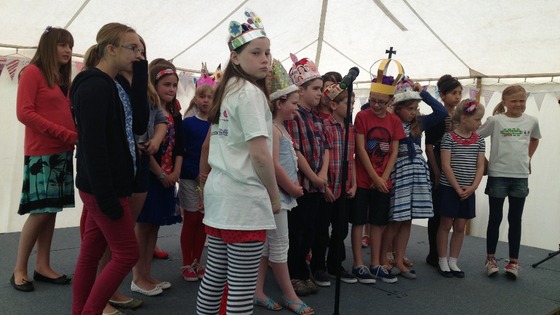 Life for woman who killed partner
A woman who murdered her partner by stabbing him in the neck and shoulder following a late-night drinking session in Wiltshire has been jailed for life.
Bristol Crown Court heard that Louise Cox, a mother of four, used a kitchen knife to kill Ian Graham in his flat in Trowbridge last November.
She will serve a minimum of 14 years.
Life for woman who killed partner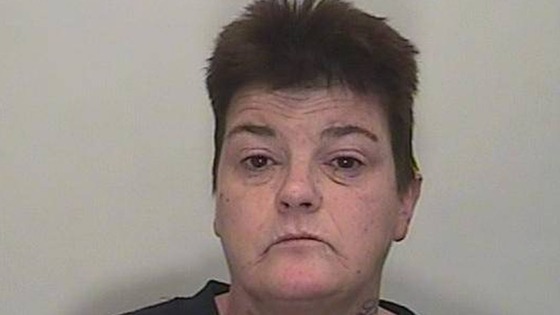 The family of Trowbridge man Ian Graham who was murdered by Louise Cox in November 2012 has issued a statement.
Cox was found guilty of Mr Graham's murder last Thursday and was sentenced to life imprisonment with a minimum term of 14 years.
Statement from Mr Graham's family:
"We put our faith in the system and got the result that we wanted at court with a unanimous murder conviction. "We were patient and we trusted the Wiltshire Police to do their job which they did.
"Ian was starting to take the first steps to change his life and when he died he was days away from having an assessment with the local alcohol dependency support group after contacting the group himself which was such a big step for him.
"We will never know now what could of been as Ian was taken away from us so suddenly. "Louise Cox had no right to take Ian's life and decide how or when he died."
Load more updates
Back to top