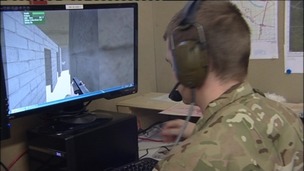 Soldiers have been taking part in a Call Of Duty-style experiment in Wiltshire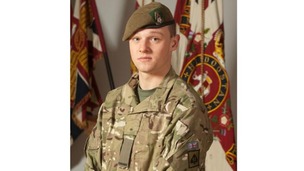 Family and friends of Private Daniel Wilford will gather today for his funeral.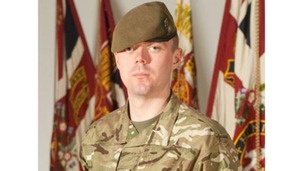 The funeral of Private Anthony Frampton, who was killed in Afghanistan in March, has taken place today.
Live updates
'Oldest continuous employee in Britain' celebrates 80th birthday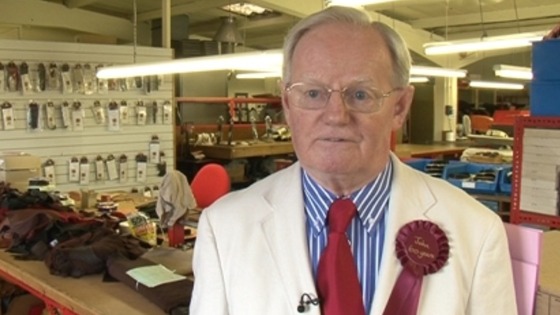 A Wiltshire man who is thought to be the oldest continuous employee in Britain is celebrating his 80th birthday today - at work in Warminster.
John Cundick started at Dents glovemakers as a postboy in 1949. He worked himself up over the 60-odd years to become to be a sales director.
Wiltshire factory claim a TV show has boosted glove sales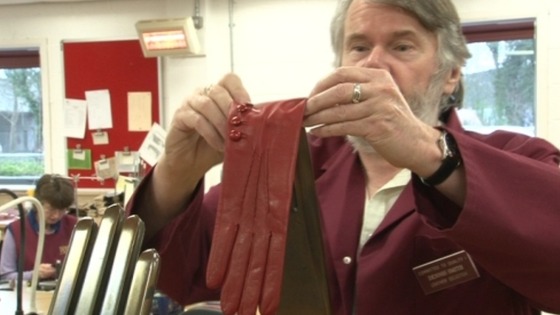 A glove-maker from Wiltshire is claiming a rise in glove sales thanks to a TV show. Dents in Warminster provided props for the ITV1 series Mr Selfridge
They were asked to help with information on styles and provide props by programme makers because they stocked the department store for a century.
Advertisement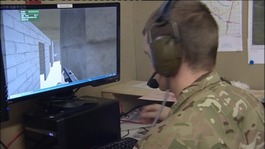 Soldiers have been taking part in a Call Of Duty-style experiment in Wiltshire
Read the full story
Army Computer Exercise
Virtual combat training: Kit designed for 'Xbox generation'
Corporal Jeremy Appiah from 2 R Welsh explains to our reporter, Tamsin Eames, the kit used in the Urban Warrior 5 experiment.
Army Computer Exercise
Full report: Soldiers' computer training is 'helping win the wars of tomorrow'
by Tamsin Eames
It looks like the ultimate war game and sounds like it too...
'Urban Warrior 5' is a £1m virtual training programme that soldiers have been taking part in at the Army's Land Warfare Centre in Warminster.
It involves using the latest computer software to create realistic combat scenarios. The Army says the simulations help it to decide the resources it needs to invest in for the conflicts of the future. Tamsin Eames reports.
Army Computer Exercise
Army simulations will help the Government plan for the future
Dr Nigel Paling is the scientific advisor with the Government's Defence Science and Technology Laboratory. He explains that this virtual simulation, with the live simulation at a training arena in France, allows them to gather data to help the Government decide how to invest in the army in future.
Advertisement
Army Computer Exercise
How a computer simulation helps soldiers work together
Sgt Haydn Poyner from 2 ROYAL WELSH explains how his platoon has benefitted from the "Ultimate Warrior 5" simulation.
Army Computer Exercise
VIDEO: The computer game that could shape the future of the army
Soldiers in Warminster have been finding their way around £1 m technology that could help the army determine future tactics, training and technology. It uses a virtual simulation that recreates real-life scenarios. Here are some shots of them trying out what is a very advanced computer game.
Three women arrested after assault in Warminster
Three young women have been arrested on suspicion of being drunk and disorderly and common assault after an incident in Warminster. Two of the women were aged 19 from Westbury, while the other is aged 21 from Frome.
Police say two women and a man were assaulted by the group on Saturday afternoon in the area of the Market Place/John Barleycorn Pub
Soldiers Welcomed Home
Warminster troops honoured: full report
Hundreds of people have turned out to mark the official homecoming of the 3rd Battalion the Yorkshire Regiment from Afghanistan. Troops based in Warminster marched through the town ahead of a medals ceremony.
There was also a service to remember and honour the nine men who died on their tour of duty. Duncan Sleightholme watched today's parade.
Load more updates
Back to top