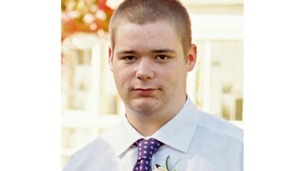 An inquest has heard that James Herbert died from a cardiac arrest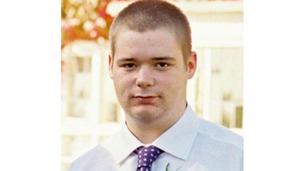 The parents of James Herbert, who died after being detained by police in Somerset, have criticised the police.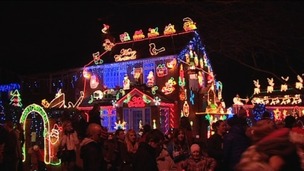 We meet the rivals hoping to light up their cul-de-sac with the most outrageous display of Christmas lights in town
Live updates
Fire crews tackle large barn fire in Wells
Fire crews from across the south west have been helping to tackle a large barn fire at Polsham Farm, Polsham in Wells. Pumps from Glastonbury, Wells, Street, Shepton Mallet and Bridgwater attended the barn containing around 100 bales of hay and straw which was well alight.
They were called out at 3:31 this morning.Relief pumps from Cheddar and Burnham on Sea have now taken over and the incident has been scaled down.
Wells MP locked in the House of Commons
An MP from Somerset has been describing how she was forced to stay a little longer than expected at the House of Commons - after being locked in the library! Wells MP Tessa Munt tried to leave just before midnight, but she and a colleague discovered the doors were locked.
Advertisement
West MPs to take part in Parliamentary pancake race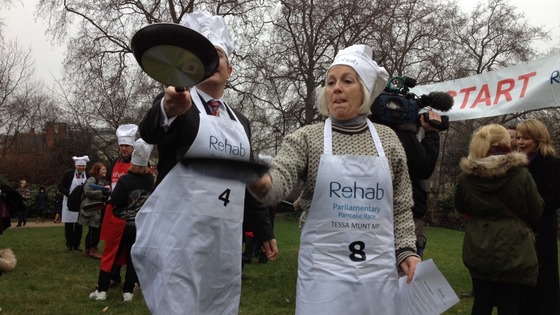 It's Shrove Tuesday today, and MPs at Westminster are getting into the spirit by holding a pancake race.
The West Country's Liberal Democrat MPs including Martin Horwood (Cheltenham) and Tessa Munt (Wells) are among those taking part.
They are raising funds and awareness for the brain injury charity Rehab UK.
Christmas Lights Rivals
The rivals battling out for the best Christmas lights
Their mission is to light up their cul-de-sac with the most outrageous display of Christmas lights in town. Brothers Paul and Lee Brailsford have spent weeks decorating their mum's Bristol home with a display featuring several Santas, reindeer and even a snow machine.
But they have a rival. DJ Paul Toole and his glittering Arctic landscape in Wells.
Daisy Gray reports.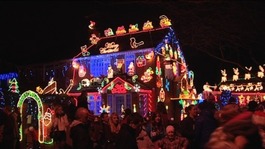 We meet the rivals hoping to light up their cul-de-sac with the most outrageous display of Christmas lights in town
Read the full story
Christmas Lights Rivals
Pulling out all the stops with their Christmas lights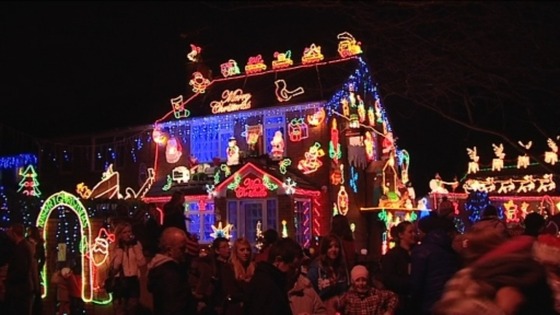 A house in Bristol has been transformed into a winter wonderland after two brothers spent weeks decorating it with tens of thousands of Christmas lights.
For the last 18 years Paul and Lee Brailsford have been decorating their mother's house in a Brentry cul-de-sac.
This year the display is even bigger and brighter than ever, and the finishing touch is a £150 snow machine which pumps out dozens of litres of snow at the flick of a switch, blanketing the house and garden in minutes.
Wallace and Gromit turned on the lights in front of a thousand people at the property this weekend.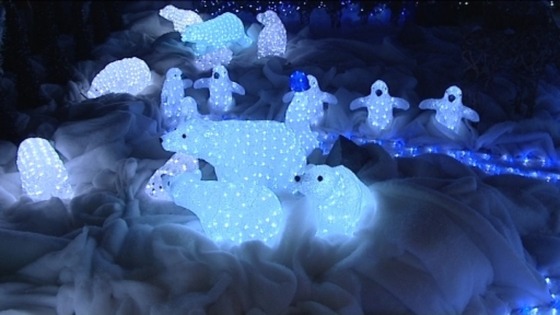 But they have a rival in DJ Paul Toole over in Wells. Michael Eavis performed his switch-on of 50,000 lights on Friday night, which feature a glittering Arctic landscape of polar bears and penguins.
Advertisement
Level crossing to be replaced with a bridge after seven people died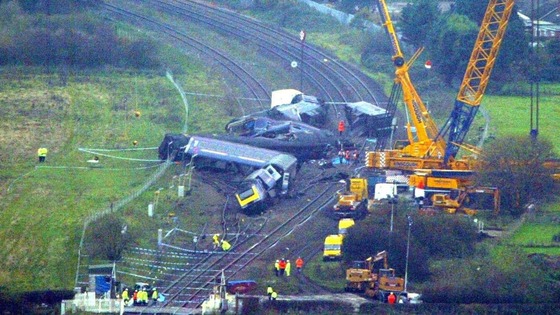 A level crossing where a man from Warminster and a man from Wells died is expected to be replaced with a bridge.
They were among seven who died after a train derailed in Berkshire in 2004. Network Rail is expected to announce the replacement at Ufton Nervet as part of a rail electrification scheme.
West Country Travel
ROADS: A39 Wells, Somerset
A serious accident has closed the A39 between the B3139 New Street (Wells) and the B3135 (Green Ore).
Traffic is reported to be heavy around the closure points.
Diversion route - B3139 through West Horrington and then B3135 to Green Ore.
West News In Brief
Thieves raid Somerset church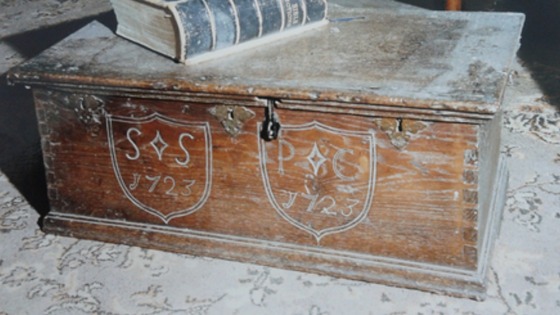 Police are asking second-hand shops and antique dealers to be on the lookout for some 18th century items of furniture stolen from St Lawrence Church in Westbury-sub-Mendip, near Wells.
Thieves forced the vestry door and stole a chest, table and two chairs some time between 7.30pm on Sunday 16th September and 8.15am on Monday 17th September.
Anyone who has any information about the stolen items is asked to call Wells police on 101 or click here.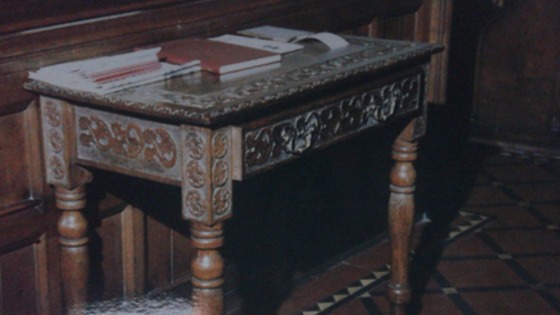 West News In Brief
Digital makeover for High Street shopping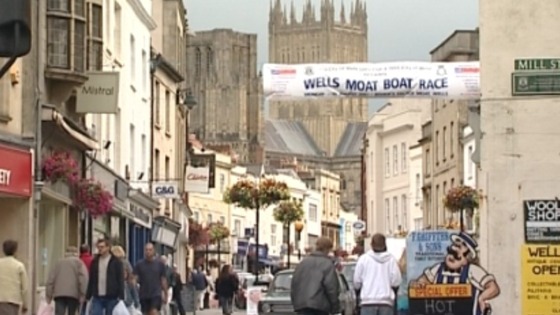 Wells is pioneering an internet version of the High Street. The website, thought up by a local shopkeeper, is designed to revolutionise how people buy locally. It's hoped the digital makeover will bring money back to struggling city centres.
You can check out the website here.
Load more updates
Back to top