Desert dust from Sahara causing 'very high' pollution levels
by Kate Haskell, weather presenter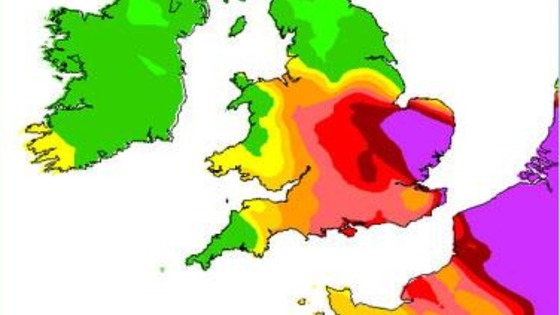 You may have heard in the news that pollution levels are high at the moment but why is that and when will it clear?
Well, it's a combination of dust from the Sahara, blown in on South Easterly winds, along with high pollution levels from Europe mixed in with our own pollution from car fumes etc.
Add to that the fact we have relatively high pressure in charge at the moment and that acts like a lid trapping the dust in the atmosphere. This makes for some unpleasant conditions for those with breathing difficulties such as asthma and the advice is not to exercise outside today.
Now it's not often I say this, but thankfully a cold front is on the way, this will not only introduce unsettled conditions but also clearer air with the winds swinging around to the South West so pollution levels should fall over the next few days.