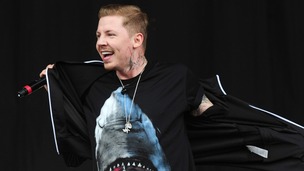 The Summer Sets On The Beach concert in Weston-super-Mare has announced its first ever line-up of acts.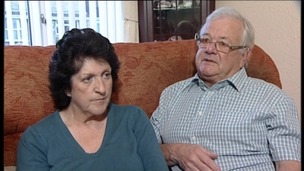 Family says they're furious after discovering a medical note in their mother's file instructing doctors NOT to resuscitate her.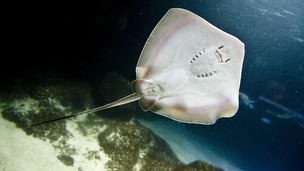 Aquarium staff have installed CCTV after they say a visitor attempted to make off with a stingray in Weston-super-Mare.
Live updates
Courts fines staff strike
Courts fines staff at Bristol Magistrates Court, Exeter Magistrates Court and Weston Super Mare Magistrates Court ** have announced they will strike on Thursday. They are protesting against plans to privatise their work. The staff plan to walkout from 2pm until 4pm.
Grand Pier Fire Judgement
Full report: looking back as Weston's Grand Pier destruction
by Robert Murphy
An alarm company has today been blamed for the destruction caused by the fire at Weston-super-Mare's Grand Pier.
Robert Murphy reports on the day fire devastated one of the West's most famous landmarks.
Advertisement
Grand Pier Fire Judgement
Security firm blamed for Grand Pier fire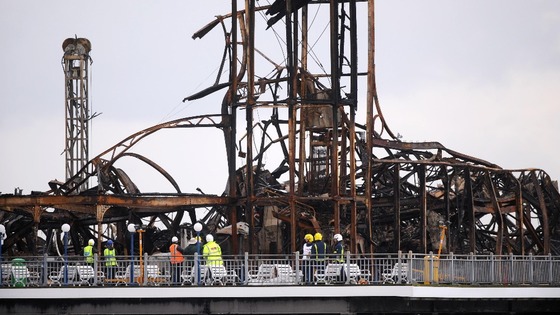 A judge hasfound an alarm company was to blame for Weston-super-Mare's Grand Pier fire.
Judge Havelock-Allan said that ifthe alarm company had done its job, the Grand Pier would have been saved from the fire that completely destroyed the Pavilion in July 2008.
He found 100 per cent of the blame was with the alarm company and has awarded an immediate payment of £30 million plus interest to Grand Pier Ltd.
However, System2 Security, of Locking Road in Weston-super-Mare, went into administration three days before the court case began.
Norovirus restricts hospital visiting times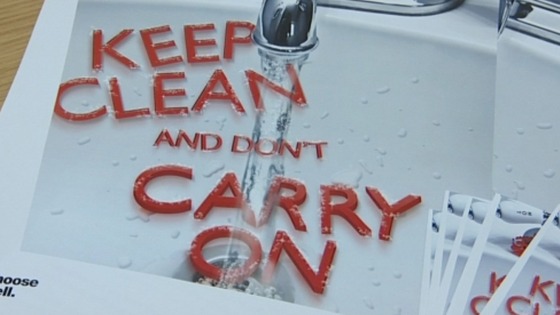 Hospitals across the region are continuing to be affected by the winter vomiting bug, norovirus.
Weston General had two wards closed to new admissions over Christmas but one has now been re-opened.
Visiting is restricted to one hour a day for the majority of patients - with two hours on New Year's Day.
Hospital restricts visiting due to sickness bug
Weston General Hospital is restricting visiting hours over Christmas to try to keep the hospital free from norovirus. There's been a huge rise in cases of the winter vomiting bug across the country, including North Somerset. Visiting is restricted to an hour a day with two vistors per bed.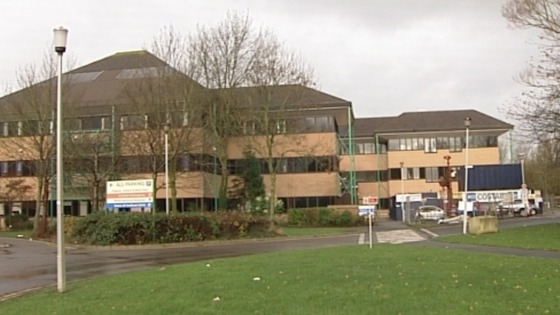 Parents in Weston-super-Mare warned about truancy
Nearly 40 homes in Weston-super-Mare and Worle have been visited by police in a crackdown on truancy. They issued warnings to parents and children that unless their school attendance improved it could lead to prosecution.
We'd had reports from shops and residents on the Bourneville estate that there were a number of children hanging around the streets during school hours, some of whom were involved in low level anti-social behaviour.
– PCSO Kylie Channing, Avon & Somerset Police

The police conducted a sweep of the area's four main schools in conjunction with North Somerset Council.
Historically, when we carry out these audits, the pupils' attendance improves. The children and parents involved are given support and encouragement from all the relevant agencies to help them improve their truancy record, which in turn improves their educational achievement.
– Paula Le-Milliere-Tinney, North Somerset's Children and Young People's Services
Advertisement
Move for police enquiries in Weston-super-Mare
From 2nd January 2013 police enquiries will be dealt with at the newly refurbished Town Hall, located 50 meters from the police station. The Town Hall will act as a new hub for both police and council enquiries.The opening hours will be as follows:
Monday to Friday 8.30am - 8.00pm
Saturday 8.30am – 7.00pm
Sunday 10.00am – 7.00pm
Bank Holidays 10.00am – 4.00pm (Police enquiries only. Not open Christmas Day and Boxing day when the Town Hall will be closed)
Weston gets its own website
It's the main tourist resort in our region - but until today Weston-super-Mare has not had a website purely devoted to where to stay and go in the town.
But now it does - and "love weston.com" went live this afternoon. Bob Constantine reports
West Country Travel
Council steps in to save bus service
An important commuter service between Sand Bay and Weston-super-Mare town centre will run again from January after North Somerset Council stepped in to save it.
Due to a lack of commercial viability during the winter months, both First (Service 1) and Crosville (Service 100) have discontinued their early morning services from Sand Bay to Weston. This means that their first buses into the town leave at around 9.30am.
Following concerns from local residents, the Council has now agreed to fund an 8am service on a temporary basis which will run from January 7 and be operated by First.
In the winter, the bus companies cut their services as there is less demand. Getting rid of the first service of the day though puts many residents in difficulties if they use it to get to work and college.

Ironically, both bus companies are still offering a return service at 5.30pm but that is little help to those wanting to get to work or college in the first place.

We would encourage as many people as possible to make the most of this early morning service as we cannot continue to fund it on a permanent basis. Only by people using the buses can they ensure it continues long term.
– Cllr Elfan Ap Rees, North Somerset Council
Homes Evacuated in Worle
Homes evacuated in Worle, near Weston-super-Mare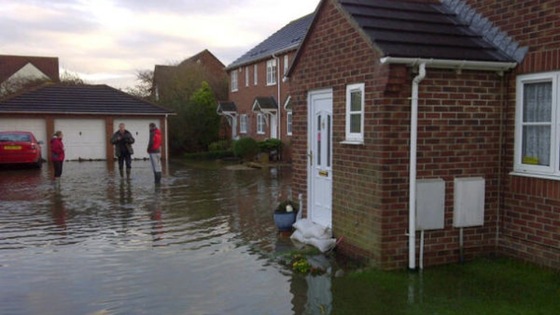 Load more updates
Back to top