Banksy has left behind a piece of art as a gift to Weston-super-Mare after the Dismaland exhibition in the summer.
Read the full story ›
ITV News has exclusively been told that the Bristol artist Banksy who brought the crowds to Weston-super-Mare this summer for his Dismaland exhibition is leaving a piece of it behind.
Dismaland was a huge success this summer and the artist plans to leave a lasting legacy at the former Tropicana centre. The huge pinwheel will soon be put back up - complete with sand!
Advertisement
North Somerset Council are to begin work to widen the path alongside a road where a young girl was killed when she fell from her bike.
Seven-year-old April Reeves died along the A371 at Locking near Weston-super-Mare in May 2015 when she was hit by a car. The driver was cleared of any blame.
Earlier this year hundreds of people attended a march campaigning for better road safety in the area.
The council is spending £225,000 to move the path along the A371 away from the roadside where possible. Work is due to start on Monday 14 December.
RNLI volunteers from Weston-super-Mare have joined the emergency response to the floods in Cumbria caused by Storm Desmond over the weekend.
Read the full story ›
A graffiti artist from Weston-super-Mare who struggled with drug and alcohol addiction says Banksy saved his life.
JPS was living on the streets of his home town when he decided to visit a Bansky exhibition in Bristol. It helped him uncover his own artistic talent and turn his life around.
More on his amazing story in our main programme from 6pm tonight.
Details have been released about a group of men who followed an elderly lady into a bank and distracted her to steal her wallet.
Police want to speak to the men in these pictures after the incident in Weston-super-Mare back in August. Over £500 was then taken from the 83 year old woman's bank account.
Anyone who recognises these men are asked to contact Crimestoppers on 0800 555111
Advertisement
Police in Weston-super-Mare are concerned for 71 year old Robert Davies who hasn't been seen since midday yesterday (Friday). He was last seen in the Clevedon Road area of the town. Police say at around that that time he withdrew some money from the Nat West ATM in High Street but has not been seen since.
Robert is a white man, about 5ft 3ins tall of stocky build with blue eyes and grey short hair, balding on the top. He is thought to be wearing a black jumper with the name 'Tiverton' in white lettering, blue jeans and black Velcro-fastening shoes.
Robert enjoys a drink and may have called into a pub in the resort centre but more likely might have bought alcohol from a convenience store or off licence. He is a very private person and is likely to be on his own and may appear confused and disorientated because he does not have medication with him.

We are keen to hear from Robert or anyone who may have seen him, particularly those who work in convenience stores and off licences. It is possible that he may have sheltered overnight in a garden shed, outbuilding or garage and we are asking people to check any outbuildings.
– Spokesperson, Avon & Somerset Police
If you can help, please contact police in Weston-super-Mare on the force number 101 quoting missing person reference 5215025647.
A seven-old-girl from Weston-super-Mare died after she swerved into the path of a car earlier this year. An inquest has cleared the driver of all blame.
April Reeves was cycling with her mum and older brother on the pavement along the 60mph A371 in Locking, when she struggled with her gears and swerved into the path of a car.
She suffered fatal head injuries when she was hit by an oncoming car driven by Peter Farmer. He was cleared of any blame.
PC Julian Chambers, who attended the scene, said she may have been trying to change gear when she lost control.
Mrs. Reeves said she was struggling with operating the gears because she was not used to them.

She was riding in sixth gear, which is the last and most difficult gear to cycle in.

It is possible April was trying to change gear while she was moving.

She lost control of the bike and fell off the kerb.
– PC Julian Chambers
April's dad Garry issued a statement after the hearing calling for improved safety measures on the road.
He said the 60mph speed limit should be dropped to 40mph and a grass verge should be created between the road and cycleway to prevent future accidents.
Prevention is better than cure. Why wait until we keep reporting more and more deaths and then change the rules?

Let's get the council to work for the people. Get them to work for us.

I would like to have a grass verge running alongside the road. There is no protection in between the path and the 60mph road.

My son said, 'If there had been a grass verge then my sister would be today.'

She was in the right gear. She fell over. If the grass verge was there she would still be alive.
– Garry Reeves, April's dad
Avon Coroner Maria Voisin said she would write to North Somerset Council to discuss measures they could take to prevent future deaths on the road.
NHS chiefs have abandoned plans to merge Weston-super-Mare's health trust with its larger neighbour in Taunton.
Read the full story ›
The family of a cricketer from Weston-super-Mare who died in a crash on the M4 in Berkshire on Monday evening has spoken about their 'tragic loss'.
Ashley Doyle, 27, was travelling in a car with members of Uphill Castle Cricket Club. The club's under-19s team had picked up the NatWest T20 club of the year trophy at Lord's earlier in the evening.
The black Citroen C4 Grand Picasso they were travelling in left the west-bound carriageway near Maidenhead shortly before 10pm.
Mr Doyle, who worked as a radio producer at Bristol's Sam FM, died at the scene. The driver of the vehicle, a 60-year-old man from Weston-super-Mare, and five other passengers, all male, were injured. All remain in hospital.
No other vehicles are believed to have been involved in the collision, but investigations by Thames Valley Police continue.
It is such a tragic loss and we are completely heartbroken as Ashley was such a well loved young man with his whole life ahead of him.

Our lives will never be the same again and we miss him so much already. Mal, Vicki, Phyllis, James and Jordan very much appreciate everyone's support.

Ashley, we will always love you and you will never be forgotten.
– Family of Ashley Doyle
The flag at Somerset Country Cricket club has been flying at half-mast.
Other tributes have been paid by the cricket community, including Somerset all-rounder Peter Trego:
Lost for words but I know everyone at the club will be strong and offer total support and love where needed the most http://t.co/4xBRXQEyPF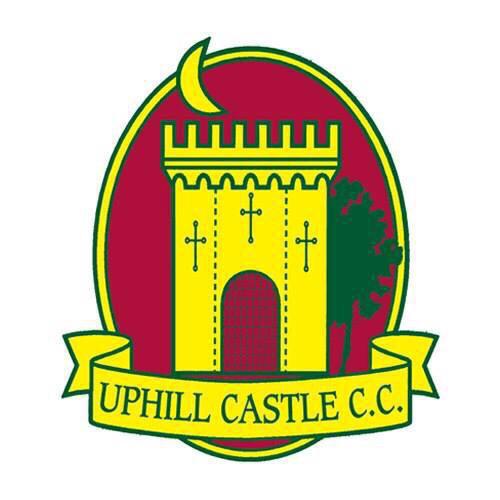 We cannot thank you enough for the messages of support. It's greatly appreciated by everyone at UCCC. R.I.P Ashley. You will be missed.???
We lost one of our best friends on Monday night. Our hearts and thoughts are with Ashley Doyle's family. RIP http://t.co/sP3OWXBk41
Load more updates