The family of a cricketer from Weston-super-Mare who died in a crash on the M4 in Berkshire on Monday evening has spoken about their 'tragic loss'.
Ashley Doyle, 27, was travelling in a car with members of Uphill Castle Cricket Club. The club's under-19s team had picked up the NatWest T20 club of the year trophy at Lord's earlier in the evening.
The black Citroen C4 Grand Picasso they were travelling in left the west-bound carriageway near Maidenhead shortly before 10pm.
Mr Doyle, who worked as a radio producer at Bristol's Sam FM, died at the scene. The driver of the vehicle, a 60-year-old man from Weston-super-Mare, and five other passengers, all male, were injured. All remain in hospital.
No other vehicles are believed to have been involved in the collision, but investigations by Thames Valley Police continue.
It is such a tragic loss and we are completely heartbroken as Ashley was such a well loved young man with his whole life ahead of him.

Our lives will never be the same again and we miss him so much already. Mal, Vicki, Phyllis, James and Jordan very much appreciate everyone's support.

Ashley, we will always love you and you will never be forgotten.
– Family of Ashley Doyle
The flag at Somerset Country Cricket club has been flying at half-mast.
Other tributes have been paid by the cricket community, including Somerset all-rounder Peter Trego:
Lost for words but I know everyone at the club will be strong and offer total support and love where needed the most http://t.co/4xBRXQEyPF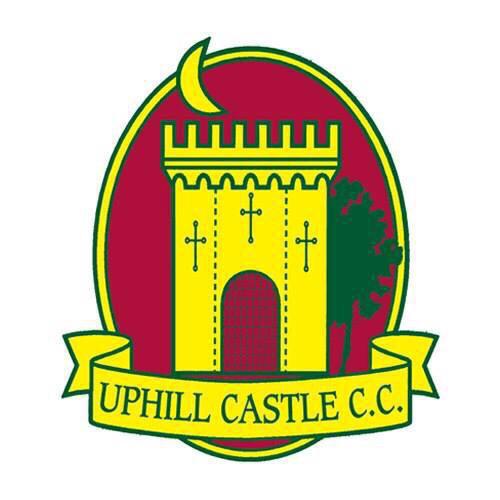 We cannot thank you enough for the messages of support. It's greatly appreciated by everyone at UCCC. R.I.P Ashley. You will be missed.???
We lost one of our best friends on Monday night. Our hearts and thoughts are with Ashley Doyle's family. RIP http://t.co/sP3OWXBk41
Organisers of this year's Weston Beach Race say this is one of the toughest yet. Gareth Hockey from RHL who organise the event told ITV News they were making the course less rider friendly and more 'extreme':
Organisers also told ITV News they don't expect fifty per cent of the riders taking part today to complete the course.
Weston Beach Race is in it's 33rd year. Every year hundreds of riders from all over the world travel to Weston to compete in what's thought to be one of the world's most extreme off-road race tracks.
Watch as the riders roar around the course below:
Advertisement
Around 100,000 people have been watching riders from all over the world in Weston-super-Mare roar around one of the world's most extreme off-road race tracks.
The Weston Beach Race, now in it's 33rd year, attracts riders from over 50 countries and is the biggest race of its kind in Europe. Spectators travel from all over to watch - guaranteed many thrills.
This year it seems riders are finding Dune 19 a tough one to get over!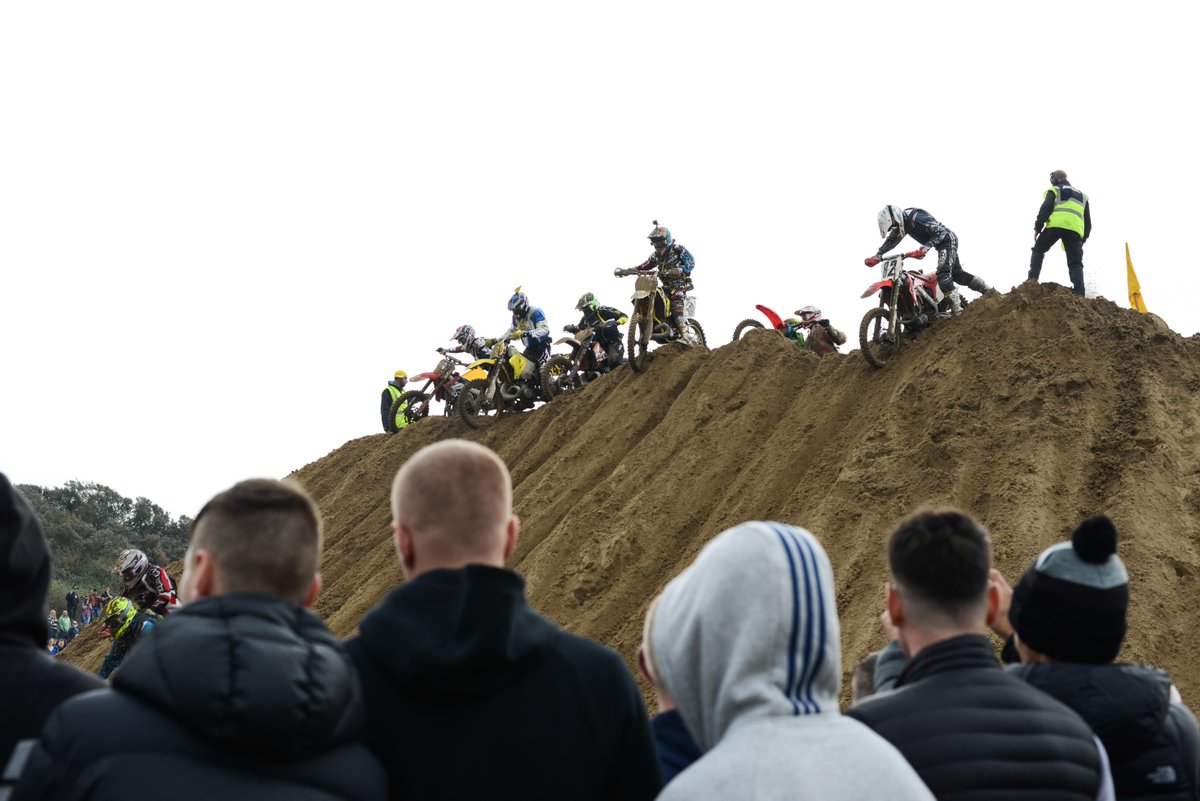 A man has been rescued after getting stuck in the mud at Weston-super-Mare. The coastguard was alerted at 2pm that he was struggling near the Grand Pier.
Coastguard rescue teams, the Burnham Area Rescue Boat (BARB) hovercrafts and the new search and rescue helicopter were all called to assist the man who was knee deep in the mud. He had been digging for worms for fishing bait when it happened.
They used specialist equipment to free the man, which injects air and water around them. He was shaken and exhausted but unharmed.
Getting stuck in mud can be a terrifying experience. The tide at Weston-super-Mare comes in very quickly and flows through gullies at enormous speed. The teams did a great job of extracting the man and although he was cold and wet he was uninjured.

"We would advise members of the public to take great care around estuarial mud and not to take risks near it. If you do become stuck in mud at the coast, spread your weight as much as possible, try not to struggle and call 999 immediately.
– Ian Thomas, for the UK Coastguard
North Somerset Council has admitted breaching its own planning permission over its beach huts in Weston-super-Mare.
Read the full story ›
Advertisement
Work has started to dismantle the most successful one-off attraction in Weston-super-Mare's history.
Read the full story ›
The star of American comedy series "How I met Your Mother" dropped into Dismaland just before it closed.
Neil Patrick Harris, who first came to fame as "Doogie Howser" was visiting with his husband David Burtka (on the left in the picture).
The star described the work as "One of the amazing Banksy pieces at Dismaland in Somerset, England".
And "One of the reasons David and I aren't into gulls".
One of the reasons David and I aren't into gulls. #Banksy
After weeks, and hundreds of thousands of extra visitors to Weston-super-Mare, North Somerset Council has thanked Banksy's Dismaland for its contribution.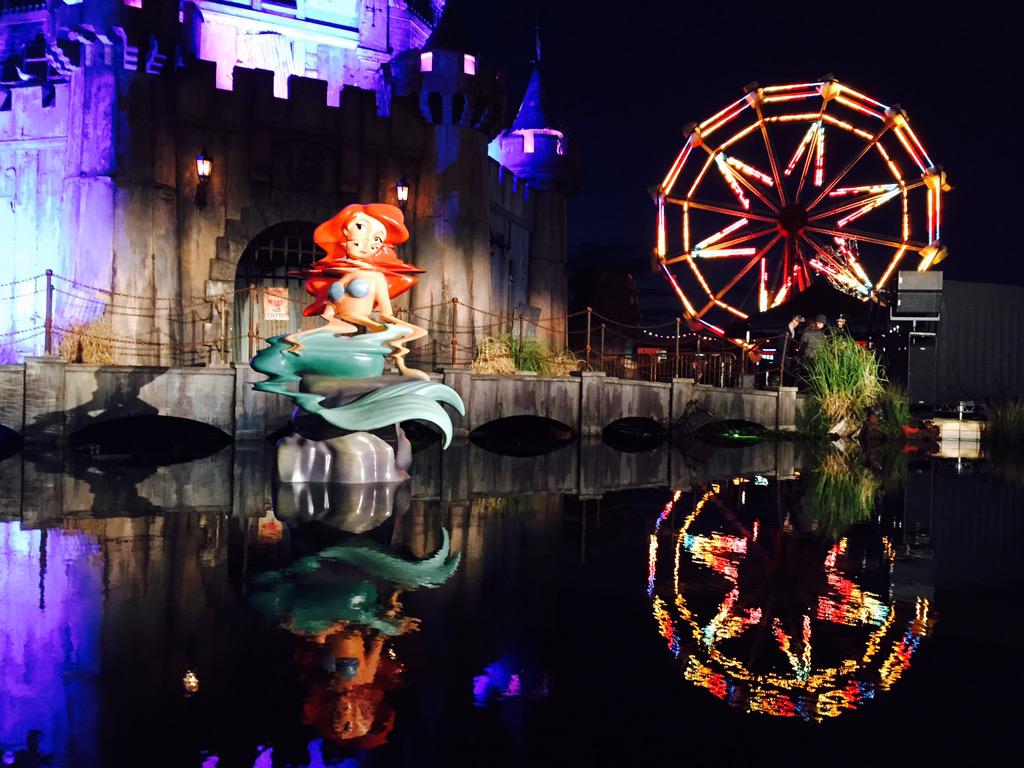 Banksy revealed all the timber and fixtures from his so-called Bemusement Park will be sent to the camp which is home to thousands.
Read the full story ›
Load more updates