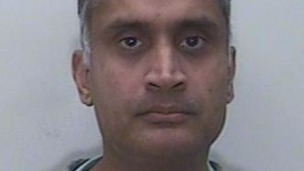 A family doctor from Royal Wootton Bassett admitted filming hundreds of patients with a camera-watch.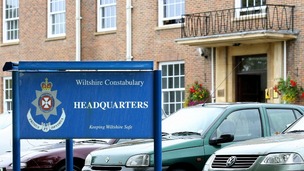 A 50 year old man's died after being found stabbed in Trowbridge. A 45 year old local woman has been arrested on suspicion of murder.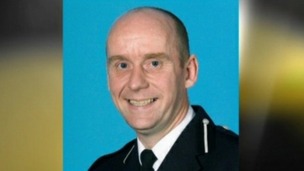 A report out today has criticised Wiltshire Police Authority over the death of Assistant Chief Constable David Ainsworth
Live updates
Swindon drugs gang jailed
Full report: Swindon drugs gang jailed
Seven men who were part of an organised crime group in Swindon have been sentenced to a total of more than 40 years in prison, for conspiring to supply cocaine in the town.
The men were arrested after a lengthy police investigation in which officers seized drugs worth £6 million
Tanya Mercer reports:
Swindon drugs gang jailed
Brings the total number of convictions to 11
Four other men have been convicted and sentenced for other drugs offences in 2011 in connection with this organised crime group.
Advertisement
Swindon drugs gang jailed
Superintendent Gavin Williams from Wiltshire Police:
Swindon drugs gang jailed
Pictures: Operation Staple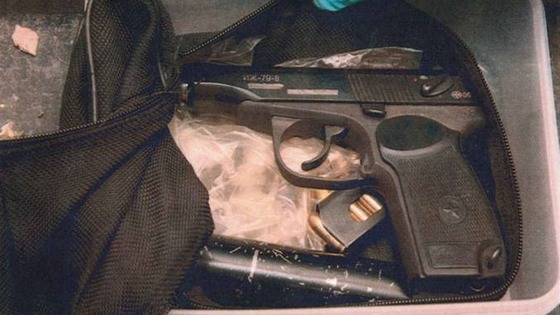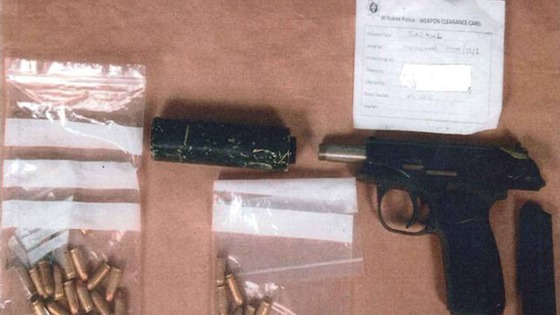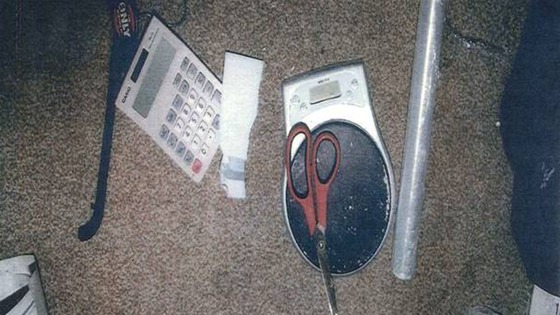 Swindon drugs gang jailed
Reaction from Wiltshire Police:
It [the group] was identified as having a hierarchical structure with the head of the group, an Albanian, Fatos Hamsaraj who lived within Swindon, coordinating the distribution network.

Through surveillance, analytical work and working with other agencies, police believed cocaine was being brought into the country in cars specially adapted to conceal Class A drugs and mixed with other cutting agents such as Benzocaine, at different locations and then distributed throughout Swindon."
– Detective Inspector Steve Kirby, Senior Investigating Officer, Wiltshire Police
This operation is a great example of the cross-force working – from local Neighbourhood Police Teams to our specialist crime team.

Organised Crime causes widespread misery in our communities by creating a domino effect of crimes being committed – many of the lower level offences designed to fund the more serious. Members of these groups also prey on the most vulnerable in our society – be that by plying them with drugs or forcing them to break the law for their benefit."
– Superintendent Gavin Williams, Wiltshire Police
Swindon drugs gang jailed
Seven men jailed for drugs offences in Swindon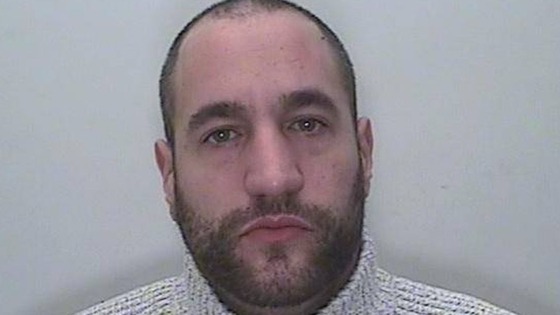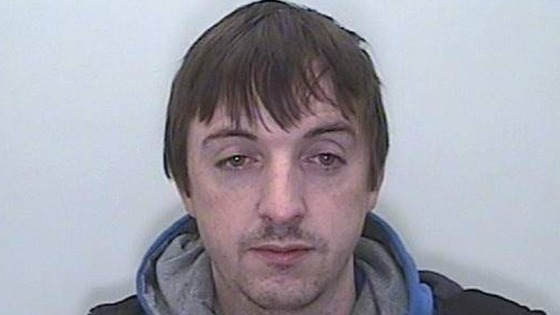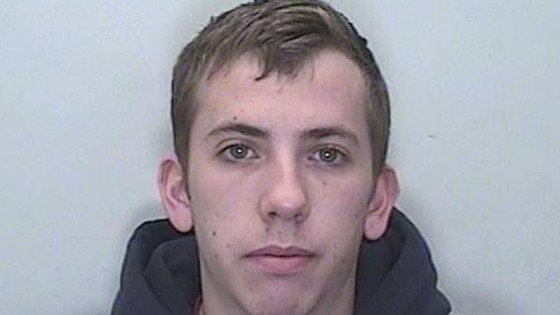 Advertisement
Swindon drugs gang jailed
Wiltshire Police 'Operation Staple' sees seven men jailed
Seven men have been sentenced to more than a total of 40 years imprisonment.
The group was arrested following a large police operation called 'Staple'.
The men are said to have been behind the 'large scale distribution of cocaine' in Swindon.
Wiltshire Police seized drugs with an estimated street value of £6m.
Police worked with the Border Agency, DVLA, housing associations, and Swindon Borough Council's Licensing Department, in order to convict the group.
Fatos HAMZARAJ born 08/04/82 – sentenced to 12 years imprisonment
Gugliemo ROSSI born 16/5/83 - sentenced to six years imprisonment
Paul BOULTON born 11/11/83 - sentenced to eight years imprisonment
Michael CROSSLEY born 12/06/84 - sentenced to four years imprisonment
Christopher Peter HEMMING born 24/08/79 - sentenced to six years imprisonment
Paul Matthew BUNNEY born 01/12/79 - sentenced to 20 month imprisonment
Jack Bowen JONES born 21/07/91 - sentenced to 3 years imprisonment.
Wiltshire police defend using convoy to escort mobility scooter
Police have defended using a convoy of patrol cars to escort a mobility scooter being ridden by a police community support officer (PCSO).
The buggy was being driven to a police station in Salisbury, Wiltshire, following the arrest of a man on suspicion of theft and assault.
A PCSO was deployed to ride the mobility scooter to the station while under escort by two marked patrol cars.
A passenger in a passing car filmed the scene which occured on Saturday night and the footage was later posted on the internet.
Both patrol cars can be seen driving at low speed with the buggy between them.
Wiltshire Police posted a link to the video clip on the force's Facebook page.
Watch the clip here
Wiltshire Police needed to move the mobility scooter to a safe location following the arrest of a man on suspicion of theft and assault. This was the quickest and safest way to do this
– Wiltshire Police spokesman
Early morning raids in Wiltshire
Full report: Police raids in Wiltshire
Raids have been carried out at homes in Wiltshire in a new police operation targetting drug dealers and other criminals.
Officers were sent to 22 addresses this morning, acting on intelligence and tip-offs from the public.
Laura Makin-Isherwood reports:
Early morning raids in Wiltshire
Raids: 'importance of community-based intelligence'
I hope that these warrants and subsequent arrests act as a stark warning to those in our communities who break the law by supplying or possessing drugs or firearms and those believed to be involved in money laundering.

I would also urge anyone who thinks they have information of value to the police to contact us immediately – as these warrants have shown, we will act on the information you provide."
– Temporary Chief Superintendent Paul Mills, Local Policing Commander
Load more updates
Back to top