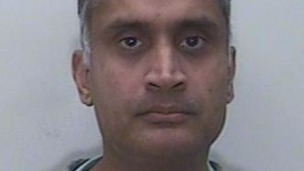 A family doctor from Royal Wootton Bassett admitted filming hundreds of patients with a camera-watch.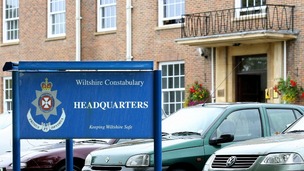 A 50 year old man's died after being found stabbed in Trowbridge. A 45 year old local woman has been arrested on suspicion of murder.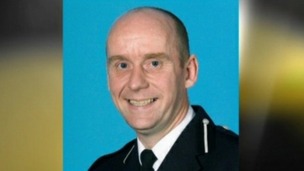 A report out today has criticised Wiltshire Police Authority over the death of Assistant Chief Constable David Ainsworth
Live updates
Police have defended using a convoy of patrol cars to escort a mobility scooter being ridden by a police community support officer (PCSO).
The buggy was being driven to a police station in Salisbury, Wiltshire, following the arrest of a man on suspicion of theft and assault.
A PCSO was deployed to ride the mobility scooter to the station while under escort by two marked patrol cars.
A passenger in a passing car filmed the scene which occured on Saturday night and the footage was later posted on the internet.
Both patrol cars can be seen driving at low speed with the buggy between them.
Wiltshire Police posted a link to the video clip on the force's Facebook page.
Watch the clip here
Wiltshire Police needed to move the mobility scooter to a safe location following the arrest of a man on suspicion of theft and assault. This was the quickest and safest way to do this
– Wiltshire Police spokesman
Early morning raids in Wiltshire
Raids have been carried out at homes in Wiltshire in a new police operation targetting drug dealers and other criminals.
Officers were sent to 22 addresses this morning, acting on intelligence and tip-offs from the public.
Laura Makin-Isherwood reports:
Advertisement
Early morning raids in Wiltshire
I hope that these warrants and subsequent arrests act as a stark warning to those in our communities who break the law by supplying or possessing drugs or firearms and those believed to be involved in money laundering.

I would also urge anyone who thinks they have information of value to the police to contact us immediately – as these warrants have shown, we will act on the information you provide."
– Temporary Chief Superintendent Paul Mills, Local Policing Commander
Early morning raids in Wiltshire
13 people were arrested
22 addresses were searched
Drugs were seized at 13 addresses
2 Hydroponics set ups (used for the cultivation of cannabis) were dismantled
Approximately £2,000 cash seized
Suspected stolen dog discovered in one property in Trowbridge
Early morning raids in Wiltshire
Wiltshire Police have been keeping people updated with details of raids of Operation Harness on their Twitter page @wiltshirepolice:
5 drugs warrants executed in Trowbridge
Mobile phone stun gun recovered from an address in Trowbridge
More than 20 addresses in Wiltshire have been searched so far
Early morning raids in Wiltshire
Wednesday morning was the first day of action for Wiltshire Police's Operation Harness.
The aim of the operation is to reduce crime and disorder in the county's neighbourhoods through targeted days of action.
Officers will focus on vehicle crime, stolen goods, anti-social behaviour and drugs, and go after those who commit these offences.
Advertisement
Wiltshire Police are appealing for information on the location of 39-year-old Allan Campbell.
It follows a number of canal boat burglaries which have occurred in the county.
He is described as white, 6' 2" tall, of proportionate build and has numerous tattoos on his arms, hands, chest and back.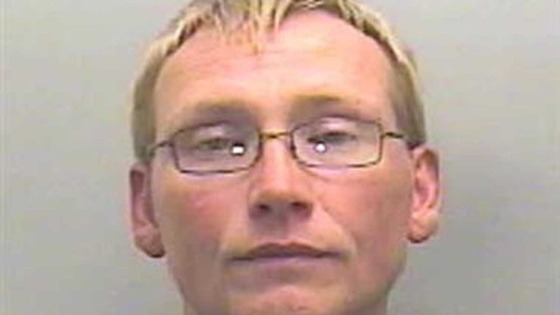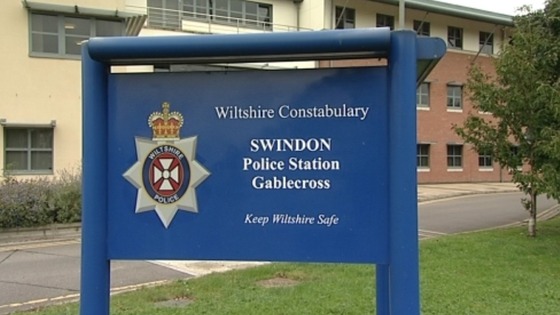 Wiltshire Police will be cracking down on anti-social bikers in Swindon after complaints from residents in Pinehurst, Penhill and Abbey Meads.
Officers will be looking out for anyone on mini-motos, mopeds, or quad bikes in public areas. Anyone caught driving without insurance or carelessly in a public area could face a fine or a court notice.
A lorry driver has been arrested after a collision in Wiltshire in which a motorist died. The 77 year-old woman was pronounced dead at the scene of the crash near Chippenham yesterday afternoon. It happened on Mauds Heath Causeway near Langley Burrell.
The woman lived in nearby Sutton Benger. The lorry driver, a 56 year-old man from Gloucestershire, was interviewed by police and later released on bail.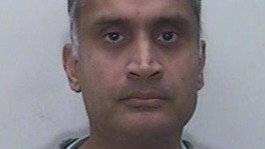 A family doctor from Royal Wootton Bassett admitted filming hundreds of patients with a camera-watch.
Read the full story
Load more updates
Back to top