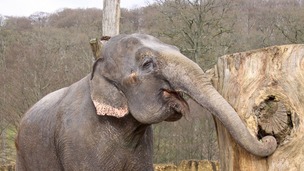 A safari park in Wiltshire has unveiled its plans for a new multi-million-pound elephant sanctuary.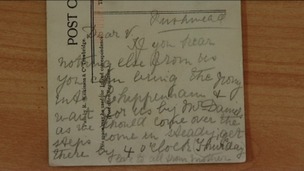 A farmer from Wiltshire has described his surprise at receiving a postcard more than a century late.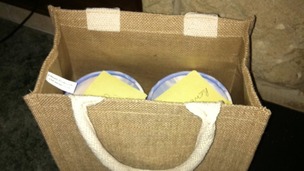 A son has made an appeal for thieves to return his father's ashes, which were taken during a burglary in Melksham.
Live updates
Man trampled to death by cows
Trampled pensioner had 'catastrophic chest injuries'
Paramedics performed emergency surgery on a 66-year-old man at the scene, but he suffered a cardiac arrest and was pronounced dead.
His brother, who is in his 70s, also suffered chest injuries.
He was airlifted to Frenchay Hospital near Bristol, where he remains (Tuesday).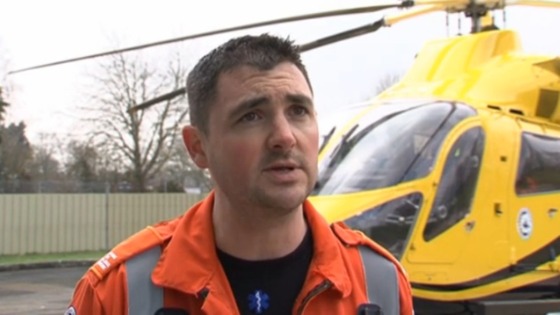 Man trampled to death by cows
Air ambulance scrambled to trampled pensioners
The man had catastrophic chest injuries."
– Ross Culligan, Paramedic, Wiltshire Air Ambulance
Advertisement
Man trampled to death by cows
Pensioner killed by herd of cows in Wiltshire
A pensioner has been killed when he was trampled by a herd of cows.
His brother was also severely injured and was airlifted to hospital for lifesaving treatment.
It happened at Turleigh at 12.30pm on Monday.
The brothers were walking a dog through a field when they were trampled by cows.
They managed to free themselves and call for help from a nearby Wessex Water van.
The Wiltshire Air Ambulance helicopter was dispatched.
Wiltshire swap-shop phone box twinned with Devon
A village in wiltshire is holding a ceremony to twin its former phone box with another 150 miles away.
The traditional kiosk in Marden, near Devizes, was bought from BT for £1. It was fitted with shelves and is now being used as a swap shop for everything from books to vegetables.
Organiser, Lalu Carter, says the Wiltshire phone box will be linked with another redundant phone box in her parents' village in Thurlestone, Devon, and has invited residents to come to Marden to celebrate the pairing.
Druid leader against new display for Stonehenge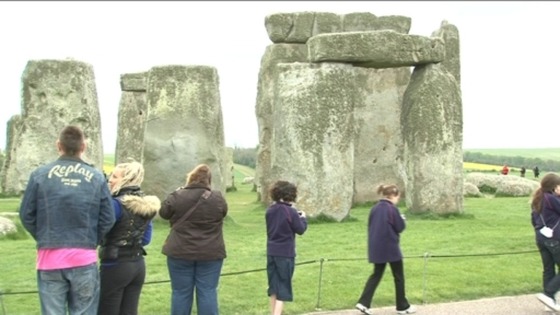 A plan by English Heritage to put five-thousand-year-old human bones on display at the new Stonehenge visitor centre has been criticised by a druid leader.
King Arthur Pendragon has called the plans 'macabre' and wants fake remains to be displayed instead.
The new visitor centre at the Wiltshire World Heritage site is due to be completed by the end of the year.
Two measles cases at school
Pupils at Devizes School to get MMR vaccine today
Pupils at a school in Wiltshire are being vaccinated this morning after a measles outbreak.
Two cases were confirmed and a number of others are suspected at Devizes School.
The school is also open to pupils' families to get the MMR immunisation from 3pm with a further session on Friday.
Advertisement
Two measles cases at school
Measles jab for pupils in Devizes
It is important for all children to receive two doses of the MMR vaccine to ensure they are fully protected from the disease. Measles is an extremely infectious and unpleasant illness, which can lead to complications."
– Dr Mark Evans, Avon, Gloucestershire and Wiltshire Public Health England centre
Two measles cases at school
Measles jab in Devizes School 'cautious and practical'
We know that measles can spread easily in settings like this, so we wanted to be cautious and practical, working alongside the very responsive management team at Devizes School to offer a special MMR vaccine clinic at the school."
– Maggie Rae, Director of Public Health for Wiltshire
Motorcyclist, 61, dies in Wiltshire crash
A 61-year-old motorcyclist has died in a crash in Wiltshire.
The motorcycle and a Scania car transporter were involved in the crash on the A30 at Brook Hill, Donhead St Andrew near Salisbury yesterday [Friday].
The male rider from Bournemouth died at the scene. The truck driver was uninjured.
Wiltshire Police has appealed for anyone with information to contact them.
Wiltshire businessman in court for alleged sex offences in 1990s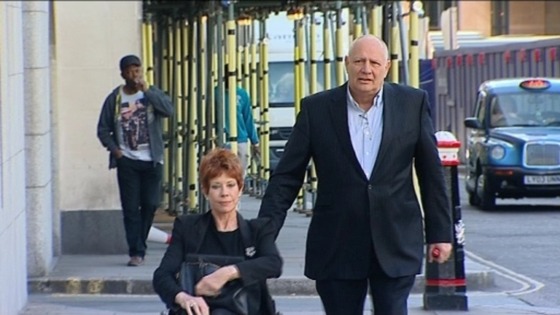 The trial starts today of Wiltshire businessman Eddie Shah.
The former newspaper owner from Chippenham has been charged with several alleged sex offences including the rape of an underage girl.
The incidents are alleged to have happened during the 1990s.
Load more updates
Back to top