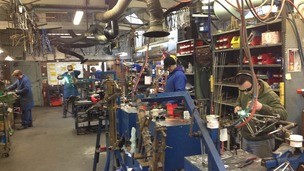 Bosses at a bike manufacturer in Bradford Upon Avon have been watching the Chancellors Autumn Statement with keen interest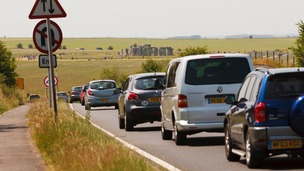 The Government has revealed its plans to end the congestion on the A303 won't be ready until at least this time next year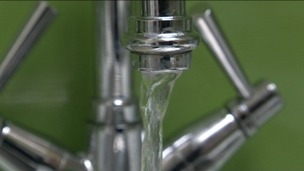 Thames Water wants Wiltshire customers to pay 10% more to help fund a 'super sewer' in London
Live updates
Fire at OAP bungalows
The company which manages the sheltered housing block in Trowbridge which was damaged by fire, has issued this statement today:
We are working closely with the residents and their families to provide all the support they need, offering hotel accommodation to the resident who has had to leave their home. The well-being of our customers is paramount. We are working with the fire service who have not yet established the cause of the fire.
– Claire Williams, District Manager, Anchor
Fire at OAP bungalows
A number of elderly residents have had to leave their homes after a boiler fire ravaged their warden-controlled complex in Trowbridge last night (Saturday 23 November). No one was injured in the blaze on Weaver Road, but a dog has been found dead.
The fire began in one bungalow and spread into the roof space and then to two other bungalows. Six fire crews were needed to extinguish it. The residents whose homes were affected are reportedly now staying with relatives.
Advertisement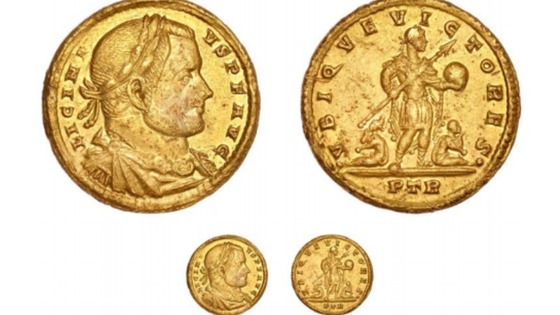 A Roman coin found in a Wiltshire field could fetch around £30,000 when it is auctioned on 5 December. It was found by a metal detecting enthusiast.
The coin was minted in Trier, Germany, the site of the main mint of the western Roman Empire, in around AD 313. It is one of only 4 known examples.
The tap dancing world championships take place in a few weeks time, and many of country's elite dancers are based here in the West Country.
Wiltshire is home to Tap Attack, one of the country's top dancing troupes.
It features children as young as ten who will be going to the world championships in Germany. Our reporter Robert Murphy went to meet them.
Row over reservists
Some of the part-time soldiers in the South West have begun training to learn how to fire live ammunition from tanks on ranges in Dorset.
The Royal Wessex Yeomanry has bases in the county as well as in Gloucestershire and Wiltshire - and is the only part-time regiment using the Army's main battle tank.
Our correspondent Duncan Sleightholme reports on what these changes could mean for them.
Row over reservists
At least two Conservative MPs from the West say they WON'T support the government over plans to replace regular soldiers with reservists.
Parliament's been voting on the controversial proposal which involves cutting the size of the Army and relying more heavily on part-timers.
Jack Lopresti is the Conservative MP for Filton & Bradley Stoke, and James Gray is the Tory Member of Parliament for North Wiltshire.
Advertisement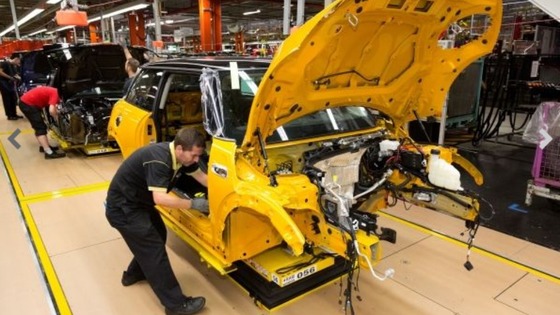 BMW Group has announced it will invest £750 million in its three UK plants, including Swindon, where most of the Mini's body pressings and sub-assemblies are manufactured. The investment has already begun and will continue until 2015. It coincides with the launch of a new Mini model.
Much of the money will be spent on new technologies and facilities at the three plants.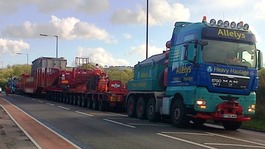 An abnormal load travelling through the region has caused ten miles of tailbacks on the M4. Similar delays are expected on the M5 on Sunday.
Read the full story
Abnormal load causes delays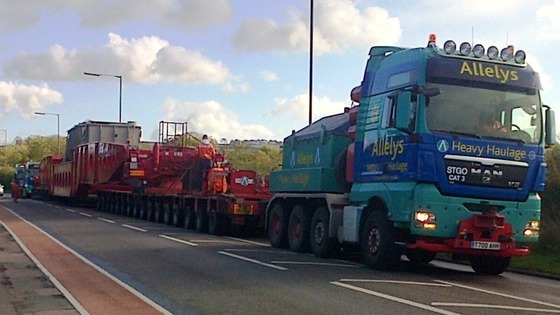 There's 10 miles of tailbacks on the M4 westbound in Wiltshire due to an abnormal load.
It's between J15 (Swindon East) and J17 (Chippenham).
An electrical transformer (taking up two lanes at around 10mph) is travelling on the westbound M4 to J18.
A woman in her 20s has been taken to hospital by air ambulance after being hit by a car in Wiltshire this morning.
The accident happened at the Bridge Centre roundabout in Chippenham just before 10.30am.
The woman's identity is not yet known and police are appealing to the public to help identify her.
She's described as a white female in her mid-20's, wearing professional running gear including a black Lunaron sleeveless top and a pink Karrimor jacket, Nike trainers and a ipod with white earphones.
If anyone has information they are asked to call police on 101 quoting Log 147.
Road closures are currently in place including the Bath Road, Avenue Le Fleche (A4) and Ivy Lane whilst officers investigate the scene. Roads will remained closed for several hours, and traffic is very heavy in the area.
Load more updates
Back to top