Two men have been arrested in an ongoing sexual exploitation investigation in Yeovil. Two 20 year old men were arrested on suspicion of rape and possession of class B drugs with intent to supply and have been released on bail.
Yeovil Town denied Wigan their ninth win in a row thanks to Luke Ayling's injury time equaliser. Elsewhere, Cheltenham drew with Wycombe.
Read the full story ›
Advertisement
He's been tortured in Afghanistan and forced into dog fights - but now Wylie has won a prize at Crufts.
The canine was judged 'Best Cross-breed Rescue' at the famous dog show last week. After being rescued by soldiers he has been adopted in Yeovil.
Wylie and his new owner Sarah came into the ITV News West Country studio.
The charity Alcohol Concern says young people don't realise the dangers of mixing alcohol with caffeine-based energy drinks.
It has spoken out after Jayde Dinsdale, a Yeovil student, suffered three heart attacks after drinking a number of Jagerbombs in one night. Experts say the caffeine in this sort of drink stops people realising how drunk they really are.
Bristol GP Dr Tom Frewin says caffeine can mask the effects of alcohol:
A young woman from Yeovil in Somerset has been given an award by the British Heart Foundation for her health campaigning efforts.
Read the full story ›
Just over a year ago Samantha Hobbs almost lost her mum Mandy when she had a cardiac arrest at their home in Yeovil.
Aged just fourteen at the time, she saved her mum's life using CPR skills she'd learned at the local lifesaving club.
Sam has been campaigning to get other teenagers to learn these skills, and has earned an award from the British Heart Foundation for what it calls her exceptional contribution to improving the UK's heart health.
Advertisement
A man has been sentenced to life for the murder of a woman in Yeovil last year. Police called to Tudor Court last August found the body of Mayurathy Perinpamoorthy in a ground-floor flat. She died from multiple stab wounds to her neck.
Gobinath Vellasamy was arrested in Tudor Court shortly after police responded to the incident.
He was charged with murder and today a jury at Exeter Crown Court found him guilty of murder. He was given a life sentence and must serve a minimum of 18 years in prison.
Yeovil Town remain bottom of the Championship after a goal-less draw with Watford at Huish Park.
The visitors thought they should have had a penalty in the final minute after Jamie McAllister handled in the area.
This tweet from Matt Parker, shows the damage caused by the recents winds as well as the power of them when they swept through the region recently: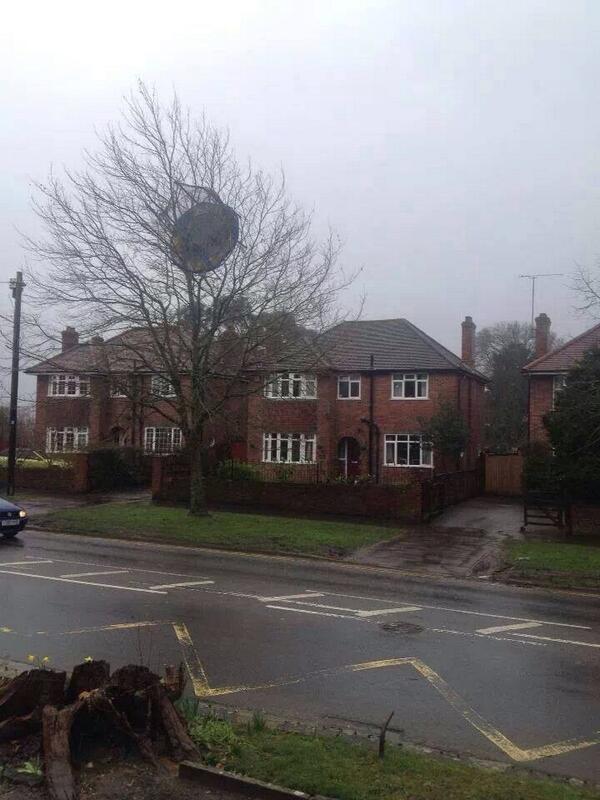 Some very welcome news on the jobs front at the Agusta Westland company in Yeovil today. It has won a contract to convert twenty five RAF Merlin helicopters for Royal Navy use, securing work for years to come.
Its existing contract to service the army's Apache Attack helicopters has also been renewed for another five years. The Defence Secretary Philip Hammond announced the deal worth £760 million, at a visit to the Yeovil site this morning. Bob Cruwys reports:
Load more updates