Fire crews never say neigh to a job - and it was no different when they received a call of a rather unusual kind.
They sprung into action when a worried pet owner rang to say her donkey - Troy - had fallen over in the kitchen, and was unable to get up.
The loving mule had followed the woman into her home in Tintinhull near Yeovil - but quickly came got into trouble.
After ringing her vet, she was advised to call the fire service, who liaised with an animal rescue tactical advisor.
After the potential risk to the owner, and Troy, if he got too distressed were raised, the team agreed to attend.
On arrival crews confirmed the donkey, known as Troy, had fallen on his side in the kitchen and was trapped causing him distress.

Crews asked for the vet to be contacted and attend the scene.
– Dorset and Somerset Fire & Rescue
Crews from Yeovil, a specialist rescue team from Bridgwater and an officer used salvage sheets and a small length of hose to slide 38-year-old Troy, from the kitchen.
Once he was checked by the vet, he was able to return to his companion in the garden.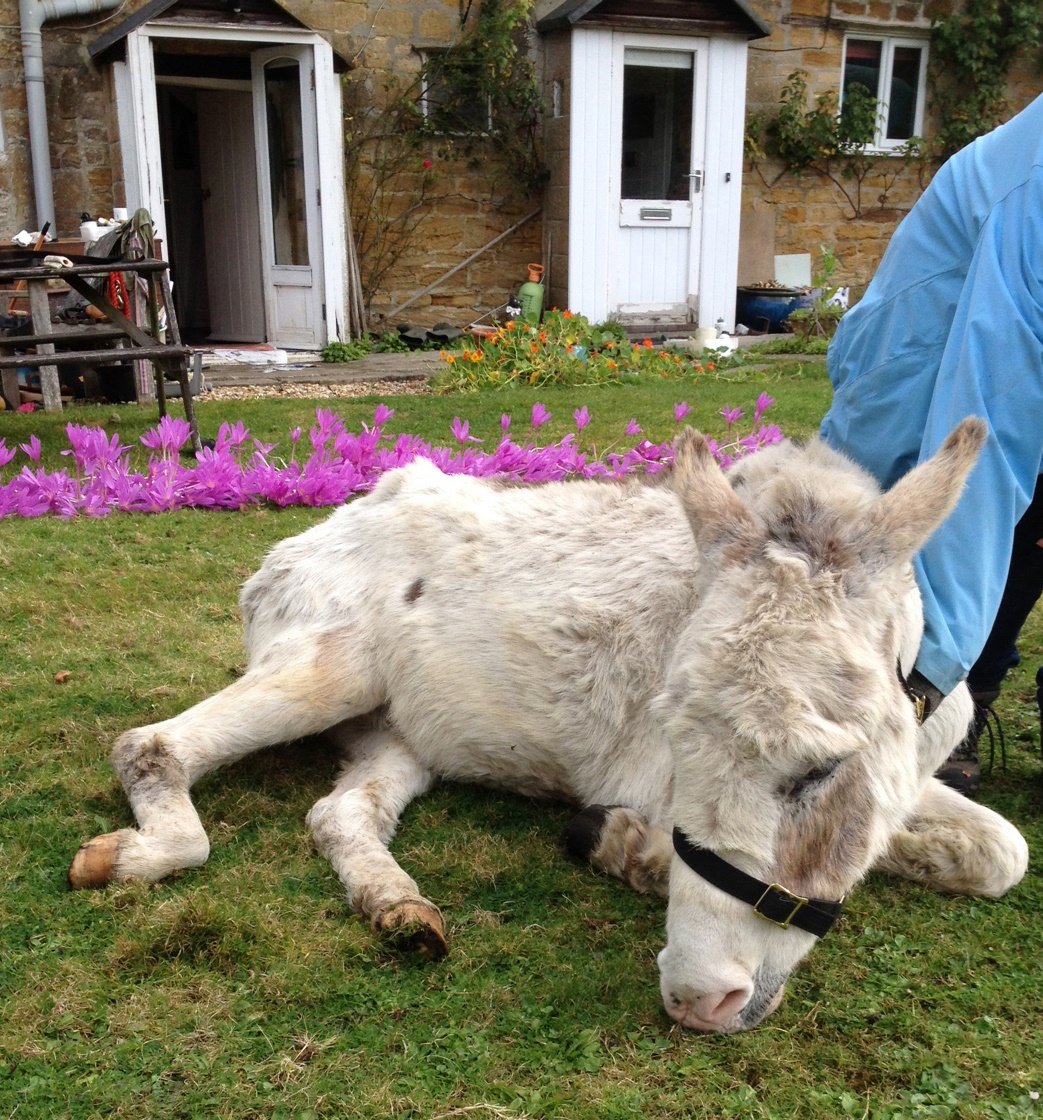 The iAero Centre in Yeovil has been approved just weeks after another aerospace firm confirmed it could face closure threatening 230 jobs.
Read the full story ›
Advertisement
Somerset County Council are considering plans for a new aerospace centre in Yeovil - which could bring 175 jobs to the town.
Read the full story ›
A man from Yeovil has been sentenced to 30 months in prison for a racially aggravated assault.
Dale Ashford pleaded guilty to causing grieving bodily harm on Monday,
The attack took place during the early hours of 6th June in Yeovil, leaving the victim needing reconstructive surgery.
This is a terrible incident which has left the victim feeling scared, intimidated and needing surgery.

There is simply no excuse for hate crime in any shape or form and this sort of behaviour will not be tolerated.

We will always support anyone who has been a victim of racially aggravated crime and will continue to work prevent all crimes motivated by prejudice and hate.
– PC Jim Card
Florence Parsons is so fed up with the litter in her town, she's taken matters into her own hands and begun cleaning the streets herself
Read the full story ›
He was filmed being beaten up and then decided to share the video to highlight the issue of bullying - now life has changed for the better.
Read the full story ›
Advertisement
The MP for Yeovil will hold a meeting on Friday to explore ways of helping GKN employees facing possible job cuts.
Staff at the aerospace company were told last week that they won't be needed to work on the Royal Navy's Wildcat helicopters, affecting 230 jobs.
Marcus Fysh says he's working with the Government on other opportunities for staff and has arranged for a recruitment agency to attend the meeting.
230 workers were sent home from the company's Yeovil site this morning. GKN say their business in Yeovil is 'no longer sustainable'.
Read the full story ›
Emergency staff have issued another plea for sensible parking after an ambulance was forced to take an alternative route to an emergency.
Shaun Howells, a paramedic with South Western Ambulance, posted pictures of the jam-packed roads his vehicle tried to navigate around in Yeovil.
Our crews have had difficulty getting to emergencies tonight needing alternate routes, Please think before you park… https://t.co/gIjvKRSNkY
Take a look at the moment a 4ft-long boa constrictor was rescued from a back garden in Yeovil.
The RSPCA say the snake is most likely a pet which either escaped or was simply abandoned:
The snake is currently being cared for at nearby Lufton College.
Animal welfare officers are urging people people to do their research before getting exotic pets as the number of abandoned reptiles has soared.
It's hard to know for sure how this snake came to be in the undergrowth here but I think the caller got a bit of a surprise! It's not everyday you stumble upon a 4ft snake in the bushes!
– Alison Sparkes, Animal Welfare Officer
Load more updates