A man has been arrested for impersonating a police officer after fitting his car with blue lights and the police website address.
The 22-year-old from Yeovil was caught driving in the town, on the M5, and Wiltshire and Dorset.
The vehicle – a silver saloon 5-series BMW – had blue lights fitted to the rear window, as well as the police website address.
It was spotted in Yeovil, and the driver arrested. He has been released on bail awaiting further enquiries.
Officers are now keen to hear from anyone who may have seen the car during the early part of this month, or may have been stopped by the car.
Anyone with information is asked to contact Tri force Specialist Operations on 101, quoting reference 5216119382
Lesley Beard, who went missing from Yeovil yesterday, has been found safe and well.
Lesley Beard from Yeovil has been found safe and well. Thank you to all for RTs during search period.
Advertisement
Police are asking for the public's help to find a missing woman in Yeovil.
Lesley Beard, 48, was last seen in the town at 10:45 am yesterday (11 April).
If you see her please call 999.
Appeal to find missing Lesley Beard (48) last seen in Yeovil 10.45am today. Call 999 ref 5216077004 if you see her. https://t.co/sSRXJFXPtJ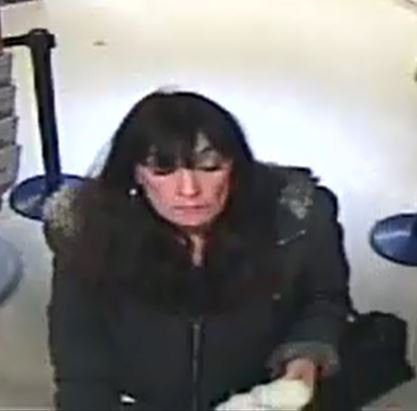 Yeovil Town manager Darren Way has signed a new three year contract.
The 36-year-old initially took charge on an interim basis after the sacking of Paul Sturrock.
He has been rewarded after taking his side from bottom of the table to 19th - 14 points clear of the relegation zone with six games left to play.
I feel very proud and honoured to have signed a new contract to be manager of Yeovil Town.

Since I was a young lad it has always been my dream to become a professional footballer and follow that up by becoming a football manager.

It was a massive honour for me to lead this great football club out as captain when we played our first game in the Football League against Rochdale after 108 years in non-league football and now I am leading the club as manager.

The history this fantastic club has is remarkable and it has been my biggest job not to be scared and keep this club alive.
– Darren Way, Yeovil Town manager, speaking to ytfc.net
I have worked with Darren as a player and coach for 15 years. He has already committed to being a big part of the Glovers future plans.

We have found an extraordinary leader and manager in Darren, who has the full backing of everyone at Huish Park, not only to build a squad, but a Club, that will achieve and sustain League One status within the next five seasons.

He will not let our supporters down.
– John Fry, Yeovil Town chairman, speaking to ytfc.net
Way is a former Glovers midfielder with over 200 appearances for the club. His playing career ended prematurely after being injured in a car crash in 2008.
Two teenagers have gone missing after they failed to turn up at an agreed meeting place following a church event.
Vietnamese teenagers Sen Thi Ngo, known as Sen, and Ngan Ti Nguyen, known as Lil, disappeared in Yeovil on February 27 after visiting a church meeting.
They are thought to have made their way from South Somerset to Bath.
15-year-old
5ft 1ins tall
Slight build
Long black waist length hair
She was wearing black training shoes with green colouring.
16-years-old
5ft 1ins tall
Slight build
Long black waist length hair
She was wearing a black padded coat and black leggings.
It's thought the girls may have travelled to Bath where they have friends but may have since left the city.
Police are urging the girls – or anyone recognising them – to contact them.
There are fresh warnings over tumble dryers after yet another fire here in the West.
Read the full story ›
Advertisement
There's been another fire caused by a tumble drier in the region. Crews were called to Chelston Avenue, Yeovil this lunchtime.
The Devon and Somerset fire service say there was severe fire damage to the utility area of the house and severe smoke damage to the rest of the property.
There have been hundreds of reports of fires across the country thought to have been caused by Hotpoint, Creda and Indesit dryers.
A man from Yeovil has described the moment his home was destroyed by a fire started by his tumble dryer.
Read the full story ›
A 31-year-old man has been jailed for 20 years after being convicted of attempted murder and two counts of wounding with intent after a violent attack on three strangers in Yeovil in June last year.
Lee Jeffries-Jones from Yeovil will spend a total of 27 years behind bars.
In two separate incidents, Jeffries-Jones attacked a teenage girl and a 29-year-old woman with a knife, inflicting significant injuries.
The teenager was stabbed by the criminal in her back and the 29-year-old mother suffered a stab wound in her arm. Jeffries-Jones then approached a man who was putting his child into a car seat, and attacked him, but the knife broke.
Jeffries-Jones will serve a minimum of 10 years before being considered for parole.
A police force and two officers could be charged in connection with the death of James Herbert, a mentally-ill man who died in custody.
Read the full story ›
Load more updates