Patients urged to think twice about going to A&E as Yeovil District Hospital reveals it's under severe pressure at highest level of demand.
Read the full story ›
Police want to hear from anyone who saw a fatal crash near Yeovil. A passenger was killed and another is in a critical condition
Read the full story ›
Advertisement
The family of 22 year old Aarron Arnold have told us he's been found.
He went missing from a family member's home in Yeovil on Friday - his family were concerned about his mental well being.
His sister, Charlie Jury, says:
"All we know is he's with the police been assessed. We don't have the details as to where he was picked up as yet. "As a family we would like to say thank you to each and every one of you who has these posts in the last few hours. Thank you."
A Yeovil family have taken to social media in a desperate attempt to locate 22 year old Aarron Arnold who went missing on Friday (17/12).
Read the full story ›
A blogger from Yeovil, has been jailed for the maximum of two years for racially harassing Labour MP Luciana Berger.
Read the full story ›
A teenage boy who is battling the very rarest form of leukaemia has been rewarded with a dream day out at the football club he supports
Read the full story ›
Advertisement
Bristol City Women and Yeovil Town Ladies have secured promotion to the Women's Super League One.
City were relegated from the top flight last season but now are favourites to win the league - after goalkeeper Caitlin Leach saved a stoppage time penalty against Everton.
Yeovil Town Ladies will join in the top flight for the first time after beating London Bees.
Fire crews never say neigh to a job - and it was no different when they received a call of a rather unusual kind.
They sprung into action when a worried pet owner rang to say her donkey - Troy - had fallen over in the kitchen, and was unable to get up.
The loving mule had followed the woman into her home in Tintinhull near Yeovil - but quickly came got into trouble.
After ringing her vet, she was advised to call the fire service, who liaised with an animal rescue tactical advisor.
After the potential risk to the owner, and Troy, if he got too distressed were raised, the team agreed to attend.
On arrival crews confirmed the donkey, known as Troy, had fallen on his side in the kitchen and was trapped causing him distress.

Crews asked for the vet to be contacted and attend the scene.
– Dorset and Somerset Fire & Rescue
Crews from Yeovil, a specialist rescue team from Bridgwater and an officer used salvage sheets and a small length of hose to slide 38-year-old Troy, from the kitchen.
Once he was checked by the vet, he was able to return to his companion in the garden.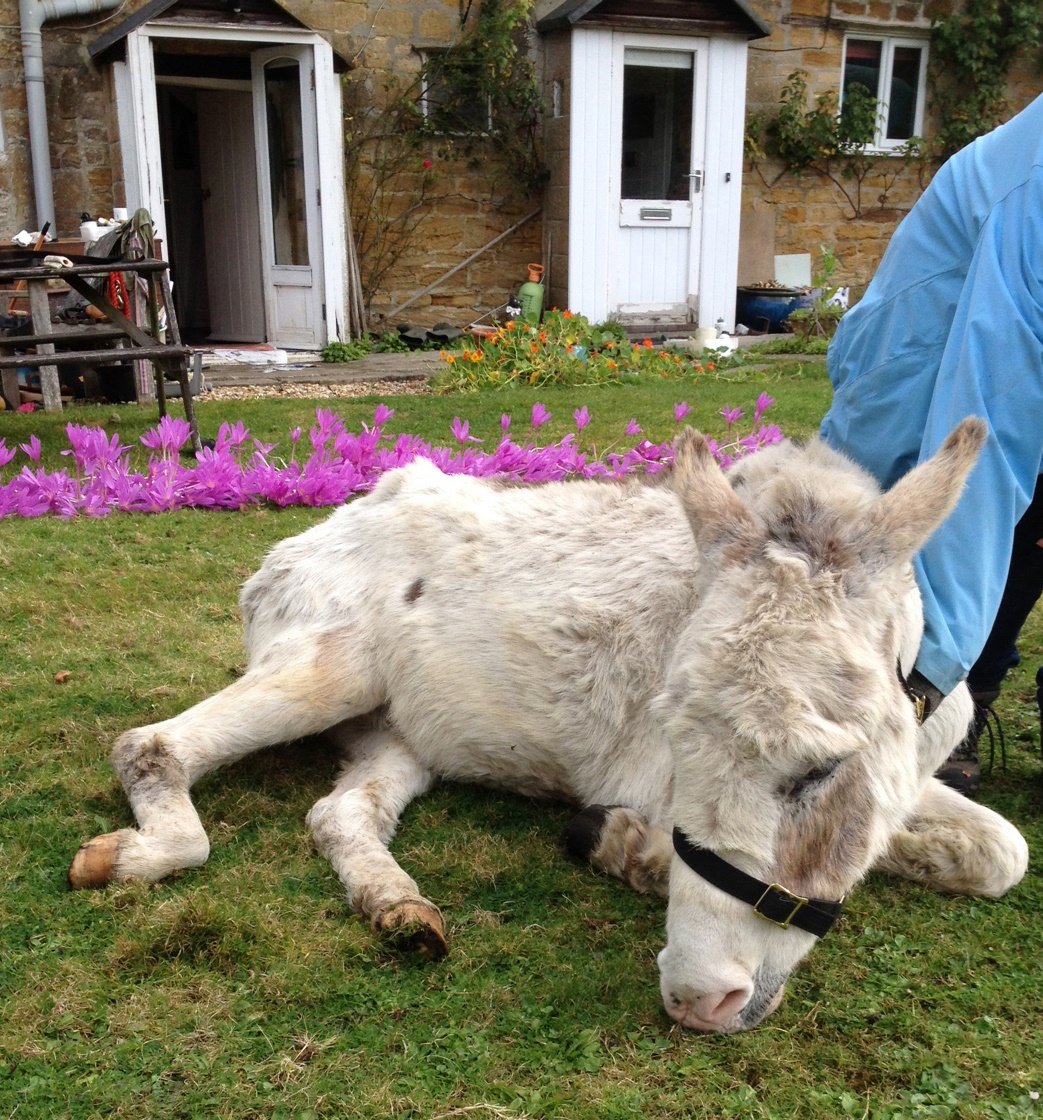 The iAero Centre in Yeovil has been approved just weeks after another aerospace firm confirmed it could face closure threatening 230 jobs.
Read the full story ›
Somerset County Council are considering plans for a new aerospace centre in Yeovil - which could bring 175 jobs to the town.
Read the full story ›
Load more updates