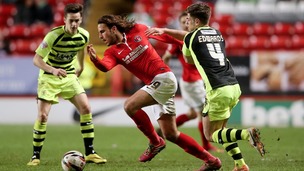 Yeovil Town's Championship survival hopes were severely dented last night after losing at at relegation rivals Charlton.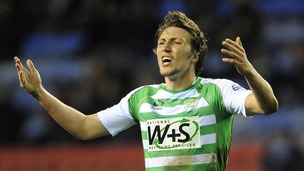 Yeovil Town denied Wigan their ninth win in a row thanks to Luke Ayling's injury time equaliser. Elsewhere, Cheltenham drew with Wycombe.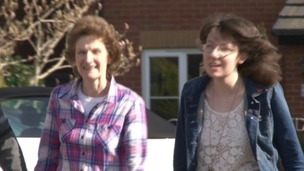 A young woman from Yeovil in Somerset has been given an award by the British Heart Foundation for her health campaigning efforts.
Live updates
New helicopters for RNAS Yeovilton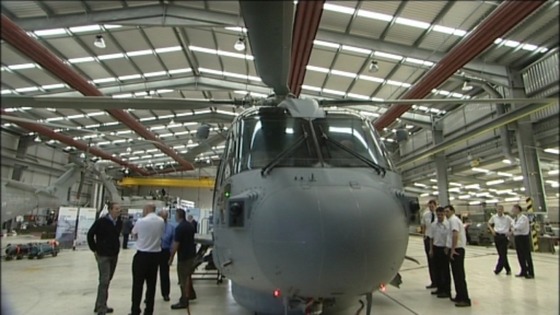 The Defence Secretary Philip Hammond is visiting Agusta Westland in Yeovil Today.
He is expected to announce plans to convert 25 RAF Merlin helicopters for use by the Royal Navy. The aircraft will replace the ageing fleet of Sea Kings at RNAS Yeovilton.
Mr Hammond will also announce a renewed five year maintenance contract for Apache helicopters
Police in Yeovil are appealing for witnesses after a 25-year-old woman was sexually assaulted as she walked through an underpass in the town.
The victim was walking along Princes Street in the early hours of sunday morning and went into an underpass leading towards Yeovil District Hospital, when she heard footsteps behind her.
She was forced her to the ground and sexually assaulted.. She was punched and suffered facial injuries.
The victim managed to escape and the man ran off towards Reckleford.
"I would firstly like to praise the victim who bravely fought the man off and managed to raise the alarm by hailing down a taxi driver.

As a result of her resistance, the man may have suffered injuries to his face, so I would ask the public to think about whether they know someone who has suffered unexplained injuries to their face since Saturday night?

"The victim has given us a description of the man - he is white, in his mid-twenties, of average build, about 5ft 6ins, with blond hair. He was wearing a grey long-sleeved top and blue jeans."
– Investigating officer Det Sgt Jon Hooper, of Yeovil CID
Advertisement
FA Cup: Yeovil v Southampton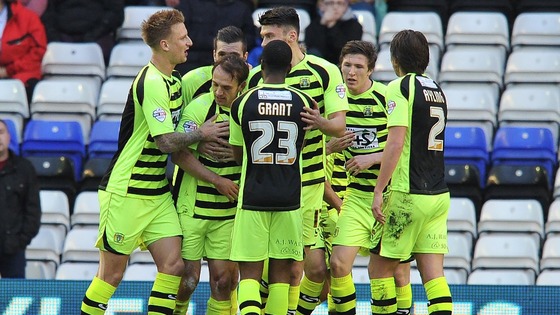 Yeovil Town take on Southampton this afternoon in the fourth round of the FA Cup.
It's the first time the Glovers have made it this far for nine years, and they reached this stage with a 4-0 thrashing of Leyton Orient in the third round. But they face a tough task to progress any further they travel to St Mary's.
FA Cup: Yeovil v Southampton
West Country (W)
Yeovil Town may be the only team from the region left in the the FA Cup after reaching the fourth round with a 4-0 thrashing of Leyton Orient, but they face a tough task to progress any further as they travel to St Mary's tomorrow to take on Premier League side Southampton.
Manager Gary Johnson and Midfielder Joe Edwards know it's no small challenge:
Yeovil helicopter deal cancelled
Union leaders are seeking clarification of AgustaWestland's plans after suggestions that the company might have to shed jobs following the Indian government's cancellation of a 12-helicopter deal at the Yeovil plant.
Unite wants to know about future plans at the Somerset plant, after the contract, worth about £455 million, was cancelled amid allegations that Indian officials were bribed to secure the deal.
"We want to hold talks with the management to seek clarification on the implications of this cancellation for employees.

"This is a dedicated and skilled workforce, and we need to get assurances about job security going into 2014. The company's products are highly regarded internationally.

"We understand that the company has other contracts in place with the Norwegian government which is to be welcomed."
– Unite national officer for aerospace Ian Waddell

AgustaWestland is the helicopter arm of Italian defence giant, Finmeccanica. Three of the helicopters have already been delivered to India and the remaining nine were due to be dispatched by the middle of this year.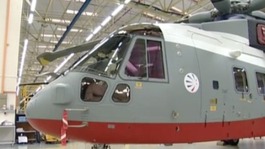 Yeovil helicopter manufacturer AgustaWestland is hoping for arbitration after the Indian Government scrapped an order for 12 helicopters
Read the full story
Advertisement
Yeovil helicopter deal cancelled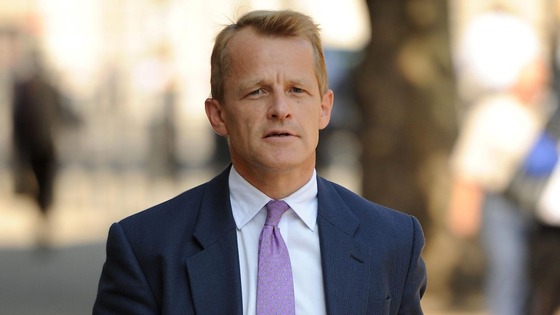 Yeovil MP David Laws today commented on the news that the Indian Government has pulled out of a deal with AgustaWestland.
'In my view it would have been preferable to give time to establish the veracity of the allegations which have been made before taking any action.'
'AgustaWestland has over many years demonstrated its resilience, based on the outstanding quality of the helicopters which it makes. I expect the company to go on selling its products all over the world and to show that this setback can be overcome.'
Yeovil helicopter deal cancelled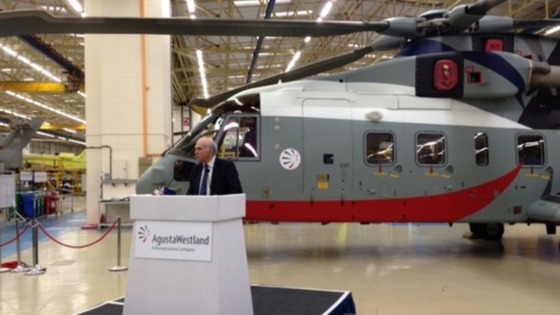 India has cancelled a £464 million deal for helicopters being built at Agusta Westland in Yeovil. It follows allegations of corruption earlier this year, which the company denies. Three of the 12 AW101 helicopters ordered have already been delivered.
Three people have been charged in connection with a sexual exploitation inquiry in Yeovil. Luke Fuller, aged 24, of Kingston, Yeovil, has been charged with one count of rape and one count of trafficking persons within the UK for sexual exploitation.
Jon Smillie, aged 27, of Hathermead Gardens, Yeovil, has been charged with trafficking persons within the UK for sexual exploitation, one count of rape of a girl under 13 and one count of controlling a child aged 13-17 involved in prostitution/pornography.
Eleanor Dollery, aged 20, of Preston Road, Yeovil, has been charged with conspiracy to rape a woman aged 16 or over and trafficking persons within the UK for sexual exploitation.All three are due to appear before South Somerset Magistrates' Court today.
Agusta Westland celebrates mega deal
West Country (W)
AgustaWestland has won a £1billion helicopter supply contact with the Norwegian government which will safeguard more than 3,000 jobs in Somerset.
The company will supply 16 AW101 helicopters plus support and training.
The helicopters will be assembled at its Yeovil facility.
Business Secretary, Vince Cable, was there today for the announcement:-
Load more updates
Back to top