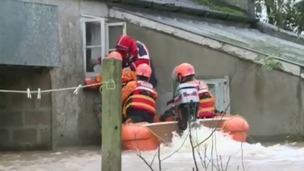 Rescuers heard about Anne-Marie's plight through ITV West Country, and arrived at her house on the Somerset Levels yesterday.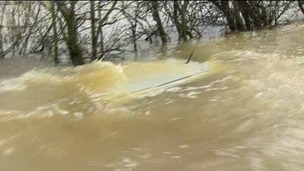 More than one hundred residents are trapped in their village after floods left all access roads under three feet of water.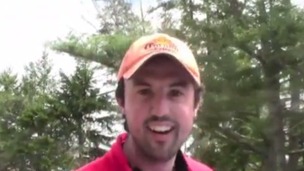 Jamie McDonald from Gloucester who's running unaided across Canada says he's on his feet again after being beaten up on New Year's Eve.
Live updates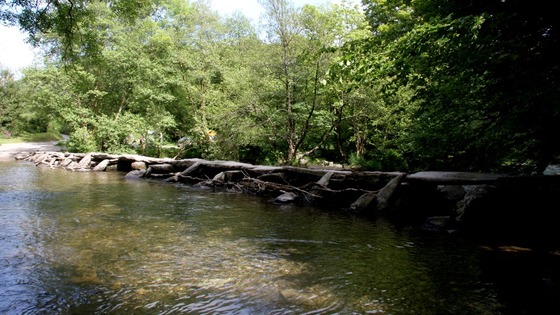 Dartmoor and Exmoor National Parks have received £250 thousand for repairs.
The money from Defra will go towards restoring footpaths, bridleways and bridges damaged during the wettest winter on record.
The announcement was made by Environment minister Lord de Mauley, who said the parks are the "jewels in the crown" of the country's environment.
The famous Tarr Steps in Exmoor is just one of the attractions to benefit.
A popular campsite in Bristol will close at the end of the year.
The Baltic Wharf Caravan Club site, which has 55 pitches, overlooks the city's docks.
It's due to be replaced by a primary school. The club say they're working with the City council to find an alternative site in the area.
Advertisement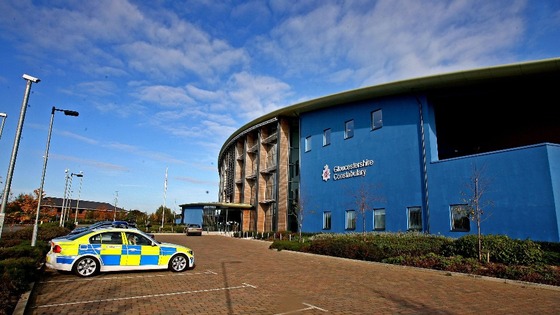 Police in Gloucester are to be given new powers to deal with anti-social behaviour in the city centre.
A dispersal order in force from May will allow officers to tell groups of two or more to leave an area for 24 hours.
They can use the new powers if they believe a group's behaviour will result in the public being harassed or alarmed.
Nine thousand people have been fined for driving on a bus gate in Bath in the last month.
The city's Eastbound road on Dorchester Street has been buses only during the day since January.
Until March, warning letters only were issued to drivers found to be breaking the rule. Now drivers can expect a thirty pound penalty.
The fines, enforced by the Council, have totalled more than a quarter of a million pounds so far.
Police are appealing for information after a woman was sexually assaulted on a canal towpath in Gloucester.
The incident happened at around 8.25pm on Saturday 19 April, by Sainsbury's supermarket on St Ann's Way.
The victim, a 28-year-old woman from Hempsted was jogging along the canal path when she was approached by four men.
Two of the men grabbed her by the hair and pulled her to the ground before sexually assaulting her.
They ran away when the victim started to scream.
The first offender is described as:
White
6ft 3ins
17-18 years old
Slim build with messy brown hair
Wearing a football shirt, black knee-length shorts and black trainers
A second offender is also described:
White
5ft 5ins
Around 17 years old
Messy brown or blonde hair
Wearing a Nike top (dark with white writing), knee-length shorts and white trainers
More than half of people in Saltford want the village train station to be re-opened.
A survey carried out by the local Council found two thirds of residents in the area are in favour of the idea as it would ease the commute to Bath or Bristol.
The plans are part of a wider project by MetroWest to make greater use of local rail links. Some fear it could cause traffic problems for the village.
Advertisement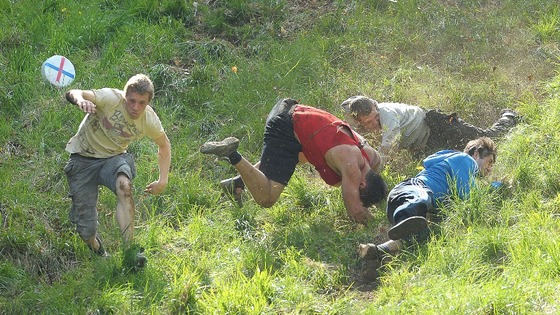 A world-famous cheese-rolling event in Gloucestershire is expected to go ahead this year - with real cheese.
The tradition that dates back to the 1800's sees men and women chase a wheel of Double Gloucester weighing 9lbs down the very steep Coopers Hill.
Since 2010 the event has been organised on an 'ad-hoc' basis by locals using a foam wheel, following health and safety fears.
This year there's hope that a real cheese will be used for the races on 26 May 2014.
In this day and age paper maps might seem a thing of the past.
However for Gareth Wood, an artist based in Bristol, they've become a bit of a project.
Since moving to the city in 2010 he, Gareth has been planning to draw his own version of the city by hand.
Now, after 500 hours work, he wants other people to help finish it.
A 19-year-old man who raped a vulnerable 14-year-old girl has been jailed for six years.
Hamidullah Hamidi, of Chelsea Park, Easton, admitted one count of rape and was sentenced at Bristol Crown Court.
The victim, a 14-year-old girl who suffers from learning difficulties, was walking along St Mark's Road on the morning of Sunday 8 December, when she was approached by Hamidi, who offered her money if she went back to his home in Easton.
When they got back to his home, Hamidi raped the victim.
She managed to escape from the property and approached a member of the public in a distressed state.
He acted in a predatory fashion in approaching the victim as she left a local shop and used money as a means of persuading her to go his home address.

The fact he has admitted the offence shows the weight of evidence against him and at least spares the victim from having to relive this incident in the courtroom.
– Detective Constable Chris Shaw, Avon & Somerset Police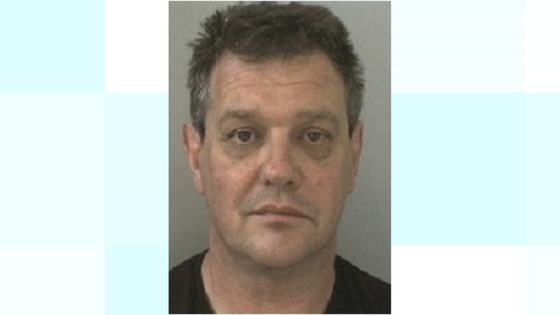 A former swimming coach from Shepton Mallet has been jailed for 15 years after being convicted of rape and sexual assault of a nine-year-old girl.
Andrew Wynes, 51, of Coombe Lane, was convicted of six counts of rape and three of sexual assault, following a trial at Taunton Crown Court.
Det Con Karen Holt said: "He befriended the victim's family and through his role as a swimming instructor he engineered situations where he could commit these horrendous offences.
"Wyne's inappropriate relationship with the victim was first reported to police by a witness, resulting in a lengthy investigation spanning the last five years.
"The victim was initially unable to disclose what happened to her but later found the courage to come forward".
Police believe there could be more victims who have not come forward. They hope Wynes' conviction will give them the confidence to get in touch. Anyone with information can contact them on 101.
Load more updates