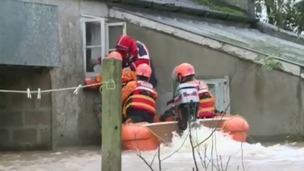 Rescuers heard about Anne-Marie's plight through ITV West Country, and arrived at her house on the Somerset Levels yesterday.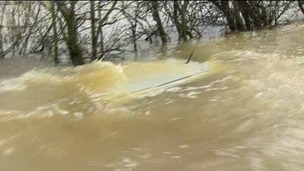 More than one hundred residents are trapped in their village after floods left all access roads under three feet of water.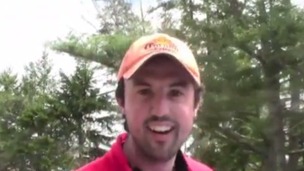 Jamie McDonald from Gloucester who's running unaided across Canada says he's on his feet again after being beaten up on New Year's Eve.
Live updates
A pedestrian is in hospital with serious injuries after being hit by a car in Devizes. It happened last night on the A361 close to the junction for Foxhangers Marina.
The 49 year-old man from Westbury was taken to Bristol's Southmead Hospital where he's said to be in a serious but stable condition. Police say the car involved was a black Vauxhall Corsa.
They're appealing for anyone who may have seen the accident which happened around 10.30pm. Wiltshire Police are appealing for witnesses following a serious road traffic collision in Devizes.
Advertisement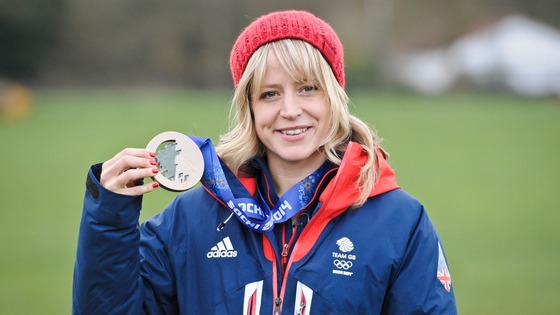 Bristol Olympian Jenny Jones says a thief has stolen all her photos from the winter games in Russia. Jenny - who became the first Briton to win a medal on snow when she took bronze in the slopestyle event - tweeted that she'd been the victim of a thief in London last night.
Had my MacBook Air stolen last night, Riverside studios Hammersmith area. It has ALL my Olympic photos on it... Please keep ear to ground x
A Somerset MP has criticised the county council after reports that it pays senior staff the highest salaries in the country.
Tessa Munt, MP for Wells, says she's appalled that the head of Children's services gets £318,000 - more than twice the Prime Minister.
Campaign for elected Mayor for Bath & NE Somerset
A meeting's being held tonight, 23 July, to promote a campaign for an elected mayor in Bath and North East Somerset, similar to the one in Bristol.
A petition has been started which, if it attracts 6,900 names of voters in the area, will trigger a referendum on the issue.
Supporters are meeting at the BRLSI in Queen Square in Bath at 7pm to discuss the campaign.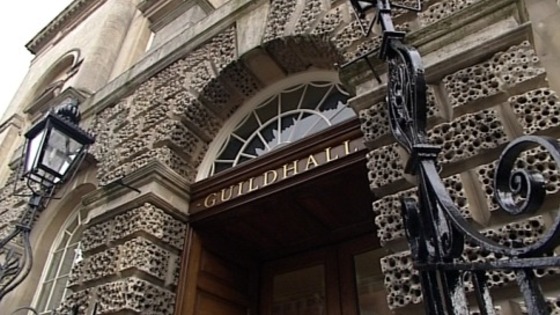 Families angry at plans to close children's centres across Swindon, today took to the streets in protest.
The town council needs to make £48 million of savings over three years and wants to shut seven of the town's 12 centres. But campaigners say the cuts will hit the most vulnerable.
Advertisement
Yeovilton Air Day is just four days away and the skies above the base have been busy ahead of the event.
30 thousand people are expected at the Royal Naval Air Station on Saturday. Military aerobatic teams from all over the world will be taking part.
Cdr Neil Thompson, Commander Air at RNAS Yeovilton, is organising the day, which will reflect the country's newest aircraft carrier, HMS Queen Elizabeth, with a celebration of carrier aviation, past and present.
A dairy farming company in Swindon has been fined more than £550 for dumping mud onto a highway, which later caused a Road Traffic Collision.
Joseph Enterprises were found guilty of depositing mud onto a main road without lawful authority or a proper excuse.
Shortly after 8am on October 16th 2013, a motorcyclist lost control of his bike after hitting mud which had been left along the A420 between Old Vicarage Road and Gablecross Police Station.
When police attended the scene they found it to be so dangerous that the road was immediately closed.
Jonathan Joseph, of Lotmead Farm, pleaded not guilty on behalf of Joseph Enterprises but the company was found guilty during a hearing at North West Wiltshire Magistrates Court yesterday.
The company was fined £500, and ordered to pay a victim surcharge of £50 and £620 in costs.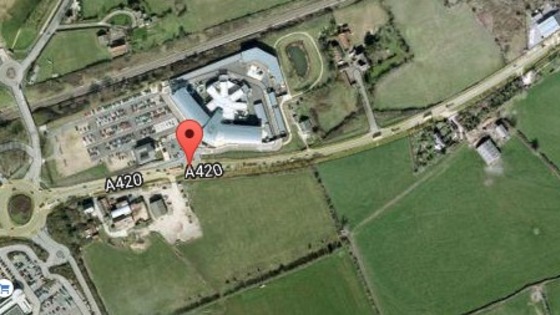 This case should act as a stark warning that we are actively prosecuting farmers who leave roads in such a dangerous condition.

In this case, the motorcyclist only received minor injuries but it could have been much worse.

Not only did the actions of the farmer cause the road traffic collision, it also caused a main route into Swindon to be closed during rush hour which affected a large amount of people.
– PC Sarah Cooper, Wiltshire Police
Swindon waste fire continues to burn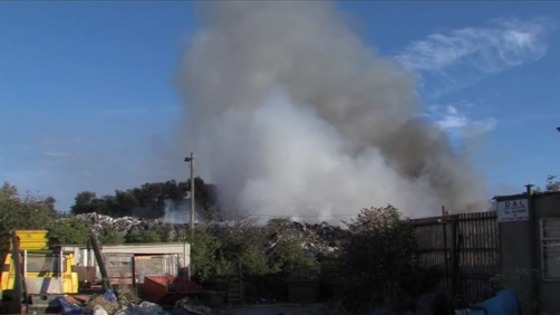 Firefighters are expected to remain at the scene of a fire in Swindon for the next few days after a thousand tonnes of rubbish caught alight.
Six crews were called to Averies Recycling Centre just before six yesterday evening.
Smoke is continuing to rise from the site, which is being monitored by Public Health England and the Environment Agency. They say there is no impact on public health but residents are being advised to keep their windows shut, especially if they suffer from breathing problems.
There have been a number of large-scale mixed waste fires during recent months which have led to Air Quality Cells being established because of the duration and potential impact on public health.

Today's monitoring shows brief spikes in levels of particulate matter but, overall, levels are below the point at which they may impact public health.

Our analysis of other pollutants has not identified any potential for an impact on public health. We continue to advise that people in the affected areas should minimise their exposure to the smoke where possible.
– Environment Agency spokesperson
Hunt continues for escaped wallaby in Wiltshire
An escaped wallaby is still giving police and RSPCA the run-around in Wiltshire.
Wanda has been on the loose since 2nd July after escaping from her home in Mildenhall near Marlborough.
She has repeatedly evaded capture and travelled more than 20 miles by crossing rivers, fields and roads.
Viewer Phil Brady has managed to photograph Wanda. The following pictures were taken at Pewsey Vale between Pewsey and Marlborough.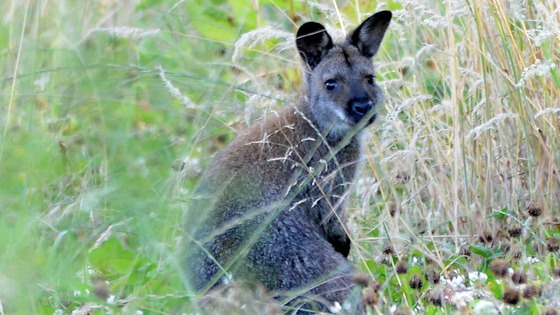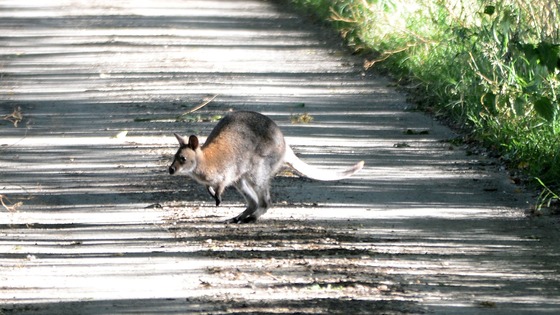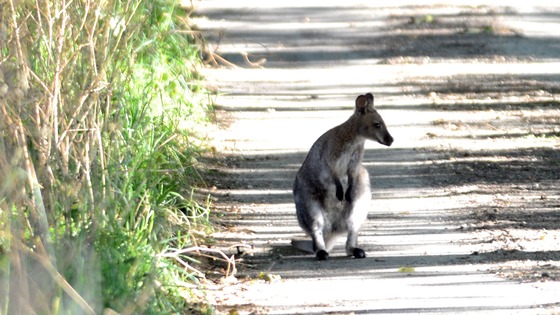 A Facebook group called 'The Wiltshire Wallaby Watch' has been set up to keep track of sightings of Wanda.
Load more updates