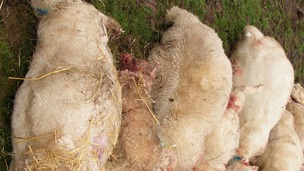 A dog has killed 9 sheep and injured many others in a savage attack on a farm in Somerset.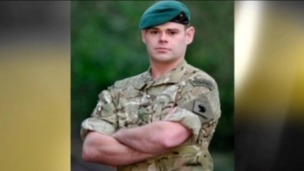 A candlelit vigil is being held tonight in memory of Corporal David O'Connor, a Taunton-based Royal Marine who died in Afghanistan.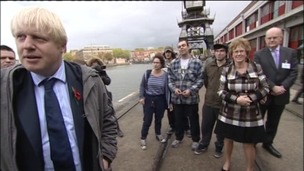 The mayor of London, Boris Johnson was forced to retreat to a cafe when he arrived in Bristol this afternoon [Wednesday].
Live updates
Taunton murder marine named
National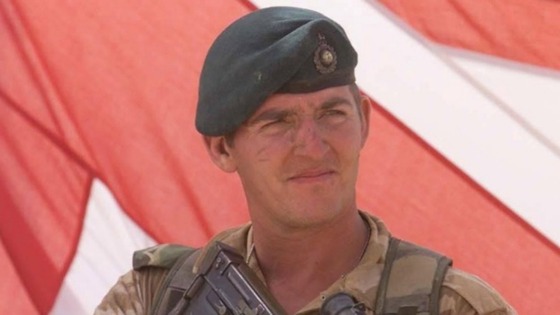 Sergeant Alexander Blackman, 39, an experienced Royal Marine filmed executing an injured Taliban insurgent in cold blood, was jailed for life for murder by a court martial in Bulford, Wiltshire, today and told he will spend at least 10 years in prison.
Taunton murder marine named
National
A Ministry of Defence spokesman has said:
The MoD acknowledges the lifting of the anonymity order in respect of Marine A.

We presented our security concerns in open court, and an independent legal process has now concluded; we respect the decision of the court.
Advertisement
There's been a bit of a mystery surrounding a glowing creature that appeared in Bristol Harbour.
This is footage shot on a mobile phone. Well it was tweeted by numerous people - including the Mayor of Bristol. It looked like a squid and even marine experts were consulted. Well unfortunately is wasn't a deep sea creature or something from outer-space.
It was in fact all a stunt by TV channel, designed to promote a new show.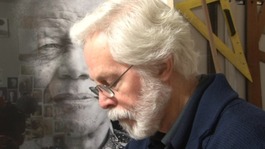 A Wiltshire artist reminises about meeting Nelson Mandela to draw his portrait
Read the full story
A book of condolence has been set up online and at the Bristol City Hall after the death of Nelson Mandela.
"With this tragic news the world has lost its greatest son. Nelson Mandela was a truly great man whose compassion inspired generations of people all over the world.

"On behalf of the people of Bristol I'd like to offer the most sincere condolences to the family and friends of Mr Mandela, a sentiment which I know is shared across this city and the world. We are now collecting condolences in Bristol which will be passed on to Mr Mandela's family and South Africa."
– Bristol's Mayor George Ferguson
Sampson new England women's head coach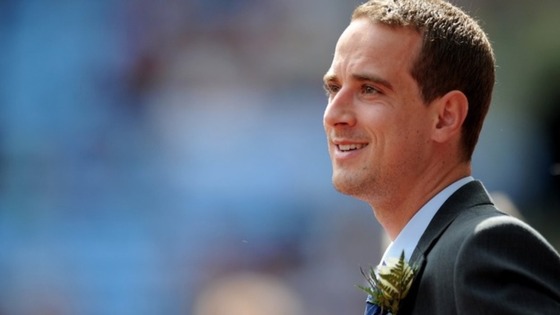 Bristol Academy manager Mark Sampson has been named as the new England Women's head coach by the Football Association.
The 31-year-old has signed a four-year deal and moves to the national set-up after five-years in charge of the Vixens.
Last season he guided them to the Super League final and finished runners-up to Liverpool. Sampson replaces Hope Powell who was sacked in August after 15-years.
Advertisement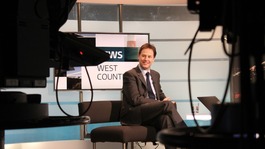 The St George flay at Gloucester Cathedral will be flying at half mast today in commemoration of the life of Nelson Mandela.
"The passing of Nelson Mandela is a world event; he was the greatest man of our times. Nelson Mandela embodied the peace and forgiveness we see in Jesus Christ. Now he is free again. At Gloucester Cathedral we shall remember Nelson Mandela in our daily prayers and especially at a service at 5.30pm on Thursday 12th December, during which the Choir will sing an African song – 'Siyahamba' which means 'We are walking in the light of God'. All are welcome."
– The Very Reverend Stephen Lake, Dean of Gloucester

People are also being invited to sign a book of remembrance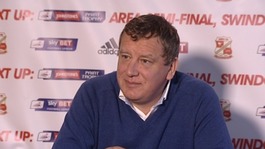 Swindon Town's new owner has outlined his plans for the future at a news conference at the County Ground.
Read the full story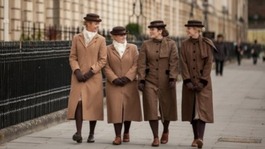 After 70 years of wearing the same iconic uniforms Bath's Norland Nannies have been given a makeover
Read the full story
Load more updates