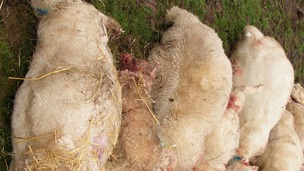 A dog has killed 9 sheep and injured many others in a savage attack on a farm in Somerset.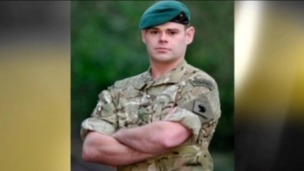 A candlelit vigil is being held tonight in memory of Corporal David O'Connor, a Taunton-based Royal Marine who died in Afghanistan.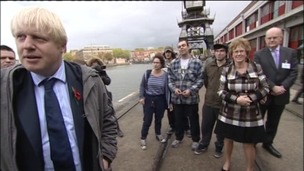 The mayor of London, Boris Johnson was forced to retreat to a cafe when he arrived in Bristol this afternoon [Wednesday].
Live updates
Sex assault doctor jailed
Our Wiltshire reporter tweets on doctor sentencing
Our Wiltshire reporter Robert Murphy has been in court for the sentencing of Dr Davinder Jeet Bains to 12 years for a string of sex offences. They took place while he was practising at the Tinkers Lane surgery in Royal Wootton Bassett.
Some of #Bains victims were school girls in uniform. Court heard one of their parents complained to his surgery, Tinkers Lane in RWB
From
@RobMurphyitv
on Twitter:
Judge to Bains: "You are a disgrace to the medical profession..."
From
@RobMurphyitv
on Twitter:
You can follow Robert on Twitter here.
Sex assault doctor jailed
Wiltshire doctor sentenced to 12 years for sex offences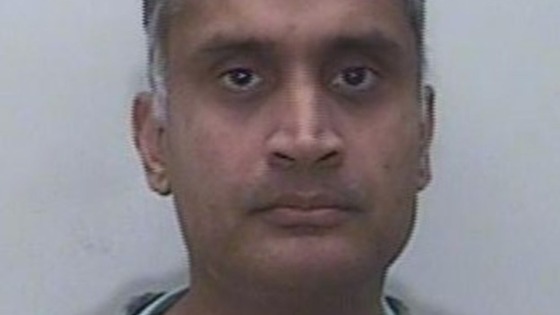 A former GP from Wiltshire has been jailed for 12 years after admitting a string of sex attacks while at work.Dr Davinder Jeet Bains worked at the Tinkers Lane Surgery in Royal Wootton Bassett between 2009 and 2012. He also secretly filmed female patients with a camera hidden in his watch.
Dr Bains has admitted 39 offences and asked for another 65 counts to be taken into consideration. These include sexual assault and voyeurism.
Advertisement
Anti-badger cull campaign
Campaigners prepare to disrupt the badger cull
Campaigners against the badger cull are getting ready for the official start date in just over a week's time. The cull, which is taking place in parts of Somerset and Gloucestershire, is aimed at seeing if it makes a difference to TB in cattle. Our Gloucestershire Correspondent Ken Goodwin reports.
Anglia
Man charged over alleged racists tweets
A man has been charged over alleged racist Tweets sent to Northampton Town football players.
Ben Townsend, 25, of Norwich Drive in Cheltenham was charged with two counts of sending by public communication network an offensive/indecent/obscene/menacing message.
He will appear at Cheltenham Magistrates Court on June 21.
West Country Travel
ROADS: M32 Bristol - one lane blocked by accident
There are queues on the M32 coming into Bristol following an accident involving a lorry and a car. One lane is blocked between J2 (Eastville) and J3 (St Pauls) and it's causing congestion to J1 (Hambrook).
There are also queues on the J2 roundabout.
Portishead hosts St John Ambulance competition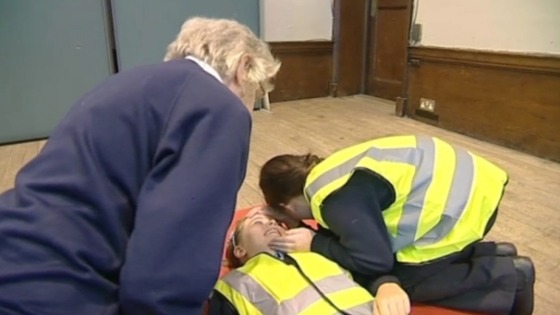 Children from 27 schools across the region will be putting their first aid skills to the test this morning.
They're competing in the regional heat of the St John Ambulance National Schools competition.
The event, being held in Portishead, aims to teach children to work as a team and to learn skills that could save lives.
Last year's winners of the junior title from All Cannings Primary School in Devizes will be hoping to retain their trophy.
Advertisement
Bristol's green bid
Bristol's Mayor heads to Brussels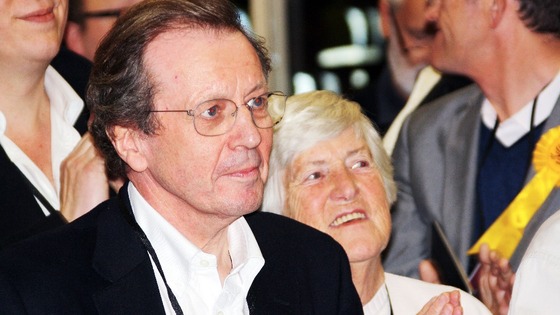 Bristol's Mayor, George Ferguson, and his seven-strong team will set off for Brussels today in their quest to make Bristol the European Green Capital of 2015.
They'll present their vision to a judging panel tomorrow morning (Friday). It's the second year in a row that Bristol has made the finals - narrowly missing out to Copenhagen last time.
Today's weather
Kate Reeves has Thursday's forecast for the region:
Debate over Tewkesbury War Memorial location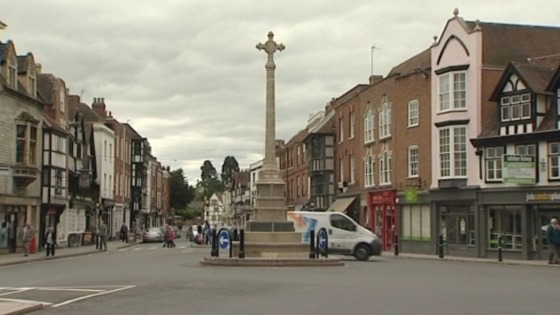 A Tewkesbury councillor's suggestion of moving the town's war memorial has angered some members of the community. John Badham said the cross should be switched to another location away from traffic so people can read the names of fallen soldiers.
His suggestion was not supported by other town councillors. The memorial was built in 1922 and acts as a roundabout at one of Tewkesbury's busiest junctions.
Dorset gas explosion
Full interview on Dorset campsite gas explosion
Richard Lawrence's full interview with Phil Head, from Dorset Fire and Rescue Service.
Load more updates