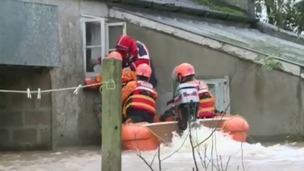 Rescuers heard about Anne-Marie's plight through ITV West Country, and arrived at her house on the Somerset Levels yesterday.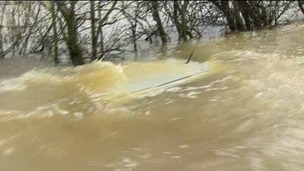 More than one hundred residents are trapped in their village after floods left all access roads under three feet of water.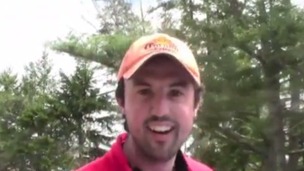 Jamie McDonald from Gloucester who's running unaided across Canada says he's on his feet again after being beaten up on New Year's Eve.
Live updates
Five dogs stolen from Somerset house
Five dogs worth several thousand pounds have been stolen in Somerset.
The theft was discovered on Monday with the dogs being taken overnight from a property in Beercrocombe. The five animals – including one which is expecting a litter - are worth around £7,000 between them.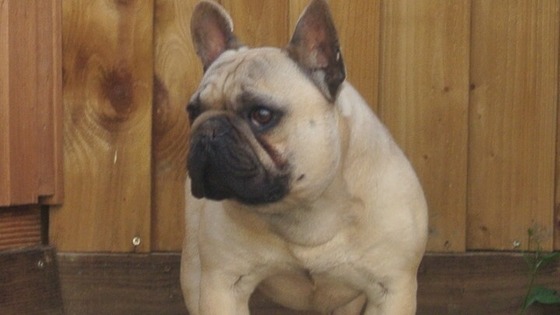 The dogs are described as:
A male French Bulldog, three years old, fawn-coloured with a black mask. A female French Bulldog, two years old, fawn coloured with a black mask, white chest and tattoo on her belly. A female French Bulldog puppy, six months old, fawn coloured with a black mask. A male Pug, six years old, fawn coloured with its left eye missing. A female Pug, 10-11 weeks old with a damaged left eye.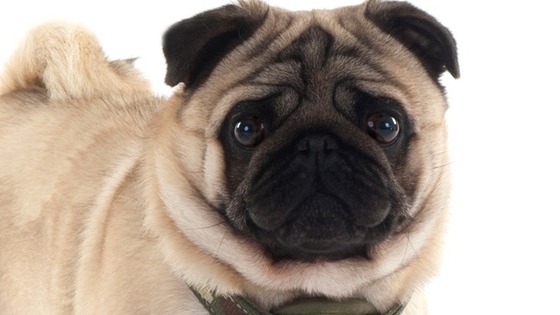 Police say the owner is keen to have his dogs returned to him so if you have seen any for sale, or know who took them, please contact PC David Jeeves on 101 and quote 74082/14.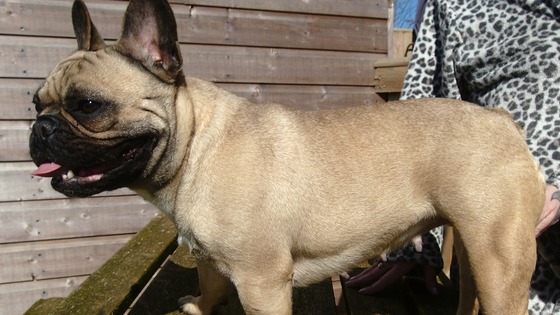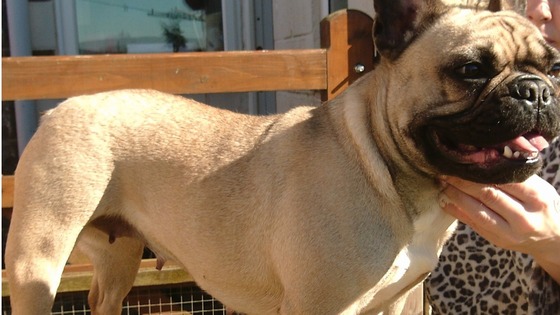 Serious sexual assault in Lydney
Police are appealing for information after a serious sexual assault on a woman near Lydney Boating Lake at about 11pm on Saturday.
The offender is believed to have been wearing dark clothing but no other description is available.
The victim is being given every possible support at present and we are carrying out a number of forensic and CCTV enquiries to identify this man. A fishing competition was taking place on the lake at the time, so it may be that an angler saw or heard something.
– Gloucestershire police

Gloucestershire police are warning people to be vigilant and avoid badly lit routes and shortcuts.

Anyone who witnessed a man in the area or has any information that could assist police is urged to call 101, quoting incident 589 of July 26.
Advertisement
The West marks the First World War centenary
Next Monday world leaders will join relatives of soldiers at commemorations events marking 100 years since the start of the First World War.
As part of our coverage building up to the international events we've been asking you for your stories. Julian Kemp from Claverham near Bristol got in touch to tell us about his Great Uncle Bill who fought in the battle of Mons in 1914 and was part of the famous retreat. He was then redeployed and was caught up in some of the first gas attacks of the war. Here's his story.
MH17 crash families meet PM
The Prime Minister is meeting families of Britons killed in the downing of Malaysia Airlines flight MH17, which was apparently shot down by a surface-to-air missile while flying over territory occupied by pro-Russian separatists in eastern Ukraine earlier this month.
Ben Pocock from Bristol and Andrew Hoare from Beckington were among 298 people killed in the crash.
Kiev, backed by the UK and other Western states, has blamed the separatists for the tragedy - a claim denied by the militant groups and their allies in Moscow.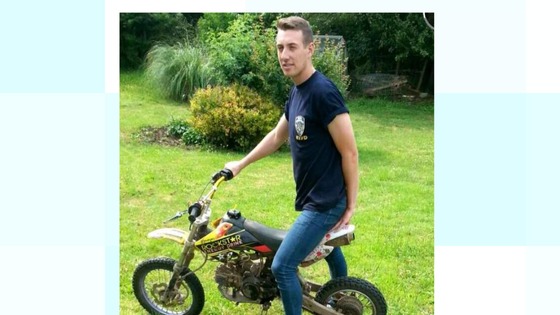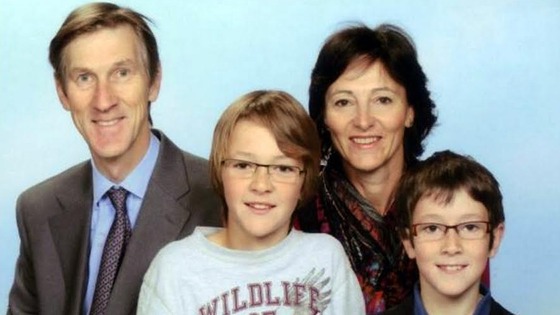 I'm sure that the bereaved families' first concern will be that their loved ones are treated with respect and with dignity and we must do everything we can to make sure that that crash site is properly managed, that their loved ones are brought home and that everything that can be done on that front is being done, and that's what I'll be discussing with them today.

I will be trying to bring them up to date with all the things that have happened, and listen to them and try to answer some of their questions.Mr Cameron yesterday spoke by conference call with US president Barack Obama, German chancellor Angela Merkel, French president Francois Hollande and Italian prime minister Matteo Renzi to agree a deal to ratchet up the pressure on Moscow, which is expected to target Russia's defence, energy and financial sectors.
– David Cameron MP, Prime Minister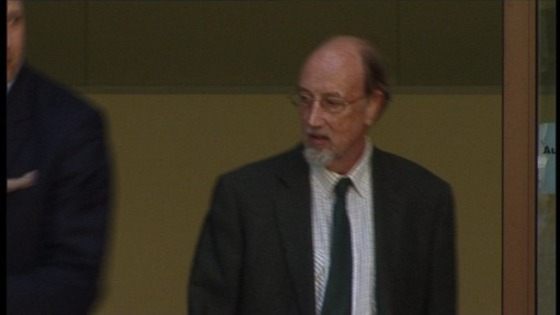 The half-brother of a senior Conservative MP, will face a trial over alleged historic sex abuse.
Charles Napier, 67, from Sherborne in Dorset, is accused of one count of inciting a child to commit an act of gross indecency. He is the half-brother of Maldon MP John Whittingdale.
The charges date back to the late 1970s and concern an alleged victim who was 11 years old at the time.
ABD claim Bristol is the worst city in the UK for congestion
Bristol is the worst city in the country for motorists. That's according to the Alliance of British Drivers who've made a video showing what they say are the main problems facing car users.
A recent report found that on average, commuters in Bristol spend 84 hours a year stuck in traffic. And business leaders have told ITV news that the situation is now so bad, it's hitting the city's economy.
Advertisement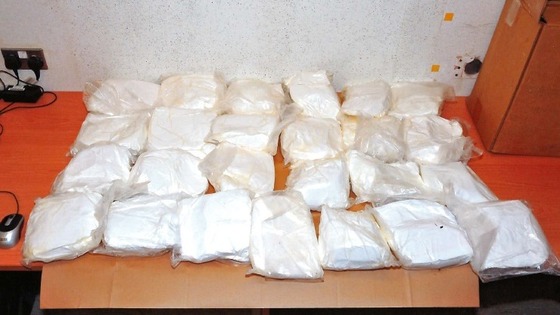 4 men from Weston-super-Mare have been jailed for a total of 33 years after admitting producing and dealing drugs.
Stephen Bailey, 45; Garry Parkinson, 49; Shaun Smith, 49 and Simon Kellaway, 38 were jailed for conspiracy to supply 56kgs of class A and B drugs which had an estimated street value of £1.55m.
They were sentenced at Bristol Crown Court yesterday.
Controlled drugs have always been something that we take seriously in North Somerset. Many residents have seen the negative impact drugs can have on the community such as anti-social behaviour, violence and criminal damage caused by people under the influence of drugs, or crimes carried out to fund their drug use.

Our commitment and the court result will reassure people – especially those living in Weston-super-Mare that we will pursue those intent on following a life of illegal drug activity and bring them before the courts.

The court decision and hefty jail sentence should have a positive impact but we refuse to be complacent and will remain focused and committed to working with Zephyr and other multi agency partners to disrupt, dismantle and destroy organised drug groups in North Somerset, which can have such a negative impact on our communities
– DI Saunders, Weston-super-Mare CID
Pregnant woman rescued from mud at Weston super Mare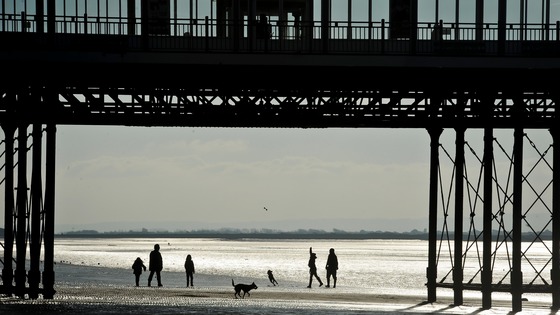 Avon Fire & Rescue are warning people not to venture too far out and remember to check the tide times after a heavily pregnant woman got stuck to her waist in mud and had to be rescued in Weston Super Mare.
A woman, thought to be eight months pregnant, her partner and a young girl aged around seven, were...assisted to safety. The woman was stuck up to her waist in the mud.
– Avon Fire & Rescue

They were among eight people who had to be rescued by Avon Fire and Rescue Service's hovercraft at the popular tourist resort.
A teenage boy was suffering from exhaustion and unable to get to safety and an older male who was with him was trapped up to his knees.
– Avon Fire & Rescue
A car has crashed into the Superdry store on Bristol's Park Street during rush hour this morning.
Police attended the scene, but no one was injured.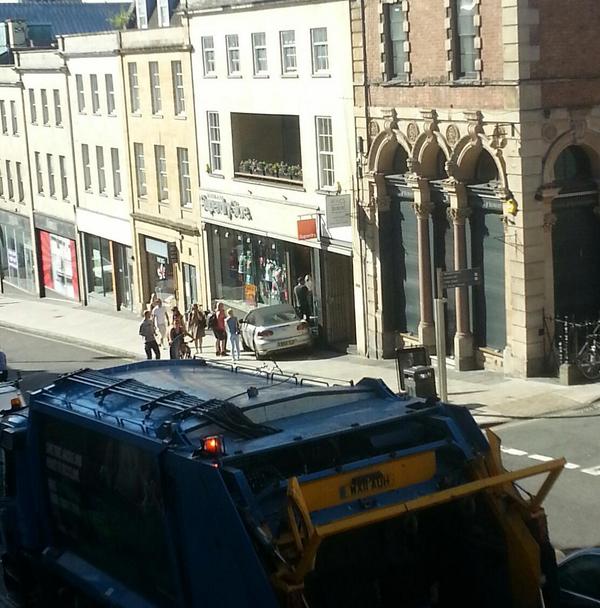 A wallaby on the loose in Wiltshire has been captured on camera near Marlborough. Ted Watts recorded the below video of the Wanda the Wallaby who escaped from her home at the beginning of the month. A Facebook group has been set up to try to catch the animal and return her to safety.
Load more updates