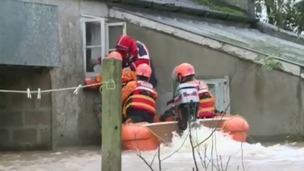 Rescuers heard about Anne-Marie's plight through ITV West Country, and arrived at her house on the Somerset Levels yesterday.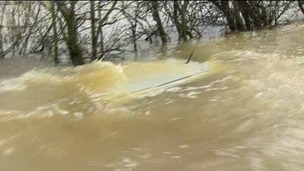 More than one hundred residents are trapped in their village after floods left all access roads under three feet of water.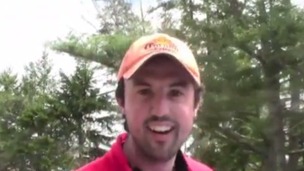 Jamie McDonald from Gloucester who's running unaided across Canada says he's on his feet again after being beaten up on New Year's Eve.
Live updates
Toddler found in swimming pool dies
A three-year-old boy has been airlifted to hospital after he was found unconscious in a swimming pool.
The boy was reported missing from his home at seven o'clock tonight and was discovered shorty afterwards in Upavon.
Police say he received emergency medical treatment at the scene but was unresponsive. He's been airlifted to Southampton General Hospital where he remains in a life threatening condition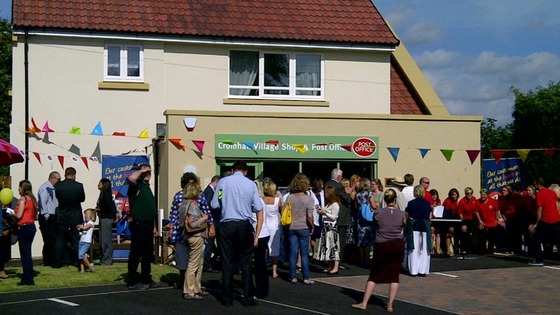 We hear numerous stories about village post offices closing, but today, we have news of one opening up, after a 20 year campaign.
People living in the South Gloucestershire village of Cromhall have just opened up their new shop and post office.
They hope it'll provide the community with the everyday necessities and also create a hub to bring people together.
Advertisement
Lorry catches fire in Bristol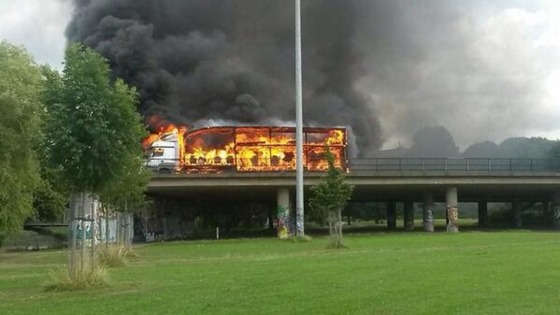 A lorry that caught fire on Brunel Way in Bristol is believed to have been carrying candles.
Police are advising motorists to avoid roads surrounding the Cumberland Basin. Fire crew are still on the scene and the road is expected to remain closed for several hours.
Lorry catches fire in Bristol
Firefighters have now extinguished the fire involving a heavy goods vehicle on Brunel Way in Bristol.
Six firefighters using four hose reels helped put out the fire, using 200 litres of foam. Crews remain on the scene.
The cause of the fire is thought to be accidental.
Lorry catches fire in Bristol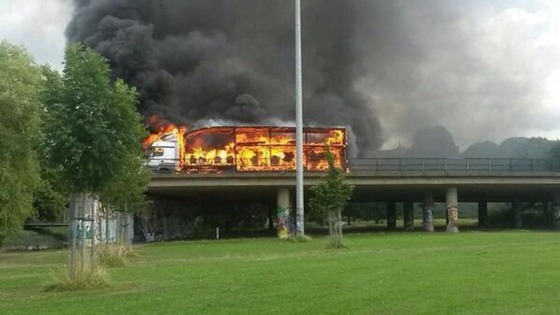 One of the main roads into Bristol City Centre was closed this afternoon after a lorry caught fire.
It happened on Brunel Way in the Cumberland basin. Eyewitnesses described hearing 'massive, loud bangs'. Three fire engines attended the fire, which caused long delays.
Lorry catches fire in Bristol
A lorry has caught fire on Brunel Way in Bristol. Eyewitnesses have described hearing 'massive, loud bangs'. The road is likely to remain closed during the rush hour, causing major delays.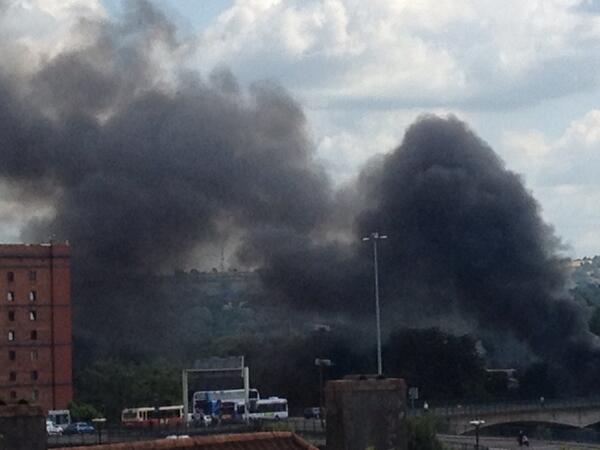 Advertisement
Recycling centre closed by mortar shell
A recycling centre in Somerset, which was evacuated after someone tried to dump an unexploded mortar shell, has now re-opened.
A spokesman for Avon and Somerset Police said officers were called to Williton Recycling Centre just after midday.
Bomb disposal experts were called in and the site was closed "as a precaution".
Williton Recycling Centre will be closed tomorrow and Friday as usual, and is expected to reopen on its usual schedule from Saturday at 8am.
Dolly Parton offers home to abandoned dog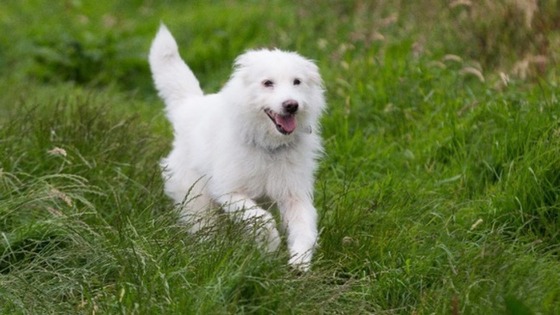 Dolly, the dog found abandoned in a tent after the Glastonbury festival, will have to remain at a Somerset animal shelter for a little longer before being re-homed.
Dolly has received treatment and is recovering from an ear infection, but now needs some dental work.
The Happy Landings Animal shelter says it's received numerous calls about the abandoned dog, but will only consider rehoming her once she is back to full health. She's named after Dolly Parton who has also offered to adopt her namesake.
Recycling centre closed by mortar shell
A recycling centre in Somerset has been closed after a member of the public brought in what's believed to be a mortar shell.
Williton Recycling Centre on the town's Roughmoor Industrial Estate is likely to be closed until the end of the day.
Police and bomb disposal experts are at the scene.
"Explosives or ammunition should not be taken to recycling centres. The advice is to handle these items with care. Ammunition can be taken to a police station for disposal. Contact the local police firearms licensing department for advice on disposal of explosives."
– Somerset Waste Partnership
First outing for Bristol Zoo's baby pygmy hippo
Rob Rouse, keeper at Bristol Zoo, explains what the future holds for Winnie the baby pygmy hippo.
Load more updates