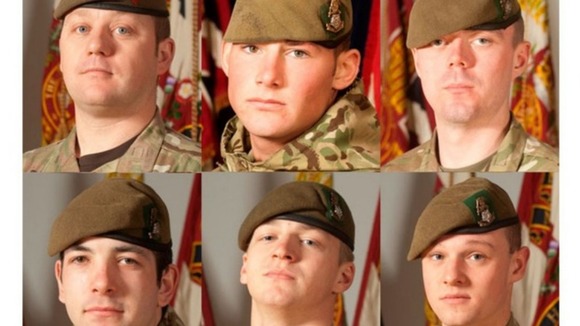 _From top left: Sergeant Nigel Coupe, Corporal Jake Hartley and Private Anthony Frampton. From bottom left: Private Christopher Kershaw, Private Daniel Wade and Private Daniel Wilford. _
The bodies of the Wiltshire based soldiers killed in Afghanistan are expected to be returned to the UK on Thursday.
The soldiers - 5 of whom were based in Warminster - died when a Taliban roadside bomb destroyed their armoured vehicle last Tuesday.
They'll be flown back to RAF Brize Norton in Oxfordshire.