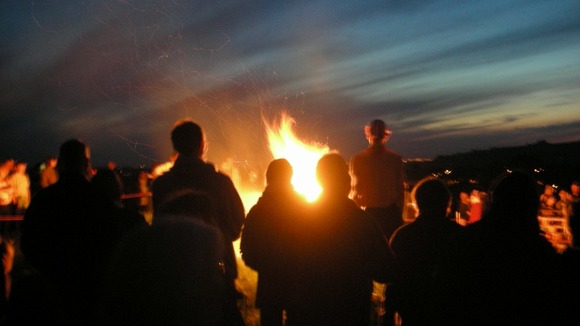 Among the jubilee beacons lit across the region at 10p.m. last night [Monday] was this one at Twerton Roundhill overlooking Bath.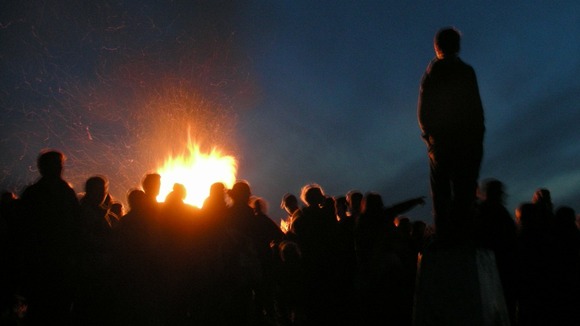 Around a hundred people gathered to see the bonfire and sing a verse of the National Anthem. Amongst them was our reporter, Bob Constantine.
In the distance, Bob could see the Balloon Glow on Solsbury Hill on the other side of the city... there was even a spectacular moon too!