EDL March
Sixteen arrests following demonstrations in Bristol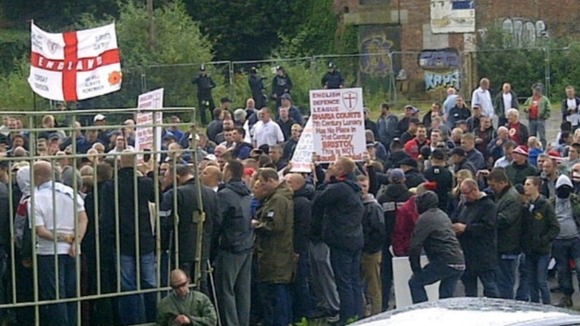 Sixteen people are being questioned by police in Bristol following a day of marches in the city.
Around 300 supporters of the far-right group the EDL gathered in Queen Square to hear speeches complaining about what its leaders termed the 'Islamification' of the city.
The EDL activists then took part in a short march.
Approximately 500 people from the We Are Bristol campaign also marched through the city in protest at the EDL's presence.
A total of 16 arrests were made during the day for offences that included going equipped to damage, failing to remove a face covering and assaulting a police officer.