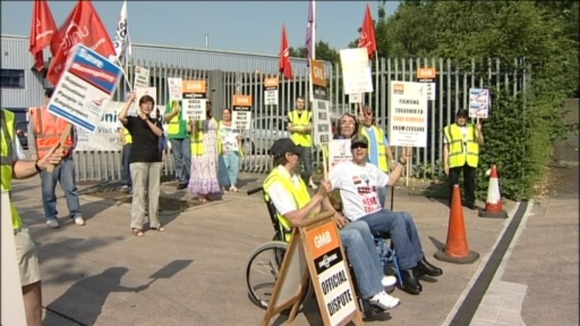 Staff at Remploy in Bristol, which employs disabled people, have been on strike for the second time today.
The government-owned site in St Philips is due to be handed over to a private contractor later this year as part of a reorganisation which will see 36 other sites close.
The 28 staff in Bristol fear their current terms and conditions will not be protected when that happens.