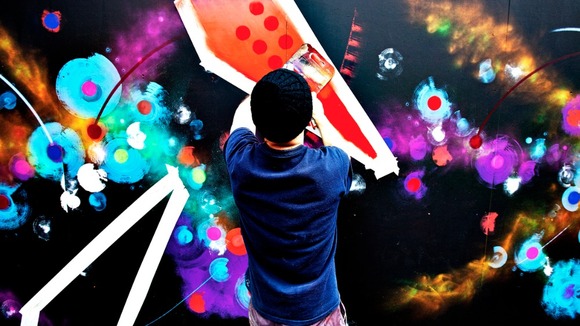 This year's See No Evil street art project in Bristol attracted a record crowd of 50,000 people over the weekend.
In total, there were 3,500 spray cans used, 40 global street artists attended and 12 multi-story buildings graffitied over the course of 7 days on Nelson Street.
Organisers described the event as a 'huge success'.