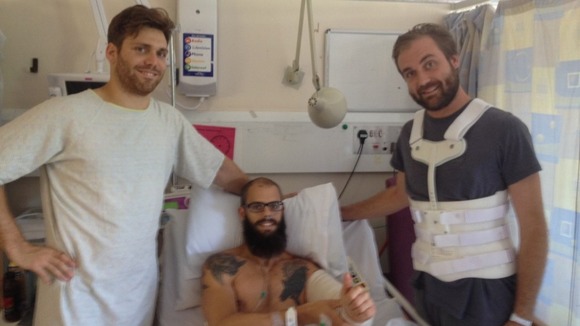 Members of the band injured in a coach crash outside Bath last week have thanked fans for their support.
American rockers Baroness posted a picture on their website, of themselves recovering in hospital.
A statement on the website reads:
" Thank you to all of you who have been sending the tidal wave of positivity our way. We are uplifted by its sheer magnitude, and power.
Every single one of you is making our days and nights easier and our recovery quicker.
Thank you all so much, we are truly lucky to have such incredible people on our side. A sincere and heartfelt thank you from each of us to each of you."
The band were treated at the Royal United Hospital in Bath.