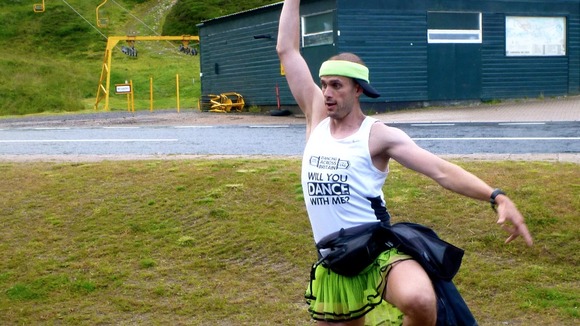 A teacher aiming to dance the length of the country is recovering after being knocked down as he danced along a road in Somerset.
Ben Hammond suffered concussion and his support rider was also injured when they were struck by a car on the A39 in Polsham late on Wednesday night.
Mr Hammond, from Bradford on Avon in Wiltshire, had danced through Bristol and Bath on Tuesday before dancing into Somerset.