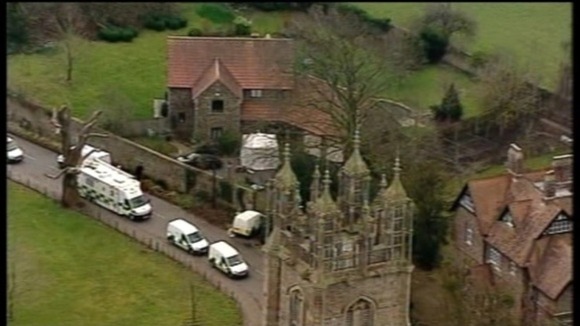 A jury at Bristol Crown Court has been hearing of the moment Rev John Suddards body was found by church secretary Tim Giles inside the vicarage in Thornbury. Builders, who were working at the property, had asked Mr Giles to open the vicarage with a spare key.
Tim Giles said: "I saw John's head and feet. I touched his face with my hand. He was very cold. I could see blood and a knife with a blade of about 6 inches. I said 'he's dead'."
Builder Karl Hardman was close to Mr Giles when he found Rev Suddards' body. 'He said 'something's wrong,' said Mr Hardman. 'We need a phone. We need the police and ambulance here.' The builder added: 'There was a cloth on his chest and a Bible on top. There was blood beside him and I saw a knife.'
Forensic scientist Claire Morse explained Rev Suddard was wearing a jumper, jeans, glasses and slippers when found. There was a pool of blood beside and behind his head and party poppers on his body. The jury was shown a large picture of Christ and a mirror, both of which were found near the body.
A calendar with a male figure was arranged on his crotch along with an empty condom packet.