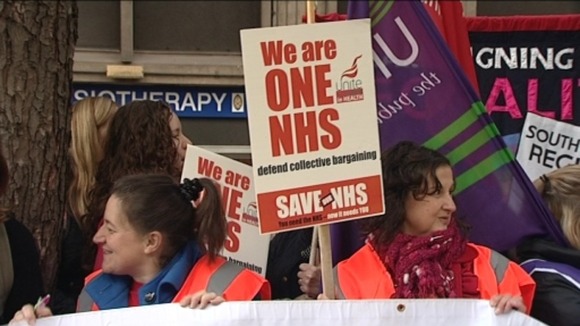 NHS workers in Bristol and other parts of the region have been protesting about plans to scrap national pay scales in favour of local rates.
Unions fear that the plans by a group of 20 NHS trusts across the region could lead to pay cuts for nurses and other staff, and that other terms and conditions such as sick pay could also be cut.
The NHS says the plans are still out to consultation and not yet decided.