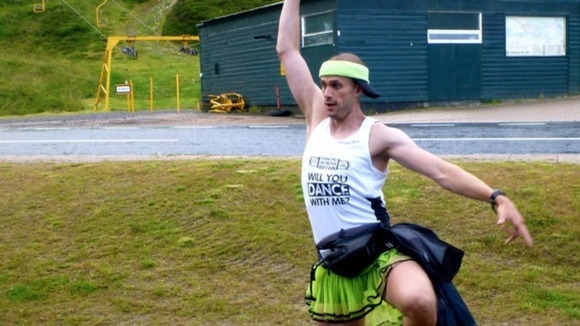 A fundraiser who was hit by a car as he danced his was from John O'Groats to Lands End will restart his attempt this morning.
Ben Hammond, a teacher and lecturer, was run over last month just 200 miles from the finish.
Having already danced almost 1000 miles through Scotland, England and Wales, Ben will set off from the site of the accident near Wells at 10am. He says he is focused on finally making it safely to the end, and hopes to complete the challenge on Saturday 1st December.