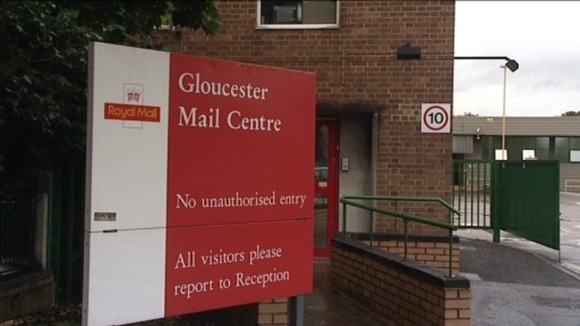 Almost 400 jobs are at risk at a sorting office in Gloucester following Royal Mail's annnouncement it will close next year.
The company will relocate to Bristol and says it hopes to minimise job reductions and make the changes without compulsory redundancies. It follows an eight month consultation with the Communication Workers Union.
Some mail processing and collections work will move to Gloucester North and Stroud delivery offices, and some mail collections will also be moved to Gloucester South and Lydney delivery offices.
Royal Mail blames digital technology for a decline in the amount of post it deals with at the site. There's been a 27% fall in the number of letters Royal Mail deals with in the Gloucester area.