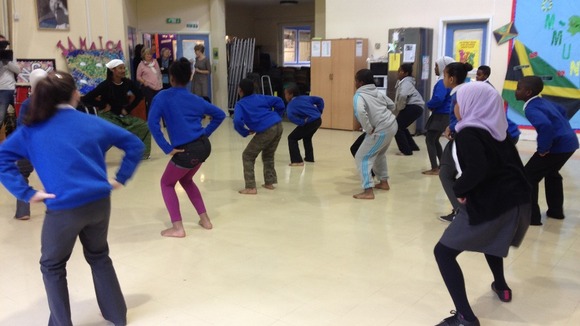 Children at a school in Bristol have been learning a new dance routine.
Jamaican dancer Ripton Lindsay has been running a workshop at St Barnabas Primary School to celebrate 50 years of Jamaican independence.
It's part of the Afrika Eye Festival which is taking place in the city this weekend.
The festival has been running for the last seven years but this year the theme is Jamaica.
For more information, visit the Afrika Eye website.