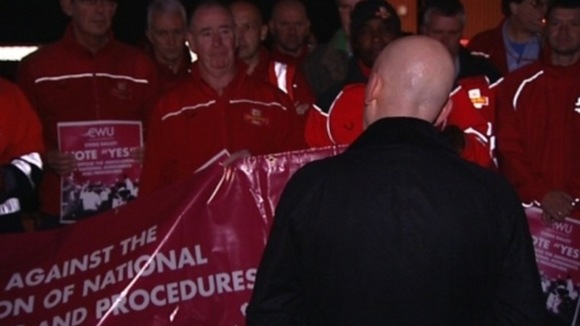 The Communication Workers Union (CWU) today warned that postal strikes in the lead up to Christmas will become a reality, if an acceptable agreement cannot be concluded at a final meeting with Royal Mail tomorrow morning.
Last week postal workers at the Mead Street depot in Bedminster in Bristol, who deliver mail to the BS4 and BS14 areas of the city, returned an 81% "Yes" vote in favour of strike action.
CWU Bristol area official David Wilshire said "This is a last ditch meeting. We are still way apart on the main issues at the core of this dispute and the business need to realise this".
David went on to say "After consulting our members we have requested that a series of strikes is authorised. If a resolution is not reached at the meeting tomorrow it is likely that notice of strikes will be given soon after".
Postal workers are angry about mail backlogs. They say their delivery rounds are too large, but Royal Mail has put it down to high levels of sick leave.