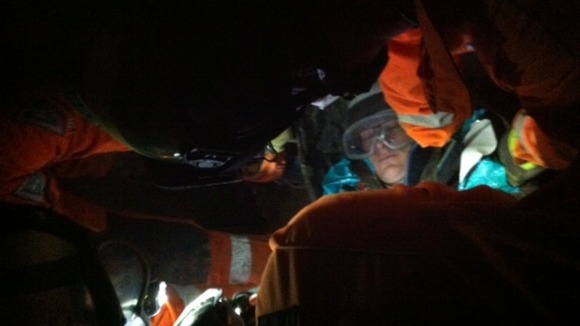 The charity SARAID (Search And Rescue Assistance In Disasters) has been holding a training exercise for their volunteers at a disused hospital near Bristol.
Volunteers were shown how to rescue victims of collapsed buildings at the former Barrow Hospital.
SARAID have helped save hundreds of lives following disasters - most recenttly the Port Au Prince Earthquake in Haiti.