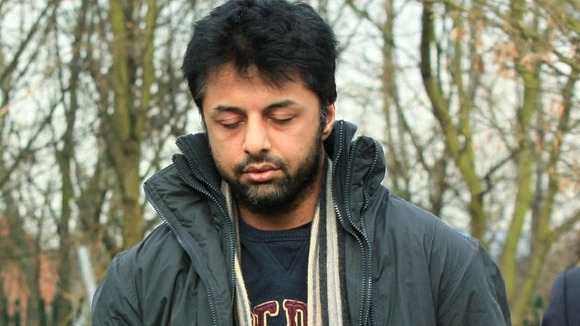 A Bristol businessman wanted in South Africa over the honeymoon murder of his wife in a taxi is now terrified of travelling by car, his lawyer told a court today.
Shrien Dewani is currently being treated in a secure mental health hospital for depression and post-traumatic stress disorder so he can be extradited to face the charges.
Dewani's 28-year-old wife Anni was shot when a taxi the couple were travelling in was hijacked in the Gugulethu township on the outskirts of Cape Town in 2010.
His lawyer, Clare Montgomery, told Westminster Magistrates' Court the symptoms he's suffering have worsened, making him a "husk of a man".
She said: "He cannot travel by car as he has a severe reaction, he doesn't want to get into a travelling car or go outside.
"He doesn't even want to go to the shops on his own," she added as the conditions of his bail were discussed.