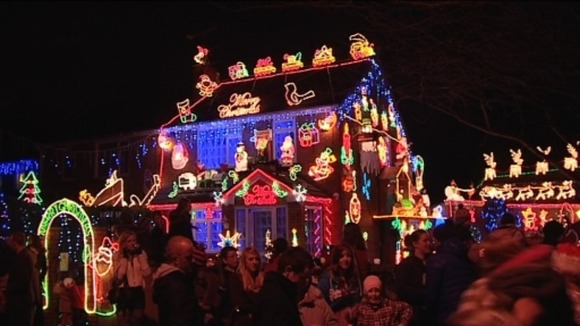 A house in Bristol has been transformed into a winter wonderland after two brothers spent weeks decorating it with tens of thousands of Christmas lights.
For the last 18 years Paul and Lee Brailsford have been decorating their mother's house in a Brentry cul-de-sac.
This year the display is even bigger and brighter than ever, and the finishing touch is a £150 snow machine which pumps out dozens of litres of snow at the flick of a switch, blanketing the house and garden in minutes.
Wallace and Gromit turned on the lights in front of a thousand people at the property this weekend.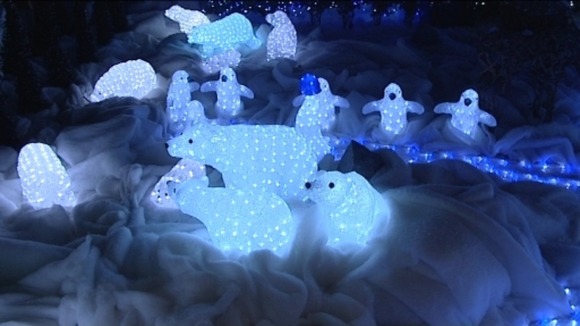 But they have a rival in DJ Paul Toole over in Wells. Michael Eavis performed his switch-on of 50,000 lights on Friday night, which feature a glittering Arctic landscape of polar bears and penguins.