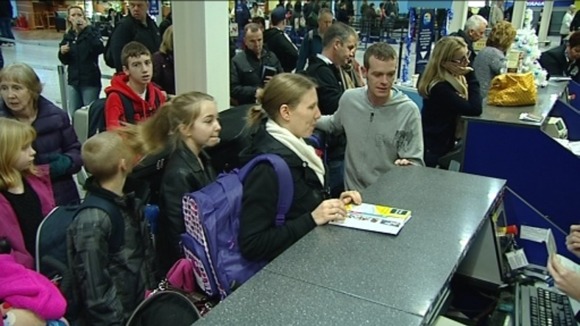 The Christmas getaway has already begun for the region's busiest airport.
More than 50,000 people will leave from Bristol Airport over the next few days - that's an average of 120 flights and 14,500 thousand passengers every day. They're the busiest days of the year.
Eight flights left in the space of just 20 minutes this morning, with travellers heading for some sunshine to destinations such as Malta, Palma and Sharm el Sheik.