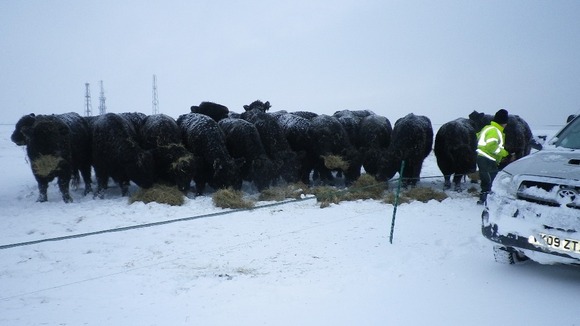 Rangers fought snow drifts and blizzard conditions to get onto cleeve common near cheltenham to feed a herd of galloway cattle.
The animals are happy living on the common - they are a highland breed and can withstand intense cold. But they have to be fed and the ice on their water trough has to be broken.
"We are up here every day to feed the cattle but in this weather it's difficult. The snow can blow over the tracks and you can easily get lost.We got stuck in drifts a couple of times getting here. But we made it in the end." - David Stevenson, Ranger.