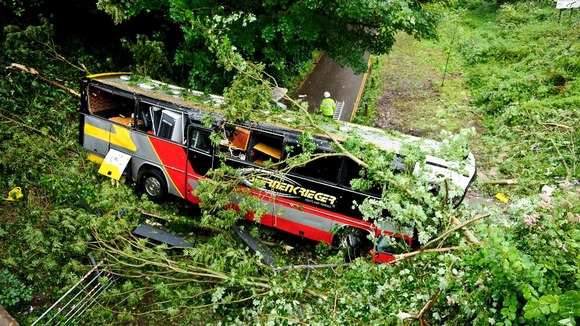 Charges have been authorised by the CPS, against the driver of a coach that fell 30 feet from a viaduct near Bath last August.
38-year-old Norman Markus was driving the coach, which was being used as a tour bus for the American rock band Baroness. Nine people including the driver, were injured.
He's due to appear at Bath Magistrates Court in April.