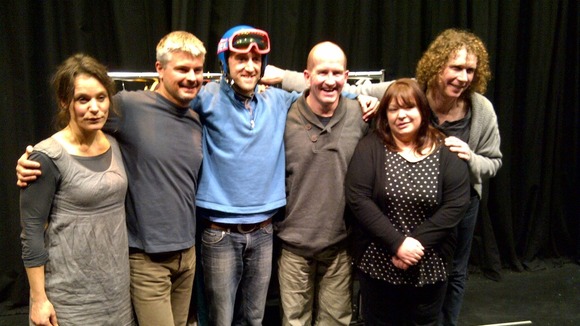 Fly Eddie Fly! is currently being rehearsed at the Everyman Theatre in Cheltenham.
Eddie, who famously came last in the Calgary Olympic ski jumping event, won ITVs Splash! last weekend with a near perfect dive.
He says it's strange seeing an actor playing him on stage.
The play was written by Cheltenham author Miranda Walker, who says Eddie is an "inspirational person with a great attitude."
Fly Eddie Fly! will be at the everyman studio theatre from 19th - 23rd February.