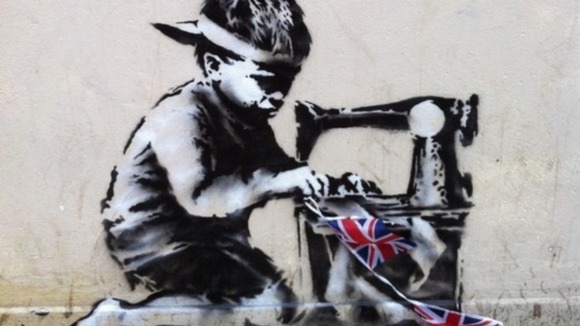 The proposed sale of a Banksy mural that vanished from north London last week and could now fetch up to £450,000 at an American auction, has prompted the local authority to ask the Arts Council for help in recovering it.
Haringey Council has written to the Arts Council saying it wants to bring back the piece of street art, which depicts a young boy hunched over a sewing machine making Union Jack bunting, as it is a symbol of local pride.
More about the story here.