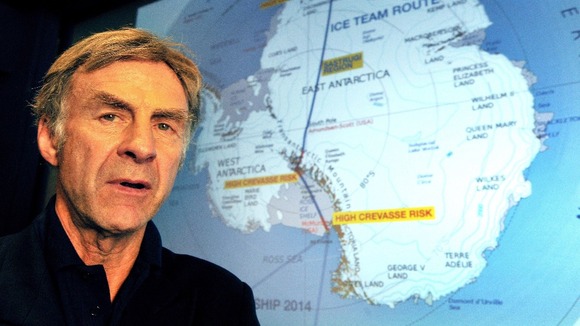 Sir Ranulph Fiennes remains stranded at his team's base camp in Antarctica because of the bad weather.
The Exmoor based explorer, 68, has been forced to pull out of an expedition to walk across the continent because of severe frostbite.
He was injured after a fall while skiing during training at a base camp in Antarctica. He used his bare hands to fix a ski binding in temperatures of around minus 30C.
Sir Ranulph Fiennes medical team say it's too early to determine the full extent of the injury but treatment is going well.