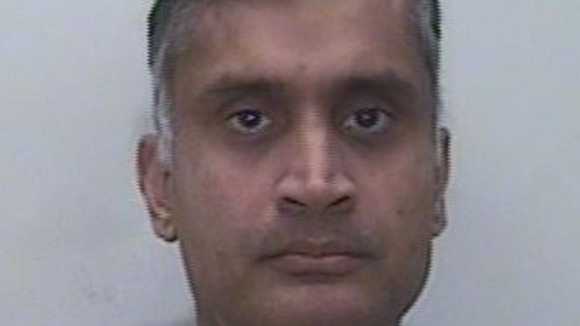 A GP has admitted using a video camera concealed in his watch to film female patients during examinations.Dr Davinderjit Bains took 361 video clips of women over a three-year period at the Tinkers Lane practice in Royal Wootton Bassett, Wiltshire.
The 45-year-old pleaded guilty to sexual assault and voyeurism charges at Swindon Crown Court.He filmed women aged between 14 and 51. Wiltshire Police caught Dr Bains after a lodger at his Swindon home complained to them.
She became suspicious when he warned her not to touch a watch he left on his bathroom shelf while she was in the shower.
When officers arrested him at the surgery, they seized the watch and found another. On this second watch detectives found the videoclips of patients.
Officers then used Dr Bains' notes and medical records to find who these victims were. Officers also set up a patient hotline to encourage women to come forward.
Dr Bains qualified as a doctor from Mangalore University in India in 1993. He moved to the UK from Malaysia a decade ago and had been at Tinkers Lane for four years.The GMC has suspended him from practising as a doctor.