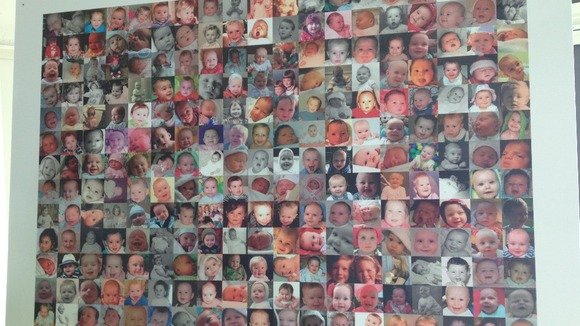 Southmead Hospital are looking for 700 more photos of babies born at the maternity unit to form a mosaic to be displayed at the hospital.
They've unveiled their first draft showing what the piece will look like with the 300 babies taking part so far - including pictures of Stephen Merchant and Robin Cousins.
As well as donating pictures, people have donated money. So far, the hospital has raised £5,000.