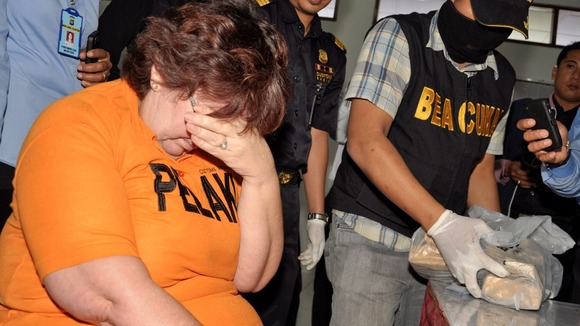 Lawyers for British grandmother Lindsay Sandiford today launched an urgent new legal challenge over a UK Government refusal to fund her appeal against a death sentence imposed by an Indonesian court after she was found guilty of drug smuggling.
The Foreign and Commonwealth Office refused as a matter of Government policy a request to pay for "an adequate lawyer" to represent Sandiford, 56, from Cheltenham, at the Bali High Court appeal.
She was sentenced to death by firing squad by a court in Bali for taking #1.6 million of cocaine on to the island.
In January, the UK High Court upheld the Government's stance of not providing legal funding for British nationals arrested abroad, even in exceptional circumstances.
After the High Court gave its decision, Sandiford received a private donation of over #2,500 that enabled her to be represented by an Indonesian lawyer at the subsequent Bali appeal.
Having lost that first appeal, she is now in a race against time to raise money to take her case to Indonesia's Supreme Court in Jakarta.
Three judges in the UK Court of Appeal are being asked to overturn the High Court decision on funding.