The badger cub that survived against the odds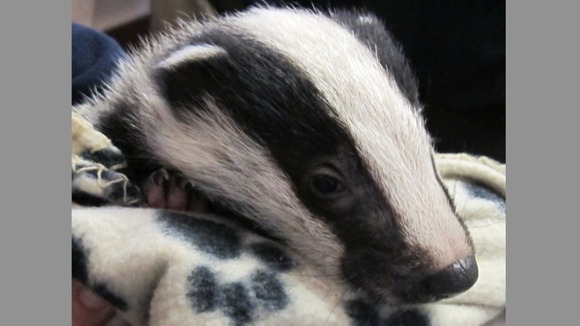 Aspen is one of seven orphaned badger cubs being cared for at Secret World Wildlife Rescue Centre at Highbridge in Somerset.
He is about eight weeks old and was brought in yesterday after being spotted lying beside his dead mother and siblings on a road in Devon.
Another cub was brought in last night - she was found on her own in the road in Cheddar. You can watch the young badgers playing on the charity's webcam.
They generate an awful lot of washing and the Centre is struggling to keep up. You can find out more about its work here.