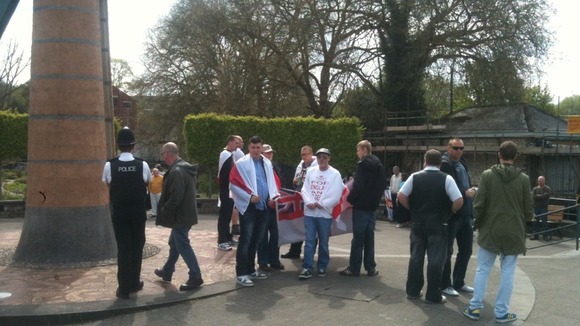 Protesters from as far away as Newcastle have been gathering in a Somerset town following reports that the local council had banned the flag of St George. Members of the English Defence League joined residents of Radstock in a demonstration at the flagpole close to the town's museum.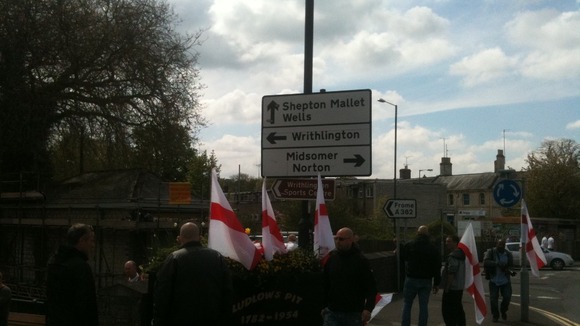 This morning the English flag was flying from the pole after Radstock Town Council borrowed one. In a statement Lesley Mansell, chair of Radstock Town Council, said: " Radstock Town Council wishes to clarify that at no point has a decision been taken to lower the St George's day flag.
"At our April meeting the council was informed that it does not have a Union Jack and a vote was taken and agreed by all to purchase one. The council did not vote to ban the St George's day flag nor any other flag."