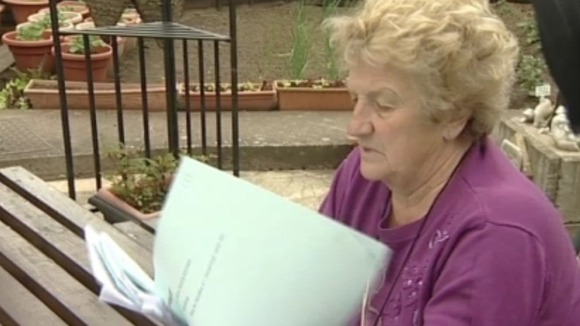 A petition in support of a pensioner facing eviction has been given to the housing association which wants to demolish her home.
Two Rivers Housing in the Forest of Dean, says that both Beryl Watts' home in Lydney and the one next door are structurally unsound and must come down.
They have offered her a brand new home.
But Mrs Watts says her own house is immaculate, she has lived there all her life, and she does not want to move.