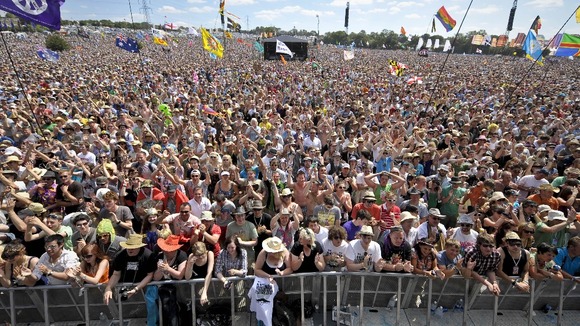 Crime at this year's Glastonbury Festival is down by 25% compared with 2011 and 2010.
There have been 296 crimes reported, that's 98 fewer than the last festival .
Thefts fell by almost 35% with 137 offences – 120 of which were thefts from tents and were 32% lower than in previous years.
Police at Worthy Farm report there has been no serious crime and just one attempted robbery. There have been 92 instances of drugs possession offences which is broadly similar to previous years.There have been 170 arrests – including 15 people who were arrested on suspicion of theft from tents.