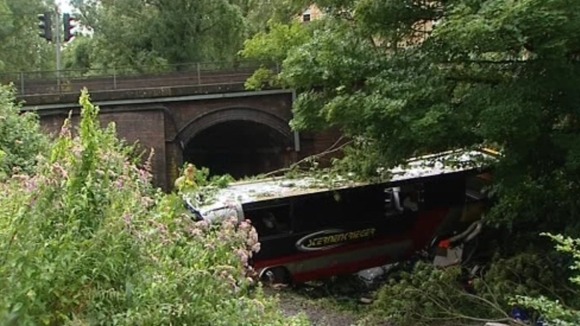 A coach driver who caused a near-death crash has been fined £365.
Norman Markus, from Germany, was driving American rock band Baroness on their European tour when he veered off the road and down a 30 foot embankment at Brassknocker Hill, Monkton Combe, near Bath.
Markus pleaded guilty to careless driving and using a vehicle with defective brakes.